---
By Catholic Online (NEWS CONSORTIUM)
8/8/2014 (2 years ago)
Catholic Online (www.catholic.org)
The killings have begun. The world does the least it can do.
Islamic State terrorists have begun their promised killing of Christians in Mosul, and they have started with the children. According to a report via CNN, a Chaldean-American businessman has said that killings have started in Mosul and children's heads are being erected on poles in a city park.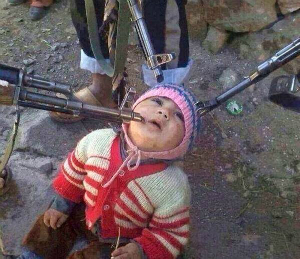 A child is photographed, waiting to be killed by militants. ISIS uses these images to terrorize others and to glorify their spree of terror.
LOS ANGELES, CA (Catholic Online) - "There is a park in Mosul," Mark Arabo told CNN during a Skype interview from San Diego, "where they actually beheaded children and put their heads on a stick and have them in the park."

Arabo, who is a prominent Chaldean-American businessman and met with other leaders of his community in the White House last week, has called upon American political leaders to grant asylum to about 300,000 Christians fleeing the ISIS invasion.

In the name of mercy, please give today to help these people.

"The world hasn't seen this kind of atrocity in generations," he told CNN. He's mostly correct. Although genocides have happened repeatedly throughout history, including famous genocides in Rwanda and the former Yugoslavia, as well as Cambodia, the genocide perpetrated against Christians and other minorities is extreme, partly because it is being gleefully publicized.

The terrorists who have invaded Mosul and other ancient Christian communities in Syria and Iraq have made music videos of themselves murdering civilians and captured soldiers.  They are literally enjoying the act of killing and the fear and suffering experienced by others. This sadism may be the purest manifestation of evil witnessed since the Rape of Nanking during WWII.

Already, several images have emerged of Christian children beheaded by ISIS, merely for being Christian.

According to Arabo, women are being raped, then murdered, and men are being hanged. These are the people who were warned - convert to Islam of be put to the sword.

Even families that pay the tax, mandated by ISIS for Christians who remain, are now being victimized. The women are allegedly being taken from their husbands and made into "wives" belonging to the ISIS fighters. This means they can rape them and even kill them, if they do not subsequently agree to convert to Islam.

Not all Christians could flee, perhaps because they were caring for elderly relatives or small children or had some other reason they could not walk out of the city and trek across the desert. Perhaps some thought paying a tax would save them and their homes and businesses.

Still, in another part of Iraq, refugees retreated into the mountains where they have been surrounded by ISIS rebels who are now waiting for them to starve and die from exposure.

What is happening in Iraq and Syria, especially to Christians, is not hyperbole. The pledges of ISIS must be taken seriously. They have carried out every threat they have made. They have shown no mercy to children or their mothers. They revel in killing and are nothing more than an army of religious zealots and psychopaths. Their numbers are growing because nobody in the world is doing anything to stop them. Every murderous, blood-lusting Muslim who can reach the area is flocking to join ISIS and participate in the killing spree.

This is no longer an issue for Iraq alone to deal with. The entire planet has a solemn responsibility to deal swiftly with ISIS and to neutralize their threat to all civilized people.

That the world sits and watches is the epitome of shame and an indelible blight on humanity.

Please do something now!


---
Copyright 2017 - Distributed by THE CALIFORNIA NETWORK
Pope Francis Prayer Intentions for DECEMBER 2016
Universal:
End to Child-Soldiers: That the scandal of child-soldiers may be eliminated the world over.
Evangelization:
Europe: That the peoples of Europe may rediscover the beauty, goodness, and truth of the Gospel which gives joy and hope to life.
---
---
---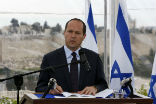 By David Drudge (CALIFORNIA NETWORK)
The mayor of Jerusalem has praised Donald Trump while criticizing President Obama in a video. LOS ANGELES, CA (California Network) -- The mayor of Jerusalem, Nir Barkat, has launched an online campaign to encourage Israelites to sign a letter asking President Trump to ... continue reading
---

By Marshall Connolly (CALIFORNIA NETWORK)
Would you spit on the cross if a weapon were held to your head? This was the choice offered to one Iraqi woman threatened by ISIS terrorists. LOS ANGELES, CA (California Network) - As more territory is reclaimed from ISIS hands, stories of their atrocities are ... continue reading
---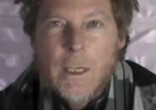 By Kenya Sinclair (CALIFORNIA NETWORK)
A heartbreaking video was released on YouTube, revealing two hostages' desperation to escape their fates. LOS ANGELES, CA (Catholic Online) - "My name is Timothy John Weekes. My father's name is Mervin Dawson Weekes. My mother's name is Mary Jane Weekes. I am a teacher ... continue reading
---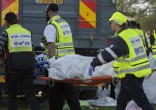 By Kenya Sinclair (CALIFORNIA NETWORK)
An East Jerusalem terrorist attempted to recreate the Christmas Market Massacre by attacking a bus of soldiers with a truck. LOS ANGELES, CA (Catholic Online) - According to the Times of Israel, several young soldiers were standing beside a bus at a popular tourist ... continue reading
---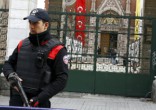 By Kenya Sinclair (CALIFORNIA NETWORK)
Bishop Ruben Tierrablanca Gonzalez, an apostolic vicar of Istanbul, shared the fear rippling among Turkey's Catholics. LOS ANGELES, CA (Catholic Online) - Ongoing attacks aimed at churches in Turkey have led to an increase in government protection, but after several ... continue reading
---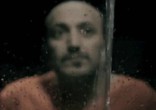 By Monique Crawford (CALIFORNIA NETWORK)
In their latest desperate attempt to strike fear into their enemies, ISIS released a propaganda film featuring new tortures. LOS ANGELES, CA (Catholic Online) - The disgusting video, titled "The Convoy of Light," was released by the terrorist group an a desperate ... continue reading
---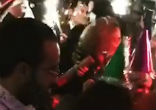 By Abigail James (CALIFORNIA NETWORK)
A gunman opened fire on an Istanbul nightclub holding 600 innocent people early New Year's day. LOS ANGELES, CA (Catholic Online) - One-hundred-and-eighty bullets rained out of the gunman's AK-47 in just under seven minutes. Thirty-nine people were murdered, and 70 ... continue reading
---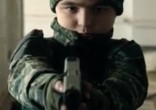 By Kenya Sinclair (CALIFORNIA NETWORK)
In a disgusting and heartbreaking new video titled "My Father Told Me," boys brainwashed then trained by the terrorist group ISIS are seen hunting down and killing bound prisoners. LOS ANGELES, CA (Catholic Online) - The gruesome 34-minute video reveals life as a Cub ... continue reading
---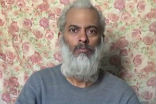 By Marshall Connolly, (California Network)
A video featuring Fr. Tom Uzhunnalil has been released following Christmas, and in it the priest appeals directly to Pope Francis for his life. Have we forgotten about Fr. Tom? LOS ANGELES, CA (California Network) -- A video with Fr. Tom Uzhunnalil has been released by ... continue reading
---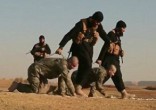 By Kenya Sinclair (CALIFORNIA NETWORK)
In a disgusting video titled "The Cross Shield," two Turkish Army soldiers are treated like animals before their brutal murders. LOS ANGELES, CA (Catholic Online) - <i>Editor's Note: The contents of the following link are of a graphic nature. Please click ... continue reading
---
All Middle East News