By Catholic Online (NEWS CONSORTIUM)
3/24/2014 (2 years ago)
Catholic Online (www.catholic.org)
Body parts are then thrown into sea.
The screams of people being dismembered alive with chainsaws echo throughout the Colombian port city of Buenaventura. People who live here say they hear the cries late at night, as the local drug gangs exact their vengeance against those who dare to cross them.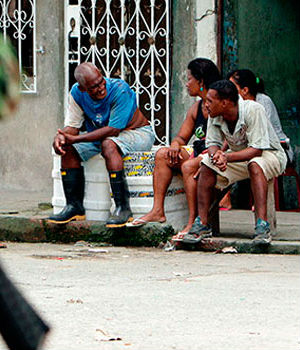 Thousands of Buenaventura's residents have been forced to flee as a result. Some 50,687 people have been forcibly displaced in the past three years, according to official figures.
LOS ANGELES,CA (Catholic online) - Local gangsters have been spotted leaving late at night from the "chop houses," which are warrens of wooden shacks on stilts, carrying plastic bags with dismembered body parts that are thrown then into the ocean.

With a population of roughly 370,000 people, Buenaventura is a key smuggling point for cocaine being transported by sea. The drugs are then trucked through Mexico into the United States. This grisly fact marks Buenaventura as one of Colombia's most violent cities.

Light a virtual candle -- by going here!

Fishermen report coming across body parts floating in the waters of Colombia's main port on the Pacific coast.

The gangs here fight over control of Buenaventura's waterfront areas where the cocaine is stored and shipped, putting communities in the middle of drug turf wars.

"The chop-up houses do exist even though the government finds it hard to accept that they do," said a nun and women's rights leader says. "Women in our support group have heard the screams at night. They fear that their sons, daughters and husbands who've disappeared have been dismembered. People are too afraid to act."

Mutilated body parts of at least a dozen people have been found washed up along Buenaventura's shores over the past year and a half.

In testimonies collected by Human Rights Watch (HRW), officials say that when they visited Buenaventura in November 2013, they found a city that was wracked by "terror in no-man's land" and at the mercy of criminal gangs linked to former right-wing paramilitaries. These outfits demobilized as part of a controversial peace process from 2003 onwards but then returned to crime.

"We found a city where entire neighborhoods were dominated by powerful paramilitary successor groups - known as the Urabenos and the Empresa - who restrict residents' movements, recruit their children, extort their businesses, and routinely engage in horrific acts of violence against anyone who defies their will," Jose Miguel Vivanco, HRW's Americas director, told reporters.

"These mafia are terrorizing communities. The fact that people disappear and dismembered parts of bodies continue to appear on Buenaventura's beaches shows that the horror has no limit," he said.

Thousands of Buenaventura's residents have been forced to flee as a result. Some 50,687 people have been forcibly displaced in the past three years, according to official figures.

Buenaventura has reported the highest numbers of residents uprooted from their homes every year since 2011 and is home to the largest number of people registered missing in Colombia. At least 150 people disappeared in the city from 2010 to 2013, HRW says.
---
Copyright 2016 - Distributed by THE CALIFORNIA NETWORK
Pope Francis Prayer Intentions for NOVEMBER 2016
Universal:
Countries Receiving Refugees: That the countries which take in a great number of displaced persons and refugees may find support for their efforts which show solidarity.
Evangelization:
Collaboration of Priests and Laity: That within parishes, priests and lay people may collaborate in service to the community without giving in to the temptation of discouragement.
---
---
---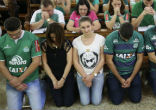 By Kenya Sinclair (CALIFORNIA NETWORK)
On Monday night, 71 people perished in a horrific plane crash south of the Colombian capital of Medellin. LOS ANGELES, CA (Catholic Online) - Only six of the 77 passengers and crew survived, three of them members of the Chapocoense club, a soccer team on the brink of ... continue reading
---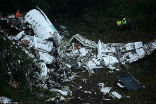 By Marshall Connolly (CALIFORNIA NETWORK)
Brazil and Colombia are in mourning today following the crash of a small airliner carrying 81 people. The plane collided with a mountain near Medellin, Columbia. Among the deceased is nearly the entire soccer team, Chapecoense, on its way to play a much anticipated, ... continue reading
---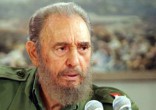 By Kenya Sinclair (CALIFORNIA NETWORK)
Just ten days before the former leader of Cuba was pronounced dead, he met with Vietnamese President Tran Dai Quang and received a special gift. LOS ANGELES, CA (Catholic Online) - Fidel Castro passed away due to unannounced causes Friday night.In one of the past ... continue reading
---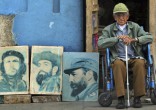 By Kenya Sinclair (CALIFORNIA NETWORK)
A national 9-day mourning period began Saturday when Cuba awoke to news of Fidel Castro's passing. LOS ANGELES, CA (Catholic Online) - Fidel's brother Raúl Castro made the announcement Friday on Cuban television."I say to the people of Cuba, with profound pain I ... continue reading
---
By Abigail James (CALIFORNIA NETWORK)
The face of Jesus Christ has appeared in a photograph of a priest performing the novena in Argentina. LOS ANGELES, CA (Catholic Online) - During the Catholic ceremony in the town of Caucete, not far from the Chilean border, a man named Favio Garay took a photo and ... continue reading
---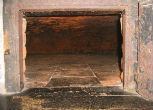 By Marshall Connolly (CALIFORNIA NETWORK)
Mexican authorities have arrested a former mayor who may have participated in over 300 drug killings in his village. Sergio Alonzo Rodriguez was mayor in Allende, which is just 33 miles from the Texas border. LOS ANGELES, CA (California Network) - A homicidal mayor has ... continue reading
---
By Kenya Sinclair (CALIFORNIA NETWORK)
Nearly 800 prisoners were pardoned from Cuban prisons at the behest of His Holiness Pope Francis. LOS ANGELES, CA (Catholic Online) - A statement was released Tuesday from the Council of State headed by Cuban President Raúl Castro.He explained the prisoners selected ... continue reading
---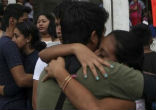 By Kenya Sinclair (CALIFORNIA NETWORK)
When Father Jose Luis Sanchez Ruiz was abducted from Catemaco, Veracruz, citizens were both worried and angry. LOS ANGELES, CA (Catholic Online) - According to BBC, many claimed Fr. Sanchez Ruiz was abducted after speaking against drug violence and corruption as well ... continue reading
---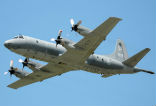 By Marshall Connolly (CALIFORNIA NETWORK)
A mysterious sound is emanating from the arctic sea floor, and it may be scaring wildlife away from a sensitive area in the Arctic. Canadian officials are investigating. LOS ANGELES, CA (California Network) - There is a mysterious "pinging" noise coming from the Arctic ... continue reading
---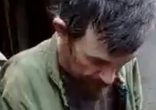 By Kenya Sinclair (CALIFORNIA NETWORK)
A 16-year-old teen went missing over twenty years ago in Guarulhos, Brazil. When he was discovered, authorities could hardly believe what he'd been through. LOS ANGELES, CA (Catholic Online) - According to the BBC, police were going door-to-door in an unrelated ... continue reading
---
All Americas News