El Papa Francisco exhortó esta mańana a no negociar nunca con el demonio ni a dejar de estar vigilante ante sus acechanzas, durante la homilía de la Misa que presidió esta mańana en la capilla de la Casa Santa Marta en donde reside.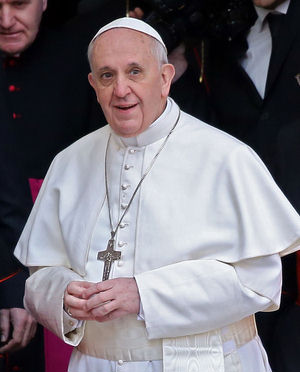 VATICANO (ACI) - Meditando sobre el Evangelio en el que Jesús expulsa a los demonios, el Santo Padre dijo que ante Satanás se impone la "vigilancia, porque la estrategia del demonio es ésta: 'Te has convertido en cristiano, va adelante en la fe, te dejo, te dejo tranquilo. Pero luego, cuando te has acostumbrado, y no vigilas tanto, y te sientes seguro, yo regreso'. El Evangelio de hoy comienza con el demonio expulsado y el demonio ˇque regresa!"

"San Pedro lo decía: 'Es como un león feroz, que da vueltas a nuestro alrededor'. Es así. 'Pero, Padre, ˇusted es un poco anticuado! Nos asusta con estas cosas'... . No, ˇyo no! ˇEs el Evangelio! Y no son mentiras: ˇes la Palabra del Seńor!".

El Pontífice alentó luego a pedirle al Seńor "la gracia de tomar en serio estas cosas. Él ha venido a luchar por nuestra salvación. ˇÉl ha vencido al demonio! Por favor, ˇno negociemos con el demonio! Él trata de volver a la casa, de tomar posesión de nosotros... No relativizar, ˇvigilar! ˇY siempre con Jesús!"

El Papa advirtió la actitud de algunos que presentan a Jesús solo como un curandero al que no toman en serio. Una actitud, observó, que "ha llegado hasta nuestros días".

"Hay algunos sacerdotes que cuando leen este pasaje del Evangelio, este y otros, dicen: 'Pero, Jesús ha sanado a una persona con una enfermedad mental'. No leen esto aquí, żno? Es verdad que en aquel tiempo se podía confundir una epilepsia con la posesión de demonio; ˇpero también es cierto que existía el demonio! Y nosotros no tenemos derecho a simplificar las cosas, como diciendo: 'Todos esos no estaban poseídos; eran enfermos mentales'. ˇNo! La presencia del demonio está en la primera página de la Biblia y la Biblia termina también con la presencia del demonio, con la victoria de Dios sobre el demonio".

Por esta razón, advirtió el Papa, "no debemos ser ingenuos". El Santo Padre observó luego que el Seńor nos da algunos criterios para "discernir" la presencia del mal y para seguir el "camino cristiano cuando hay tentaciones".

Uno de los criterios es "no seguir la victoria de Jesús sobre el mal" sólo "a medias". "O estás conmigo - dice el Seńor - o estás contra mí". Jesús, ańadió, ha venido para destruir al demonio, "a liberarnos" de la "esclavitud del demonio sobre nosotros". Y, advirtió, no se puede decir que así "exageramos".

"En este tema - dijo el Papa- no hay matices. Es una lucha donde se juega la salud, la salud eterna, la salvación eterna" de todos nosotros. Luego está el criterio de la vigilancia. "Siempre debemos vigilar -exhortó el Papa- vigilar contra el engańo, contra la seducción del maligno":

"Podemos hacernos la pregunta: 'żvigilo sobre mí, sobre mi corazón, sobre mis sentimientos, sobre mis pensamientos'? żCustodio el tesoro de la gracia? żCustodio la presencia del Espíritu Santo en mí? żO dejo las cosas así, seguro, creyendo que todo está bien?' Si tú no te custodias, viene aquel que es más fuerte que tú. Pero si llega uno más fuerte que él y lo vence, le quita las armas en las que confiaba y reparte el botín. ˇLa vigilancia!".

El Papa Francisco dijo luego que para la vigilancia hay tres criterios a tener en cuenta: "No hay posiciones a medias. Tercer criterio: la vigilancia sobre nuestro corazón, porque el demonio es astuto. ˇJamás ha sido expulsado para siempre! Sólo el último día lo será".

A birth foretold: click here to learn more!


---
Copyright 2016 - Distributed by THE CALIFORNIA NETWORK
Pope Francis Prayer Intentions for May 2016
Universal:
Respect for Women: That in every country of the world, women may be honored and respected and that their essential contribution to society may be highly esteemed.
Evangelization:
Holy Rosary: That families, communities, and groups may pray the Holy Rosary for evangelization and peace.
---
---
---

By Abigail James (CALIFORNIA NETWORK)
Cinco de Mayo is upon us, and while many believe it is Mexico's Independence Day, it actually is not. So, what is Cinco de Mayo and why has it become so biculturally popular? LOS ANGELES, CA (California Network) - "The significance of Cinco de Mayo is that it ... continue reading
---

By Kenya Sinclair (CALIFORNIA NETWORK)
A 7.8 magnitude earthquake devastated sections of Ecuador and left the death count at over 300 people. Over 2,000 destroyed buildings and ruined roads have been reported - and now survivors are sharing their harrowing experiences. LOS ANGELES, CA (Catholic Online) - As ... continue reading
---

By Kenya Sinclair (CALIFORNIA NETWORK)
After serving her country for eight years, former Argentina President Cristina Fernández de Kirchner has been accused of laundering hundreds of millions of dollars into oversea accounts. LOS ANGELES, CA (Catholic Online) - Former president Fernández de Kirchner has ... continue reading
---
By Kenya Sinclair (CALIFORNIA NETWORK)
Uruguay is considered a secular country and is known for its refusal to condone religious beliefs of any kind - yet there exists a debate concerning the erection of a Virgin Mary statue. LOS ANGELES, CA (Catholic Online) - Many in Uruguay stand on the country's ... continue reading
---

By Kenya Sinclair (CALIFORNIA NETWORK)
Sarah Parcak and her team set off on a journey to North America, where they expected to uncover Viking relics beneath over 1,000 years' of soil. LOS ANGELES, CA (Catholic Online) - Parcak used satellite images to search Northern America for irregularities in soil, each ... continue reading
---

By David Drudge (CALIFORNIA NETWORK)
Cuban state media has criticized Obama, calling him a "negro" and accusing him of attempting to incite rebellion and disorder in the communist state. LOS ANGELES, CA (California Network) - The Cuban paper, Havana Tribune, has published a scathing article criticizing ... continue reading
---

By David Drudge (CALIFORNIA NETWORK)
President Obama has made a downright dumb and embarrassing statement to Argentine youth during his visit to that country last week. The President claimed there was no difference between communism and capitalism. LOS ANGELES, CA (California Network) - In a bizarre ... continue reading
---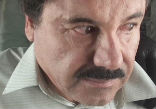 By Marshall Connolly (CALIFORNIA NETWORK)
Mexican drug lord, "El Chapo" visited the USA twice following his escape from a Mexican prison last July. According to his daughter, Rosa Guzman Ortiz, the cartel leader used the opportunity to visit family members living in the United States. LOS ANGELES, CA ... continue reading
---

By Kenya Sinclair (CALIFORNIA NETWORK)
While the United States fights to keep migrants from entering its borders illegally, the Obama administration has pledged $1 million to provide Cubans trapped in Costa Rica with water, food, sanitation kits and temporary housing. LOS ANGELES, CA (Catholic Online) - One ... continue reading
---

By Abigail James (CALIFORNIA NETWORK)
A 15-year-old Honduran girl is being referred to as "possessed by the Devil" by her family and friends after she threatened to kill her mother and suffered from severely violent convulsions in church. LOS ANGELES, CA (Catholic Online) - The unnamed girl was filmed on ... continue reading
---
All Americas News