Ash Wednesday begins in the East, here are some basic things to know
---
By Catholic Online (NEWS CONSORTIUM)
2/12/2013 (4 years ago)
Catholic Online (www.catholic.org)
Ash Wednesday, leave with ashes on your head, and a clean soul
It may be Mardi Gras for many, but for some, Ash Wednesday has already begun. In the east, in the Philippines and across Asia, Ash Wednesday has arrived with the sunrise, calling many faithful to church to repent and receive ashes.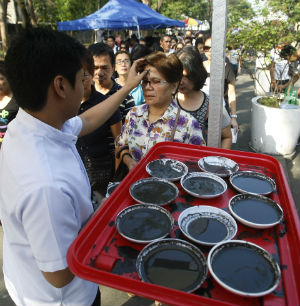 Ash Wednesday has already begun in the East.
LOS ANGELES, CA (Catholic Online) - Ash Wednesday is the beginning of Lent and one of the most popular days of the Christian calendar. It is an opportunity to stop and reflect on our lives. It is an invitation to begin again, to refresh oneself spiritually, to be made new.
We begin by acknowedging our need for a Savior. We need to be honest about our inclination to sin and acknowledge our need for forgiveness. That is why we are invited to participate in the cleansing and healing sacrament of Penance.
It is also why we are invited to meet the Lord afresh by receiving Him in His Word and partaking of the Eucharist where we receive Him in a special way, Body, Soul and Spirit. Lent is a time to increase our attendance at the Holy Sacrifice of the Mass and our participation in the devotional life of the Church.
Ash Wednesday is somewhat ironic in that it's the one time you leave church looking like you need to wash because of the ashes on your forehead, yet your spirit, indeed your whole person, has been made clean and new.
A popular topic of discussion for many Catholic Christians is what one will "give up" as a Lenten sacrifice. The sacrifice is intended to serve as a reminder of the sacrifice made by Christ and is a way to share in the 40 days of prayer and fasting which our Lord performed before his entry into Jerusalem.It is also a way of emptying ourselves of self love in order to be filled with the love of God.  
Those who make sacrifices willoften  face temptations, much as Satan tempted Jesus Christ in the desert. We are encouraged to follow His example and overcome those temptations through faithfulness, perseverance and prayer. In Jesus Christ, and through the grace he offers each of us, we can overcome them.
In the very process we are strengthened, converted and changed. We are all called to grow in holiness of life. In other words to grow into the Image and likeness of God. To learn to live and love as Jesus did. 
In addition to "giving something up" the faithful may also take on a new obligation. A prayer devotion, for example, represents a sacrifice of time, while also offering extra prayer. Other devotions can include acts of service and special kindness to others. It is encouraged that they be done anonymously.
Catholics are asked to abstain from eating meat on Fridays, meaning the flesh of animals and its byproducts. We consume fish, eggs or vegetarian meals. Although Catholics are asked to refrain only on Ash Wednesday and Fridays, some choose to fast every day, some way.
Notably, Sundays are not a part of Len because they are always a "little Easter". They are days of celebration commemorating the resurrection of Christ. On that day, what one gives up for Lent may be partaken of. However, many Catholics tend to extend their sacrifice through Sundays as well. This is a matter of personal choice and should be discerend in prayer and with spiritual direction.
In all cases, prayer and fasting are important to making the most of the season.The ascetical practices of lent can become a path to our own freedom.. they help us to focus more on who the Lord has created us to be and who we can become as we choose to follow Him.  
Many Christians of other communities also participate in Lent, in particular Anglicans and Lutherans as well as many other protestants. They recognize the value of the season and incorporate its observance into their services and daily lives. Orthodox Christians not only participate but keep a much more stringent fast in keeping with the practices of the early Christians.
---
Copyright 2017 - Distributed by THE CALIFORNIA NETWORK
Pope Francis Prayer Intentions for SEPTEMBER 2017
Parishes.
That our parishes, animated by a missionary spirit, may be places where faith is communicated and charity is seen.
---
---
---
More Lent & Easter
---
'So it is written that the Christ would suffer and on the third day rise from the dead'
Easter / Lent News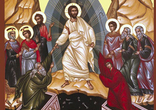 While Easter is a Solemnity and an octave feast, it is also a 50 day season until Pentecost.The Season of Easter is not just about His ... continue reading
---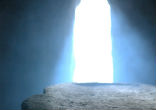 What lesson is the Lord teaching us by keeping his wounds intact? Perhaps we can better answer this question by turning to our own wounds. ... continue reading
---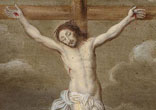 As a teenager I ran into someone who introduced me to the finer points of the occupation. We fell into the tried and proven method of ... continue reading
---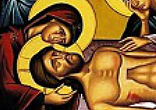 Something strange is happening - there is a great silence on earth today, a great silence and stillness. The whole earth keeps silence ... continue reading
---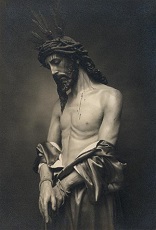 Today as we contemplate the Passion we also plumb the mystery and meaning of the Church. We are members of His Body. She was born ... continue reading
---