The Euharist and the Abiding Life
I knew that the most important thing I would always want to communicate with regard to spiritual things, is the need for abiding - or remaining - or staying with our Lord. Nothing could be more important as all of our life flows from this point. Today's gospel is a part of the Bread of Life discourse that we have been living in since Monday in our daily Mass. It contains the third - the most critical way - in which we are able to abide in Him, the Eucharist.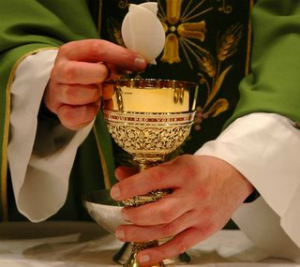 WASHINGTON, DC (Catholic Online) - It was during my time in the U.S. Navy, during Vietnam, that I had a life-changing encounter with the Lord. While I had been baptized and confirmed as an Episcopalian when I was younger, this powerful period changed my life, as I took seriously the vows my parents and godparents made for me as well as my own commitment during confirmation.

This was during the height of the "Jesus Movement" in America. Young people everywhere, along with many notable rock stars of the time, were "turning on to the Lord." Most had little or no exposure to Christianity, so, in long hair, jeans and tie-died t-shirts, they would show up at the church ready to worship Jesus. Needless to say, many of the church folk were quite alarmed.

During this unique historical period, in the late 60's and early 70's, we had "Jesus concerts," "Jesus festivals," "Jesus bands," and "Jesus music," all of which came out of this very alive and committed subculture. The movement spanned every denomination and people group in the country. It was truly a phenomenon.

One of the interesting features for young people at the time involved coming up with a "life verse." This was a verse in the Bible that seemed to sum up the heart and soul of a person's journey of grace. Some picked verses having to do with commitment, others focused on prayer, while others were oriented toward evangelization.

But, when you met someone else who was really walking with Jesus as a part of this movement, the question would often come up, "so, what's your life verse?"

For me, the choice was easy. I had a verse - actually two - that had always expressed how I viewed my approach to faith.

Abide in me, as I abide in you. Just as a branch cannot bear fruit on its own unless it abides on the vine, so neither can you unless you abide in me. I am the vine, you are the branches. Whoever abides in me and I in him will bear much fruit, because without me you can do nothing. (John 15:4, 5)

I knew that the most important thing I would always want to communicate with regard to spiritual things, is the need for abiding - or remaining - or staying with our Lord. Nothing could be more important as all of our life flows from this point.

I also knew that an "abiding life," where as a branch I connect with the vine, required the proper means of connection. One way of abiding is through prayer. We can build our relationship with the Lord through communication with him.

Another way I knew we could abide is through the reading of Holy Scripture. Each book provides a unique deposit of faith that can be used to build my heart and mind in the knowledge and love of Christ. As St. Paul encourages us, "Finally, brothers, whatever is true, whatever is honorable, whatever is just, whatever is pure, whatever is lovely, whatever is gracious, if there is any excellence and if there is anything worthy of praise, think about these things." (Phil 4:8)

Today's gospel is a part of the Bread of Life discourse that we have been living in since Monday in our daily Mass. It contains the third - the most critical way - in which we are able to abide in Him, the Eucharist.

Amen, amen, I say to you, unless you eat the Flesh of the Son of Man and drink his Blood, you do not have life within you. Whoever eats my Flesh and drinks my Blood has eternal life, and I will raise him on the last day. For my Flesh is true food, and my Blood is true drink. Whoever eats my Flesh and drinks my Blood remains [abides] in me and I in him.

One of the keys to abiding in Christ comes from partaking of Holy Communion. Through the Body, Blood, Soul and Divinity of Christ we are able to abide in Him!

When I first read this verse as a Protestant and began to consider what Jesus was saying, it really set me on a journey that ended many years later in full communion as a Catholic.

My Flesh is true food and my Blood is true drink

This statement alone should confirm for us that the Eucharist is not an add-on to faith for something we simply do out of friendship with God. We are participating with Him in a very unique way.

In his Apostolic Exhortation, Sacramentum Caritatis, written in 2007, our now Pope Emeritus, Benedict XVI, wrote, In the sacrament of the altar, the Lord meets us, men and women created in God's image and likeness (cf. Gen 1:27), and becomes our companion along the way. In this sacrament, the Lord truly becomes food for us, to satisfy our hunger for truth and freedom. Since only the truth can make us free (cf. Jn 8:32), Christ becomes for us the food of truth.

He had just fed the 5,000 where 12 baskets of fragments had been gathered up after all had eaten their fill. Many who were present for that miracle remembered the supernatural way in which Moses had been able to provide for the Israelites through the manna which came from heaven. Here was another occasion of God providing miraculous bread.

Now he mentions twice in this Bread of Life discourse that He is the Bread of Life. This is a different type of bread, however. In yesterday's passage, he says, "Your ancestors ate the manna in the desert, but they died; this is the bread that comes down from heaven so that one may eat it and not die."

The manna of Moses was different. True, it was from heaven but it only provided physical sustenance. He, as bread, feeds us spiritually, providing grace and strength for our journey toward eternity.

In my old Anglican days, our Eucharistic prayer had this way of expressing it. ...And here we offer and present unto thee, O Lord, our selves, our souls and bodies, to be a reasonable, holy, and living sacrifice unto thee; humbly beseeching thee that we, and all others who shall be partakers of this Holy Communion, may worthily receive the most precious Body and Blood of thy Son Jesus Christ, be filled with thy grace and heavenly benediction, and made one body with him, that he may dwell in us, and we in him.

It is his grace that transforms us and gives us resources to bring forth the qualities of life that reflect the heart of God - love, joy, peace, patience, kindness, goodness faithfulness, gentleness, self-control, generosity and chastity.


You are what you eat

In 1826, author Anthelme Brillat-Savarin wrote in a work entitled Physiologie du Gout, ou Meditations de Gastronomie Transcendante, 1826: "Dis-moi ce que tu manges, je te dirai ce que tu es." In English it would read, "Tell me what you eat and I will tell you what you are."

While this had to do with nutrition, what we take into ourselves truly can define who we are in more than simply biological ways. What we take into our minds through the eyes and ears makes a huge difference. The same is true with the Eucharist.

Jesus said in our passage from today, "Amen, amen, I say to you, unless you eat the Flesh of the Son of Man and drink his Blood, you do not have life within you." The word for life there is "zoe" instead of "bios."

Jesus is not talking about our physical life. Zoe is more about the quality of life that is lived, what we do with our "aliveness," so to speak. This is the part of us that is energized by the Bread of Life.

When our Lord contrasts the bread from heaven eaten by the Israelites in the wilderness, he was emphasizing the critical difference in the Living Bread. "Your ancestors ate and still died," he said. That's because the manna given by God then was for the purpose of sustaining their physical life, their "bios." It was a wonderful gift and an amazing miracle, but did nothing to bring about the conversion of the heart.

Israel continued to wander in the wilderness and squander their birthright - their covenant relationship with the One True Living God. Nothing internal had changed. But God had promised them through the prophet Ezekiel that conversion would come.

I will take you from the nations, and gather you from all the countries, and bring you into your own land. I will sprinkle clean water upon you, and you shall be clean from all your uncleannesses, and from all your idols I will cleanse you. A new heart I will give you, and a new spirit I will put within you; and I will remove from your body the heart of stone and give you a heart of flesh. I will put my spirit within you, and make you follow my statutes and be careful to observe my ordinances. Then you shall live in the land that I gave to your ancestors; and you shall be my people, and I will be your God. (Ezekiel 36:24-28)

This promise was fulfilled through the redemptive work of Jesus Christ upon the Cross and the regenerative work of the Holy Spirit in the lives of those who believe on him and were baptized. Then, just as our biological life is sustained by physical bread, we find our spiritual life - our "zoe" - sustained and strengthened through the Living Bread of Christ. Without this bread, as Jesus stated, you have no life in you.

For me, part of being Catholic is answering the question, "Where can I get this bread?" I want to receive all the grace I can get to live out our life in Christ, so the Eucharist is paramount. As our Pope Emeritus wrote, "The Church draws her life from the Eucharist."

As I said earlier, it was the Bread of Life discourse that set my heart on a journey that led to full communion with the Catholic Church. Under the authority of Christ and His Vicar

At the conclusion of his summit document, Sacramentum Caritatis, Benedict states:

Dear brothers and sisters, the Eucharist is at the root of every form of holiness, and each of us is called to the fullness of life in the Holy Spirit. How many saints have advanced along the way of perfection thanks to their eucharistic devotion!

From Saint Ignatius of Antioch to Saint Augustine, from Saint Anthony Abbot to Saint Benedict, from Saint Francis of Assisi to Saint Thomas Aquinas, from Saint Clare of Assisi to Saint Catherine of Siena, from Saint Paschal Baylon to Saint Peter Julian Eymard, from Saint Alphonsus Liguori to Blessed Charles de Foucauld, from Saint John Mary Vianney to Saint Thérèse of Lisieux, from Saint Pius of Pietrelcina to Blessed Teresa of Calcutta, from Blessed Piergiorgio Frassati to Blessed Ivan Merz, to name only a few, holiness has always found its centre in the sacrament of the Eucharist.

This most holy mystery thus needs to be firmly believed, devoutly celebrated and intensely lived in the Church. Jesus' gift of himself in the sacrament which is the memorial of his passion tells us that the success of our lives is found in our participation in the Trinitarian life offered to us truly and definitively in him. The celebration and worship of the Eucharist enable us to draw near to God's love and to persevere in that love until we are united with the Lord whom we love.

-----

Father Randy Sly is the Associate Editor of Catholic Online and a priest with the Personal Ordinariate of the Chair of St. Peter (http://usordinariate.org) established by the Holy Father, Pope Benedict XVI, through the Apostolic Constitution Anglicanorum Coetibus. He is currently the chaplain of the St. John Fisher Ordinariate Community, a priest in residence at Our Lady of Hope Catholic Church and Director of Pro-Life Activities for the Ordinariate. He is a popular speaker for parishes, apostolates and organizations.
---
Copywriter 2015 - Distributed by THE NEWS CONSORTIUM
Pope Francis Prayer Intentions for May 2015
Universal:
That, rejecting the culture of indifference, we may care for our neighbours who suffer, especially the sick and the poor.
Evangelization:
That Mary's intercession may help Christians in secularized cultures be ready to proclaim Jesus.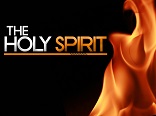 By Catholic Online
The Spirit makes one man a teacher of divine truth, inspires another to prophesy, gives another the power of casting out devils, enables another to interpret holy Scripture. The Spirit strengthens one man's self-control, shows another how to help the poor, teaches ... continue reading
---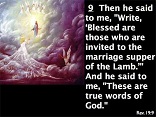 By Deacon Keith Fournier
It is not accidental that the Bible, from beginning to the end, uses marriage as a metaphor and a symbol to reveal the plan of God for the whole human race. Marriage was God's plan from the beginning as we see in the first book of Genesis. Throughout the Old ... continue reading
---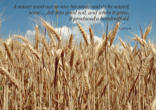 By Deacon Keith Fournier
"A sower went out to sow. And, as he sowed, some seed fell on the path, and birds came and ate it up. Some fell on rocky ground, where it had little soil. It sprang up at once because the soil was not deep, and when the sun rose it was scorched, and it withered for ... continue reading
---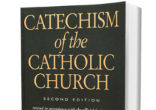 By Michael Terheyden
How we interpret the Bible is of immense importance! It directly affects what we believe about Christ, the Church, and our faith, but it is also related to many of the grave problems in our society and the world. Yet, despite the gravity of this situation, we have good ... continue reading
---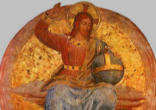 By Deacon Keith Fournier
We celebrate the Feast of Christ the King. It is one of many opportunities the Catholic Church year offers to each one of us to consider the creature called time, receive it as a gift, and begin to really live our lives differently. This is one of ... continue reading
---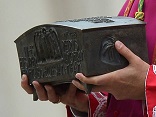 By Deacon Keith Fournier
On the Solemnity of the Feast of Christ the King, the Sunday which marks both the end of the Church Year and the end of the Year of Faith, inaugurated by Pope Emeritus Benedict XVI, Pope Francis greeted thousands of the faithful and presided over Holy Mass and the ... continue reading
---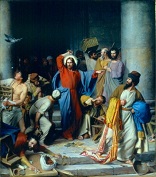 By Father Randy Sly
Becoming a House of Prayer is the best discipline we can take on. St. Ephraem of Syria states that Virtues are formed by prayer. Prayer preserves temperance. Prayer suppresses anger. Prayer prevents emotions of pride and envy. Prayer draws into the soul the Holy ... continue reading
---
By Deacon Keith Fournier
If this day you only knew what makes for peace- but now it is hidden from your eyes. For the days are coming upon you when your enemies will raise a palisade against you; they will encircle you and hem you in on all sides. They will smash you to the ground and your ... continue reading
---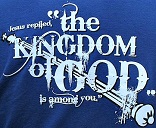 By Deacon Keith Fournier
In Jesus Christ, the Kingdom has been inaugurated. Upon his return it will be made complete and fully manifested in a new heaven and a new earth. We are members of the Body of Christ which makes it present here and now - as seed and sign for a world which is in labor. ... continue reading
---
By Deacon Keith Fournier
On this Feast of the Presentation of Mary, let us make the choice to surrender ourselves to the same Lord who Joachim and Ann honored when they presented their dear daughter in the temple. Their daughter, Mary, became the Second Eve. The New Creation was born through ... continue reading
---
All Year of Faith News