Easter is a time where we choose to rejoice
God so loved the world that he gave his only-begotten Son, so that everyone who believes in him might not perish but might have eternal life.God is calling bold and intrepid apostles of our age to be like those of old, to have apostolic joy amidst apostolic sufferings.
HYTHE, KENT, UK (Catholic Online) - Lent = Penance while Easter = Party  At least in the mind of most Catholics this is true.
However, have you ever tried living the grace of the Resurrection for one solid hour?  Have you ever tried to fill each moment to the brim with rejoicing in the fact that God is triumphant over the world, the flesh, the devil, sin and death?  For if you truly lived this grace it would mean that you would be perpetually smiling at God and at neighbor.
Smile?  Try it.  Try rejoicing in God without relenting - unceasing joy.  Easter is not without it's work, it's own penance. Easter is a time where we choose to rejoice.  We wear crosses around our necks.  This is good.  It reminds us and claims us for Christ and shows the world what we stand for.  But what about wearing the Resurrection?  What about smiling without end?
Don't get me wrong.  I do not mean to be silly or without the depth and gravity that the demands of discipleship for our times require.  I mean to remain unflinching in the joy that Christ purchased for us by his cross.  In fact, most likely our sweet Lord was gently smiling with serene courage all through his passion and most especially through his resurrection.
For God so loved the world - for God so loved me and you that he sacrificed his Only begotten.  If this is true, smile!  Rejoice!  Be alive!  Be risen in Christ on high.  Let your thoughts and heart be raised up with the Lord.
Nobody said this is easy.  Look at the apostles.  During Easter the Church reads through the entire Acts of the Apostles.  In it we find the mission of the twelve, especially Sts Peter and Paul, driving them to apostolic joy amidst apostolic sufferings and persecutions.  The apostles teach us that we live a joyful life, with our own sorrows and problems, nailed to the cross, discovering the victory of God in the midst of life's woes and burdens.
In today's first reading we find that the apostles ignored the foolishness of the authorities of their day, who forbade them to preach Christ.  They didn't just ignore the Saducees, who didn't believe in the resurrection from the dead, but they broke out of the prison and mightily claimed the authority of Jesus Christ's resurrection though public witness.
The stupid laws and governments of our time arrogantly try to oppose Jesus Christ by passing harmful laws contrary to the natural law: particularly the endorsement of same-sex unions called "marriage," or the systematic attack of family life through a series of legislations and juridical decisions that undermine the plan of God for marriage and family life. 
By the power of the resurrection of Jesus Christ, do not be discouraged, dismayed, or allow anyone to steal your joy.  Remain steadfastly focused on the historical fact of the resurrection and the fact that God continually and mercifully intervenes in human history at the very moment when it seems any awareness of him is dead or buried.  Be not afraid!
God is calling bold and intrepid apostles of our age to be like those of old, to have apostolic joy amidst apostolic sufferings.  By continuous prayer, fervent participation and contact with the Eucharistic and risen Savior, and by meditating on the resurrection, the power and victory of God, we must allow our inmost beings to be strengthened by divine grace that God may be seen once again in our day to send his only begotten Son to our times in the lives and witnesses of the saints of today.
May Our Lady, the cause of our joy, and the Mother of he, who is the resurrection and the life, intercede for us that we may joyfully proclaim with our lives and with our glad countenances, the glory of Christ, risen from the dead.  Alleluia!
-----
Father Samuel Medley, SOLT, is a priest of the Society of Our Lady of the Most Holy Trinity, and is based in Hythe, Kent, United Kingdom.  He speaks to groups around the world on Blessed Pope John Paul II's Theology of the Body.  Visit his homily blog http://medleyminute.blogspot.com or his blog on sexual ethics http://loveandresponsibility.org
---
Copywriter 2015 - Distributed by THE NEWS CONSORTIUM
Pope Francis Prayer Intentions for July 2015
Universal:
That political responsibility may be lived at all levels as a high form of charity.
Evangelization:
That, amid social inequalities, Latin American Christians may bear witness to love for the poor and contribute to a more fraternal society.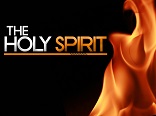 By Catholic Online
The Spirit makes one man a teacher of divine truth, inspires another to prophesy, gives another the power of casting out devils, enables another to interpret holy Scripture. The Spirit strengthens one man's self-control, shows another how to help the poor, teaches ... continue reading
---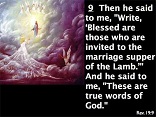 By Deacon Keith Fournier
It is not accidental that the Bible, from beginning to the end, uses marriage as a metaphor and a symbol to reveal the plan of God for the whole human race. Marriage was God's plan from the beginning as we see in the first book of Genesis. Throughout the Old ... continue reading
---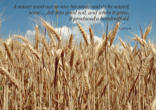 By Deacon Keith Fournier
"A sower went out to sow. And, as he sowed, some seed fell on the path, and birds came and ate it up. Some fell on rocky ground, where it had little soil. It sprang up at once because the soil was not deep, and when the sun rose it was scorched, and it withered for ... continue reading
---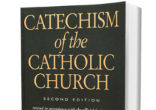 By Michael Terheyden
How we interpret the Bible is of immense importance! It directly affects what we believe about Christ, the Church, and our faith, but it is also related to many of the grave problems in our society and the world. Yet, despite the gravity of this situation, we have good ... continue reading
---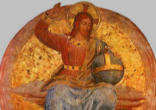 By Deacon Keith Fournier
We celebrate the Feast of Christ the King. It is one of many opportunities the Catholic Church year offers to each one of us to consider the creature called time, receive it as a gift, and begin to really live our lives differently. This is one of ... continue reading
---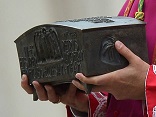 By Deacon Keith Fournier
On the Solemnity of the Feast of Christ the King, the Sunday which marks both the end of the Church Year and the end of the Year of Faith, inaugurated by Pope Emeritus Benedict XVI, Pope Francis greeted thousands of the faithful and presided over Holy Mass and the ... continue reading
---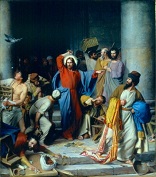 By Father Randy Sly
Becoming a House of Prayer is the best discipline we can take on. St. Ephraem of Syria states that Virtues are formed by prayer. Prayer preserves temperance. Prayer suppresses anger. Prayer prevents emotions of pride and envy. Prayer draws into the soul the Holy ... continue reading
---
By Deacon Keith Fournier
If this day you only knew what makes for peace- but now it is hidden from your eyes. For the days are coming upon you when your enemies will raise a palisade against you; they will encircle you and hem you in on all sides. They will smash you to the ground and your ... continue reading
---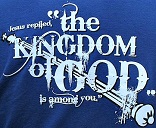 By Deacon Keith Fournier
In Jesus Christ, the Kingdom has been inaugurated. Upon his return it will be made complete and fully manifested in a new heaven and a new earth. We are members of the Body of Christ which makes it present here and now - as seed and sign for a world which is in labor. ... continue reading
---
By Deacon Keith Fournier
On this Feast of the Presentation of Mary, let us make the choice to surrender ourselves to the same Lord who Joachim and Ann honored when they presented their dear daughter in the temple. Their daughter, Mary, became the Second Eve. The New Creation was born through ... continue reading
---
All Year of Faith News