---
The Gospel of today's Mass is as shocking as it is short. Although just two verses long, it packs an unexpected punch when we our told Jesus' relatives try to seize him because, as they say: "He is out of his mind."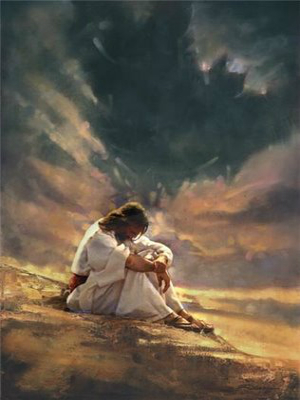 LONG BEACH, CA (Catholic Online) - The Gospel of today's Mass is as shocking as it is short. Although just two verses long, it packs an unexpected punch when we our told Jesus' relatives try to seize him because, as they say: "He is out of his mind." (St. Mark 3:21)

This passage which is unique to St. Mark has its interpretive challenges. Who are these "relatives," for instance? The Greek phrase that is employed here is variously translated "relatives," "family," and even "friends." It literally means "those from the side of him (Jesus)." While the argument can be made for a broader interpretation of this phrase (e.g., friends, disciples, or followers), it is most often rendered as "relatives" or "family" of Jesus.

Who are they exactly?

Some have identified these "relatives" with the "mother and brothers" of Jesus who show up later in this chapter: "His mother and his brothers arrived. Standing outside they sent word to him and called him" (verse 31). But this is a stretch that requires reading into the text something which isn't there.

The best argument of those who hold this view is that the linkage between verses 21 and 31 is implied. This argument is very weak. The identification of the "relatives" of verse 21 with the "mother and brothers" of verse 31 is far from explicit. Besides, the latter "arrive" after the former make their unsettling mental health assessment of Jesus.

If I may pursue this point further, the obvious must be stated: how could she to whom the identity of her Son had been revealed by the angel (St. Luke 1) arrive at the conclusion that "Son of the Most High" whose "Kingdom will have no end" was mentally unstable? The answer to this question is simply: it is not possible.

Setting aside these interpretive questions regarding the "who" of verse 21, let us now look at the statement itself: "He is out of his mind." There's no debate about the meaning of these words. Those who spoke them meant exactly what they said. They were convinced that Jesus had gone mad.

The irony of this is underscored when we consider who Jesus is. He is God Incarnate, "Perfect God" and "Perfect Man". In the sacred humanity of Jesus we have the "perfect specimen," so to speak, of human health and wholeness. This means if anyone was "out of his mind" that day, we can be sure it wasn't Jesus.

In a fallen, upside down world which calls evil good and good evil those who are truly sane will be written off as crazy. They did this to Jesus, they did this to the Saints throughout history and they will do the same to those who faithfully follow Him today.

Defend the dignity of the unborn child? They will call you an "anti-abortion extremist." Fight for the protection of marriage as the union of a man and a woman for the purpose of begetting children? They will call you a "hater." Strive to be a faithful Christian and live a life in conformity with Christ's teachings? They will call you a "right wing nut job."

If this is madness, would that we were all so mad.

St. John tells us that Jesus "loved His own to the end," to the extreme! His entire earthly life was poured out in love for us! Let us ask Our Lady to help us to love Him and all souls with the same madness of love with which Our Lord has loved us.

In closing, let us make this prayer of St. Josemaria our own: "Sweet Mother, lead us to that madness that will make others fall madly in love with our Christ. Sweet Lady Mary, may Love not be in us a flash in the pan, or a will-o'-the-wisp, such as decomposing corpses sometimes produce. May it be a true devouring fire, which sets alight and burns everything it touches." (The Forge, 57)

__________

Fr. G. Peter Irving III is a priest of the Archdiocese of Los Angeles and is Pastor of Holy Innocents Church, Long Beach, CA. 
---
Copyright 2016 - Distributed by THE CALIFORNIA NETWORK
Pope Francis Prayer Intentions for NOVEMBER 2016
Universal:
Countries Receiving Refugees: That the countries which take in a great number of displaced persons and refugees may find support for their efforts which show solidarity.
Evangelization:
Collaboration of Priests and Laity: That within parishes, priests and lay people may collaborate in service to the community without giving in to the temptation of discouragement.
---
---
---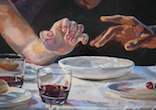 By Fr Samuel Medley, SOLT
I gave my back to those who beat me, my cheeks to those who plucked my beard; My face I did not shield from buffets and spitting. HYTHE, KENT, UK (Catholic Online) - I didn't steal any cookies mommy! says a little boy whose mother asked him if he was hungry, wiping the ... continue reading
---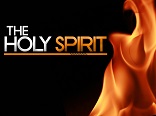 By Catholic Online
The Spirit makes one man a teacher of divine truth, inspires another to prophesy, gives another the power of casting out devils, enables another to interpret holy Scripture. The Spirit strengthens one man's self-control, shows another how to help the poor, teaches ... continue reading
---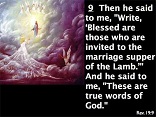 By Deacon Keith Fournier
It is not accidental that the Bible, from beginning to the end, uses marriage as a metaphor and a symbol to reveal the plan of God for the whole human race. Marriage was God's plan from the beginning as we see in the first book of Genesis. Throughout the Old ... continue reading
---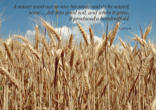 By Deacon Keith Fournier
"A sower went out to sow. And, as he sowed, some seed fell on the path, and birds came and ate it up. Some fell on rocky ground, where it had little soil. It sprang up at once because the soil was not deep, and when the sun rose it was scorched, and it withered for ... continue reading
---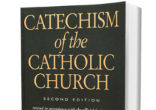 By Michael Terheyden
How we interpret the Bible is of immense importance! It directly affects what we believe about Christ, the Church, and our faith, but it is also related to many of the grave problems in our society and the world. Yet, despite the gravity of this situation, we have good ... continue reading
---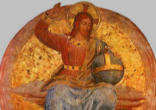 By Deacon Keith Fournier
We celebrate the Feast of Christ the King. It is one of many opportunities the Catholic Church year offers to each one of us to consider the creature called time, receive it as a gift, and begin to really live our lives differently. This is one of ... continue reading
---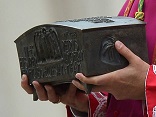 By Deacon Keith Fournier
On the Solemnity of the Feast of Christ the King, the Sunday which marks both the end of the Church Year and the end of the Year of Faith, inaugurated by Pope Emeritus Benedict XVI, Pope Francis greeted thousands of the faithful and presided over Holy Mass and the ... continue reading
---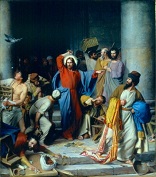 By Father Randy Sly
Becoming a House of Prayer is the best discipline we can take on. St. Ephraem of Syria states that Virtues are formed by prayer. Prayer preserves temperance. Prayer suppresses anger. Prayer prevents emotions of pride and envy. Prayer draws into the soul the Holy ... continue reading
---
By Deacon Keith Fournier
If this day you only knew what makes for peace- but now it is hidden from your eyes. For the days are coming upon you when your enemies will raise a palisade against you; they will encircle you and hem you in on all sides. They will smash you to the ground and your ... continue reading
---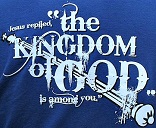 By Deacon Keith Fournier
In Jesus Christ, the Kingdom has been inaugurated. Upon his return it will be made complete and fully manifested in a new heaven and a new earth. We are members of the Body of Christ which makes it present here and now - as seed and sign for a world which is in labor. ... continue reading
---
All Year of Faith News