Break the cycle of selfishness and love your neighbor.  Your neighbor is your spouse.  Your neighbor is your child.  Your neighbor is your co-worker, your parishioner, your pastor and the family living next door to you. 
CORPUS CHRISTI, TX (Catholic Online) - When Mother Theresa came to this country for the first time, she said:

"I suppose that some of you are feeling that you would have to buy a plane ticket and travel to India if you were to give effective help to the poor.  There is no need.  The poor are right here in your own country.  In the third world, there is often a famine of the stomach due to the lack of food, but the people are rich in love.  They share what little they have with one another.  In developed nations like yours, there is an abundance of food.  But there is often a famine of the heart due to a lack of love.  The victims of this famine of love are the new poor.  And who are these poor people?  They are the people sitting next to you."

Why is there a famine of love in developed countries?  The answer is simple and clear: we have become so selfish. 

Today, Americans tend to be so isolated and self-centered.  Many talk feverishly on cell phones, but never stop to say hello to the person next to them.

Many are consumed with finding friends on Facebook, but they never say a word to the person living next door to them

Many are living in a narcissistic fantasy world, never having time for the children that they brought into this world.

Many married people recklessly do all that they can to limit the number of children that God may be calling them to bring into this world, selfishly closing themselves off to the gift of life. 

Jesus gave us the solution to selfishness:Â  "Love one another as I have loved you".

Here is what Mother Theresa had to say: "Let us bring peace into the world by love and compassion, by respecting life, the most beautiful gift of God.  Let us love each person - the unborn, the young, the old, the sick and the poor - with the same love with which God loves each one of us, a tender and personal love". 

Christmas is the celebration of God's unconditional love for you and for me.  "God so loved the world, that he gave us his only Son; not to condemn the world, but to save it" (John 3: 16).   

God is love and we are all called to love. Jesus teaches us that the meaning of life is to love just as he did.  "Love one another as I have loved you" (John 15: 12).  How does Jesus love us?  He loves us by the total giving of himself to us.  "A man can have no greater love than to lay down his life for his friends" (John 15: 13). 

As Pope John Paul II wrote in his first encyclical letter: "Man cannot live without love.  He remains a being that is incomprehensible for himself, his life is senseless, if love is not revealed to him, if he does not encounter love, if he does not experience it and make it his own, if he does not participate intimately in it" (Redemptor Hominis, 10.1). 

God is love.  Deus est Caritas.  Pope Benedict XVI dedicated his first encyclical letter to the subject of love.  Deus est Caritas.  Have we forgotten what it means to truly love?  Have we forgotten that God loves us unconditionally?

This is why so many people are taking medications for anxiety and depression.  We are in a famine!  We are living within the famine of love!

How can we escape from the famine?

Start your day, every day, with contemplative prayer, the prayer of the heart.  Encounter the God of unconditional love.

Go to Mass as often as possible.  Allow the God of unconditional love to consume your entire being.

Break the cycle of selfishness and love your neighbor.  Your neighbor is your spouse.  Your neighbor is your child.  Your neighbor is your co-worker, your parishioner, your pastor and the family living next door to you. 

If true Christian love is lacking at home, begin to change that situation. 

From your home, the spirit of Christmas will spread to wherever you go. 

If we can learn to live the Gospel, Christmas will not be just an annual celebration, it will be a daily way of life.

-----
Father James Farfaglia is a contributing writer for Catholic Online and author of Get Serious! - A Survival Guide for Serious Catholics.  You can visit him on the web at www.fatherjames.org and listen to the audio podcast of this Sunday homily.
---
Copywriter 2015 - Distributed by THE NEWS CONSORTIUM
Pope Francis Prayer Intentions for June 2015
Universal:
That immigrants and refugees may find welcome and respect in the countries to which they come.
Evangelization:
That the personal encounter with Jesus may arouse in many young people the desire to offer their own lives in priesthood or consecrated life.
---
---
---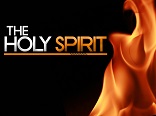 By Catholic Online
The Spirit makes one man a teacher of divine truth, inspires another to prophesy, gives another the power of casting out devils, enables another to interpret holy Scripture. The Spirit strengthens one man's self-control, shows another how to help the poor, teaches ... continue reading
---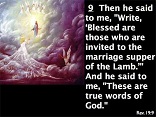 By Deacon Keith Fournier
It is not accidental that the Bible, from beginning to the end, uses marriage as a metaphor and a symbol to reveal the plan of God for the whole human race. Marriage was God's plan from the beginning as we see in the first book of Genesis. Throughout the Old ... continue reading
---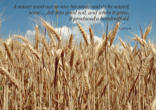 By Deacon Keith Fournier
"A sower went out to sow. And, as he sowed, some seed fell on the path, and birds came and ate it up. Some fell on rocky ground, where it had little soil. It sprang up at once because the soil was not deep, and when the sun rose it was scorched, and it withered for ... continue reading
---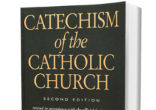 By Michael Terheyden
How we interpret the Bible is of immense importance! It directly affects what we believe about Christ, the Church, and our faith, but it is also related to many of the grave problems in our society and the world. Yet, despite the gravity of this situation, we have good ... continue reading
---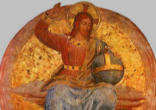 By Deacon Keith Fournier
We celebrate the Feast of Christ the King. It is one of many opportunities the Catholic Church year offers to each one of us to consider the creature called time, receive it as a gift, and begin to really live our lives differently. This is one of ... continue reading
---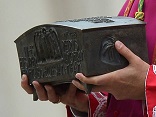 By Deacon Keith Fournier
On the Solemnity of the Feast of Christ the King, the Sunday which marks both the end of the Church Year and the end of the Year of Faith, inaugurated by Pope Emeritus Benedict XVI, Pope Francis greeted thousands of the faithful and presided over Holy Mass and the ... continue reading
---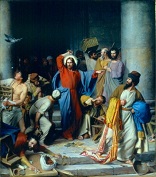 By Father Randy Sly
Becoming a House of Prayer is the best discipline we can take on. St. Ephraem of Syria states that Virtues are formed by prayer. Prayer preserves temperance. Prayer suppresses anger. Prayer prevents emotions of pride and envy. Prayer draws into the soul the Holy ... continue reading
---
By Deacon Keith Fournier
If this day you only knew what makes for peace- but now it is hidden from your eyes. For the days are coming upon you when your enemies will raise a palisade against you; they will encircle you and hem you in on all sides. They will smash you to the ground and your ... continue reading
---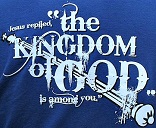 By Deacon Keith Fournier
In Jesus Christ, the Kingdom has been inaugurated. Upon his return it will be made complete and fully manifested in a new heaven and a new earth. We are members of the Body of Christ which makes it present here and now - as seed and sign for a world which is in labor. ... continue reading
---
By Deacon Keith Fournier
On this Feast of the Presentation of Mary, let us make the choice to surrender ourselves to the same Lord who Joachim and Ann honored when they presented their dear daughter in the temple. Their daughter, Mary, became the Second Eve. The New Creation was born through ... continue reading
---
All Year of Faith News