It was on December 24, 1987 when I laid prostrate on the floor of the sanctuary of a beautiful parish in Rome, Italy dedicated to Our Lady of Guadalupe
I am in love. I love being a Catholic and I love being a Catholic priest. The Catholic priesthood is the vehicle through which I have been able to experience and participate in the love of God. "To fall in love with God is the greatest of romances, to seek him the greatest adventure, to find him the greatest human achievement." (St. Augustine)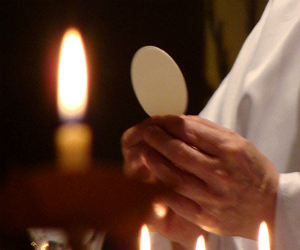 CORPUS CHRISTI, TX (Catholic Online) - "To fall in love with God is the greatest of romances, to seek him the greatest adventure, to find him the greatest human achievement." (St. Augustine)

As I celebrate the 25th anniversary of my ordination to the Catholic priesthood on December 24th, these words of Saint Augustine resonate in my heart with deep emotion.

God is defined in the Sacred Scripture as love. "God is love and anyone who lives in love lives in God and God lives in him" (1 John 16).

It was on December 24, 1987 when I laid prostrate on the floor of the sanctuary of a beautiful parish in Rome, Italy dedicated to Our Lady of Guadalupe. I can remember the chanting of the Litany of the Saints: Kyrie eleison, Christe eleison, followed by the imposition of hands upon my head and the anointing of my hands with the holy oil of chrism by the late Cardinal Jerome Hamer, the then Prefect of the Vatican's Congregation for Institutes of Consecrated Life and Societies of Apostolic Life.

"You are a priest of the order of Melchizedek, and forever" (Hebrews 7: 18).

The Catholic priesthood is the vehicle through which I have been able to experience and participate in the love of God.

"To fall in love with God is the greatest of romances, to seek him the greatest adventure, to find him the greatest human achievement."

I am in love and my twenty five years of priesthood has been an amazing adventure of love.

My bride is the Church, the Bride of Christ. Most of the time my bride is beautiful to behold and wonderful to be with, but sometimes my bride can be like a nagging wife in curlers or worse yet, unfaithful and corrupt.

Nevertheless, Jesus calls me each day to love this Bride with renewed love made in acts of service, patience and forgiveness.

Yes, I am in love. I love the incense as it makes its way to the sky in praise of God. I love our sacred music and our chants. I love our prayers that console us so.

I love our cathedrals, our basilicas, our churches and our small mission churches.

I love our saints who inspire us so much by lives lived with grandeur and poetry. Most especially I love the martyrs because they preferred to die than to give in to evil.

I love our popes, especially popes like Blessed Pope John Paul II and Pope Benedict XVI who have provided me with so much inspiration on how to be a good priest for the times that I have been called to serve the people of God.

I love the Catholic priests of my life: the priest who baptized me, the priest who heard my first confession and the priest who gave me the Holy Eucharist for the first time. I am grateful for those priests who inspired me by their example to follow in their footsteps and to those priests whom I call my friends.

Most especially I love to offer the Holy Sacrifice of the Mass. How amazing it is to stand at the altar of sacrifice and repeat those amazing words: "For this is my body which will be given up for you;" "For this is the chalice of my blood, the blood of the new and eternal covenant, which will be poured out for you and for many for the forgiveness of sins."

However, this life lived in love would have never been possible were it not for the love experienced in a loving home, where my parents passed on to me the greatest gift of all: the gift of faith.

I am in love. I love being a Catholic and I love being a Catholic priest.

Within any walk of life there are always difficulties, trials and persecutions. Married couples experience moments of tremendous obstacles and so do priests. However, Saint Paul reminds us that love "endures all things" (1 Corinthians 13: 7).

If you were to ask me what is and has been my most difficult challenge as a priest, it is precisely what Saint Paul affirms to Saint Timothy: "For the time is coming when people will not endure sound teaching, but having itching ears they will accumulate for themselves teachers to suit their own likings, and will turn away from listening to the truth and wander into myths" (2 Timothy 4: 3-4).

I have seen and have heard of things that would cause the strongest of men to retreat from the battle. I have not and will never give up because I am convinced that the promise of Jesus is true, that "the gates of hell shall not prevail" (Matthew 16: 18).

It is important for us to focus on the saints of the Church, not her sinners, and it is essential that we strive to be among those saints. It is easy to complain and to point fingers; it is difficult to live out the gospel with authenticity and maturity.

Twenty five years of Catholic priesthood and the journey goes on because Saint Paul also affirms to Saint Timothy to "preach the word, be urgent in season and out of season, convince, rebuke, and exhort, be unfailing in patience and in teaching" (2 Timothy 4: 2).

My prayer is that I may persevere until that day when the Lord, who called me to follow him as his priest, calls me to be with him in eternal rest. On that day, I too wish to proclaim with Saint Paul: "I have fought the good fight, I have finished the race, I have kept the faith" (2 Timothy 4: 7).

Twenty five years of priesthood have been filled with many consolations. The greatest of all of them all has been the loving presence of Mary, the Mother of Jesus.

Through all these years, Mary has always been there to comfort me and to urge me on to fulfill my mission until the end. I long to see her one day in heaven. When we embrace and kiss, the suffering of the cross will give way to the bliss of the resurrection.

Twenty five years ago I stood before the beautiful image of Our Lady of Guadalupe to receive the indescribable gift of the Catholic priesthood. Twenty five years later, I stand once again before Our Lady of Guadalupe to praise God with a prayer of thanksgiving for these amazing years as a Catholic priest.

"To fall in love with God is the greatest of romances, to seek him the greatest adventure, to find him the greatest human achievement."

-----
Father James Farfaglia is a contributing writer for Catholic Online and author of Get Serious! - A Survival Guide for Serious Catholics. He is the pastor of Our Lady of Guadalupe Catholic Church located in Corpus Christi, TX. You can visit him on the web at www.fatherjames.org.
---
Copywriter 2015 - Distributed by THE NEWS CONSORTIUM
Pope Francis Prayer Intentions for March 2015
Universal:
Scientists: That those involved in scientific research may serve the well-being of the whole human person.
Evangelization:
Contribution of women: That the unique contribution of women to the life of the Church may be recognized always.
---
---
---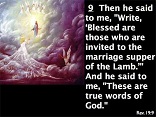 By Deacon Keith Fournier
It is not accidental that the Bible, from beginning to the end, uses marriage as a metaphor and a symbol to reveal the plan of God for the whole human race. Marriage was God's plan from the beginning as we see in the first book of Genesis. Throughout the Old ... continue reading
---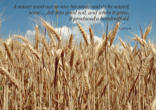 By Deacon Keith Fournier
"A sower went out to sow. And, as he sowed, some seed fell on the path, and birds came and ate it up. Some fell on rocky ground, where it had little soil. It sprang up at once because the soil was not deep, and when the sun rose it was scorched, and it withered for ... continue reading
---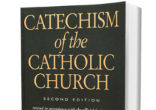 By Michael Terheyden
How we interpret the Bible is of immense importance! It directly affects what we believe about Christ, the Church, and our faith, but it is also related to many of the grave problems in our society and the world. Yet, despite the gravity of this situation, we have good ... continue reading
---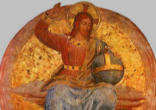 By Deacon Keith Fournier
We celebrate the Feast of Christ the King. It is one of many opportunities the Catholic Church year offers to each one of us to consider the creature called time, receive it as a gift, and begin to really live our lives differently. This is one of ... continue reading
---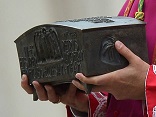 By Deacon Keith Fournier
On the Solemnity of the Feast of Christ the King, the Sunday which marks both the end of the Church Year and the end of the Year of Faith, inaugurated by Pope Emeritus Benedict XVI, Pope Francis greeted thousands of the faithful and presided over Holy Mass and the ... continue reading
---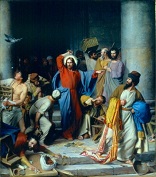 By Father Randy Sly
Becoming a House of Prayer is the best discipline we can take on. St. Ephraem of Syria states that Virtues are formed by prayer. Prayer preserves temperance. Prayer suppresses anger. Prayer prevents emotions of pride and envy. Prayer draws into the soul the Holy ... continue reading
---
By Deacon Keith Fournier
If this day you only knew what makes for peace- but now it is hidden from your eyes. For the days are coming upon you when your enemies will raise a palisade against you; they will encircle you and hem you in on all sides. They will smash you to the ground and your ... continue reading
---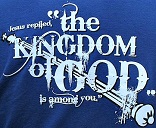 By Deacon Keith Fournier
In Jesus Christ, the Kingdom has been inaugurated. Upon his return it will be made complete and fully manifested in a new heaven and a new earth. We are members of the Body of Christ which makes it present here and now - as seed and sign for a world which is in labor. ... continue reading
---
By Deacon Keith Fournier
On this Feast of the Presentation of Mary, let us make the choice to surrender ourselves to the same Lord who Joachim and Ann honored when they presented their dear daughter in the temple. Their daughter, Mary, became the Second Eve. The New Creation was born through ... continue reading
---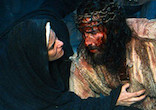 By Fr Samuel Medley, SOLT
I got off the subway at Termini station and went up to the busy streets of Rome. I had to walk past the place where all the prostitutes gathered. I looked down at the street and began to pray in fear. Suddenly I heard a feminine voice say, "Be a man!" ... continue reading
---
All Year of Faith News