Life appears to have been given to us, sometimes by the most fortuitous circumstances
And we go from one contingent life, yonder to another, yonder to another, yonder, yonder, yonder.  And yet we cannot simply go yonder to infinity.  An infinity of lives, each of which is possible not to have been or not to be, even if all chained together never get above and beyond their contingency. 
CORPUS CHRISTI, TX (Catholic Online) - In prior articles of this series, we have written about the "converging and convincing" proofs of God, proofs which are like a cable which, bound together, make it certain, within the bounds of reason alone, that God exists.  Reason thus takes us to the threshold of faith, and the assent to God who has revealed himself to us is ultimately not an unreasonable act, although it is something more than a reasonable act since it is a double gift.  Faith is a gift spurred by the gift of grace.

We have started with experiences common to men and women-desire, truth, perfection--and then used the illative sense--a broader reason than the mere single-dimensioned reason of the empirical or physical sciences-to come to a reasonable conclusion that God exists.

In prior articles, we started with desire, with truth, and with the experience of perfection.  The insights of St. Gregory of Nyssa, St. Augustine of Hippo, and St. Anselm of Canterbury were our guides.  In this article, we shall focus on life, on being, and our experience that it is contingent.  Our guide will be St. Thomas Aquinas.

In his Summa Theologiae, St. Thomas offers five "proofs of God," the famous Quinque viae.  His third proof, the one we shall focus on in this article, is based upon contingency.

The proof starts from our experience regarding life, regarding being.  We experience life or being as something that is contingent, that is not necessary, that it is possible not to have been or not to be.

Humans experience life as fragile, tenuous.  Life, as G. M. Hopkins puts it in his poem "Binsey Poplars," is like the nature of which it is a part; and it can so easily be felled, felled, and felled.

Since country is so tender
To touch, her being so slender,
That, like this sleek and seeing ball
But a prick will make no eye at all.

The smallest things can end life, like the prick of eye that makes the eye unable to see, a pin prick can make life not to be.  We might recall that Lord Carnarvon--who funded the archeological expeditions of Howard Carter at the Valley of the Kings in Egypt and discovered Tutankhamun's tomb--died from the simple act of shaving. 

It is possible for life not to be.

Not only is life contingent because it is fragile.  It is contingent in the sense that we have done nothing to give it to ourselves.  The German philosopher Schleiermacher coined a great word which sums up this experience: We experience ourselves as Sichselbsnichtsogesetzhaben, "not-having-put-oneself-forth," or Irgendwiegewordensein, as "somehow-having-come-to be."  As Aidan Nichols puts this phenomenon in his book A Grammar of Consent, life is "non-self-explanatory and non-self-existent."

Life appears to have been given to us, sometimes by the most fortuitous circumstances. 

If my mother had not fled to Venezuela to escape the communists taking over Czechoslovakia after WWII, and my father not having decided to leave Oklahoma as a young man to find adventure the oil industry in that foreign land, and had my mother's jeep not gotten stuck in a muddy rut one Saturday after an earlier rain, and my father not helped her, I would not have been here, and this article would never have been written. 

All of us have stories like this.  How extraordinary that I exist!  How extraordinary that anything should exist!

It is possible for life not to have been. 

This experience is what started St. Thomas thinking.  In the terse words of St. Thomas:

"The third way is taken from possibility and necessity, and runs thus. We find in nature things that are possible to be and not to be, since they are found to be generated, and to corrupt, and consequently, they are possible to be and not to be."

From whence does this fragile, tenuous, contingent life come? 

I suppose we could be entirely incurious, and respond, "It just is."  But this is to say that there is Nothing behind it all.  This is hardly satisfactory.  It is intellectually cowardly, and in fact clearly false since it is plain that nothing comes from nothing.  Ex nihilo nihil fit! 

And not only is this sort of philosophy stupid and obtuse: its psychological effect upon us is devastating.  Oh, yes, we avoid the God question, but at what price! 

If we believe that nothing comes from nothing, then it means that we are nothing.  It leads us into the sloughs of despond, where we find the likes of Camus.  It makes us wallow in the mud of absurdity, where we find the likes of Sartre.  It is to fall into the trap of Macbeth, and cry out that life is but a "walking shadow," a "tale, told by an idiot, full of sound and fury, signifying nothing."  Ultimately, this leads to despair:

So be beginning, be beginning to despair.
O there 's none; no no no there 's none:
Be beginning to despair, to despair,
Despair, despair, despair, despair.

All this experience is summarized by St. Thomas, who is bold and courageous, and refuses to entrap himself in the nothing comes from nothing error, thus:

"But it is impossible for these always to exist, for that which is possible not to be at some time is not. Therefore, if everything is possible not to be, then at one time there could have been nothing in existence. Now if this were true, even now there would be nothing in existence, because that which does not exist only begins to exist by something already existing. Therefore, if at one time nothing was in existence, it would have been impossible for anything to have begun to exist; and thus even now nothing would be in existence-which is absurd."

Yes it is absurd.  So we must avoid the nothing comes from nothing trap.  Life is something, however tenuous and fragile, and this means that this something must come from something.   The more reasonable and the more human question is to care about the question, and is to ask: "Is there something behind this life that was possible not to have been and is possible not to be.  Is there something "yonder,"?

Yonder.-What high as that! We follow, now we follow.-Yonder, yes yonder, yonder,   
Yonder.

And we go from one contingent life, yonder to another, yonder to another, yonder, yonder, yonder.  And yet we cannot simply go yonder to infinity.  An infinity of lives, each of which is possible not to have been or not to be, even if all chained together never get above and beyond their contingency. 

The only explanation is that there be a necessary being, a Life that is impossible for it not to have been, and impossible for it not to be.  And this necessary Life, this necessary Being, is what reason knows as God.

In the words of St. Thomas, the proof is rounded out this way:

"Therefore, not all beings are merely possible, but there must exist something the existence of which is necessary. But every necessary thing either has its necessity caused by another, or not. Now it is impossible to go on to infinity in necessary things which have their necessity caused by another, as has been already proved in regard to efficient causes. Therefore we cannot but postulate the existence of some being having of itself its own necessity, and not receiving it from another, but rather causing in others their necessity. This all men speak of as God."

Reason tells us that there must be a necessary Being, a necessary Life, and that it is the Source of our contingent life.  And this allows us entry into the threshold of faith:  Did this God, this necessary Being, reveal himself to us in any way? 

Faith is the escape hatch out from our fleeting, fragile lives, which ushers us into the very life of God.

St. Alcuin, the theologian and librarian and tutor of Charlemagne, wrote in his poem "O My Cell," some thoughts on life's fragility, on contingent being, and compared it to God's solidity, for God does not have being, but is Being:

Nothing remains forever, nothing is truly immutable.
Shady night obscures the sacred day,
And suddenly frigid winter casts off the beautiful flowers,
And a harsher wind disturbs the placid sea.
The sacred youth that used to chase deer in the meadows
Now reclines tired, older on a staff.
Poor us, why do we love you a fugitive, o world?
You flee from us always, everywhere rushing.
You who flee, may you flee; let us always love Christ.
Always may the love of God hold our hearts.
May that holy One defend His servants from their dire enemy,
Taking our hearts, His own, to heaven.
Whom with our whole heart let us equally praise and love.
That holy One is our glory, life, and welfare.

Yes.  Faith in Christ takes us out of this contingent life, and promises us a share in that necessary Life, that uncontingent and full Life, the Life which is God Himself. 

"I have come that you may have life," said Jesus, "and have it to the full."  (Cf. John 10:10).  The life that Jesus was talking about, and which he promised us, was not the fragile life, but the abundant life, the participation in the eternal life of God.  "Now this is eternal life," Jesus prayed to His Father, "that they may know you, the only true God, and Jesus Christ, whom you have sent." (John 17:3).

-----

Andrew M. Greenwell is an attorney licensed to practice law in Texas, practicing in Corpus Christi, Texas.  He is married with three children.  He maintains a blog entirely devoted to the natural law called Lex Christianorum.  You can contact Andrew at agreenwell@harris-greenwell.com.
---
Copyright 2017 - Distributed by THE CALIFORNIA NETWORK
Pope Francis Prayer Intentions for DECEMBER 2016
Universal:
End to Child-Soldiers: That the scandal of child-soldiers may be eliminated the world over.
Evangelization:
Europe: That the peoples of Europe may rediscover the beauty, goodness, and truth of the Gospel which gives joy and hope to life.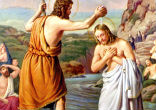 By Fr. James Farfaglia
The consideration of Jesus' baptism, gives us an opportunity to remember our own baptism. If you do not know the date of your own baptism, it is a good idea to go through your personal files and find out when it occurred. CORPUS CHRISTI, TX (Catholic ... continue reading
---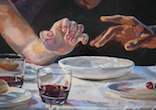 By Fr Samuel Medley, SOLT
I gave my back to those who beat me, my cheeks to those who plucked my beard; My face I did not shield from buffets and spitting. HYTHE, KENT, UK (Catholic Online) - I didn't steal any cookies mommy! says a little boy whose mother asked him if he was hungry, wiping the ... continue reading
---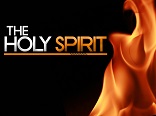 By Catholic Online
The Spirit makes one man a teacher of divine truth, inspires another to prophesy, gives another the power of casting out devils, enables another to interpret holy Scripture. The Spirit strengthens one man's self-control, shows another how to help the poor, teaches ... continue reading
---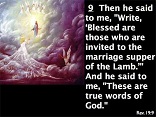 By Deacon Keith Fournier
It is not accidental that the Bible, from beginning to the end, uses marriage as a metaphor and a symbol to reveal the plan of God for the whole human race. Marriage was God's plan from the beginning as we see in the first book of Genesis. Throughout the Old ... continue reading
---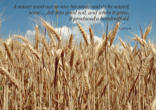 By Deacon Keith Fournier
"A sower went out to sow. And, as he sowed, some seed fell on the path, and birds came and ate it up. Some fell on rocky ground, where it had little soil. It sprang up at once because the soil was not deep, and when the sun rose it was scorched, and it withered for ... continue reading
---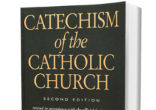 By Michael Terheyden
How we interpret the Bible is of immense importance! It directly affects what we believe about Christ, the Church, and our faith, but it is also related to many of the grave problems in our society and the world. Yet, despite the gravity of this situation, we have good ... continue reading
---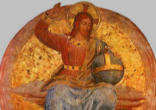 By Deacon Keith Fournier
We celebrate the Feast of Christ the King. It is one of many opportunities the Catholic Church year offers to each one of us to consider the creature called time, receive it as a gift, and begin to really live our lives differently. This is one of ... continue reading
---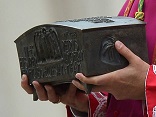 By Deacon Keith Fournier
On the Solemnity of the Feast of Christ the King, the Sunday which marks both the end of the Church Year and the end of the Year of Faith, inaugurated by Pope Emeritus Benedict XVI, Pope Francis greeted thousands of the faithful and presided over Holy Mass and the ... continue reading
---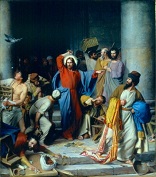 By Father Randy Sly
Becoming a House of Prayer is the best discipline we can take on. St. Ephraem of Syria states that Virtues are formed by prayer. Prayer preserves temperance. Prayer suppresses anger. Prayer prevents emotions of pride and envy. Prayer draws into the soul the Holy ... continue reading
---
By Deacon Keith Fournier
If this day you only knew what makes for peace- but now it is hidden from your eyes. For the days are coming upon you when your enemies will raise a palisade against you; they will encircle you and hem you in on all sides. They will smash you to the ground and your ... continue reading
---
All Year of Faith News