Contemplative prayer is for everyone.
Contemplative prayer? Who me? Isn't that something for monks and cloistered nuns? Contemplative prayer is for everyone. Contemplative prayer is essential for the times that we live in so that the gift of faith may be re-ignited and burn ever so brightly.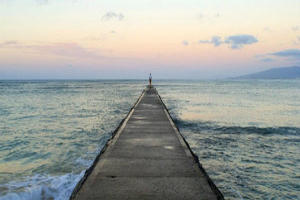 CORPUS CHRISTI, TX (Catholic Online) - Faith is an immense gift from God. It is through the gift of faith that we are able to see the invisible in the visible world. As we read in the Letter to the Hebrews, "Only faith can guarantee the blessings that we hope for, or prove the existence of the realities that at present remain unseen" (Hebrews 11: 1).

When we pick up the Bible and read it, it is faith that allows us to see that this not an ordinary book, instead, it is the very word of God: inspired and without error.

When we gaze upon the Tabernacle, it is faith that allows us to see not ordinary bread, but the Jesus, the Bread of Life.

When we look upon a Catholic priest, it is faith that allows us to see through his human frailties and see him for who he is: an Alter Christus, another Christ.

When we see our neighbor, it is faith that permits us to see Jesus in every person.

When we gaze upon the mountains, the valleys, the oceans and the sky, it is faith that allows us to see the beauty of the Creator.

Faith is a gift. It is a gift that we receive through the Sacrament of Baptism. But, faith needs to be fed and it needs to be proclaimed.

Faith is nourished through a serious spiritual life and through the thoughtful study of our Catholic Faith.

Faith must be proclaimed. "What I say to you in the dark, tell in the daylight; what you hear in whispers, proclaim from the housetops" (Matthew 10: 27).

Contemplative Prayer
A number of years ago, my spiritual director turned my spiritual life upside down. He introduced me to the gift of contemplative prayer. I must admit that at first I was a bit hesitant to journey into this unknown way of praying, but upon my spiritual director's gentle insistence, I made the decision to take him seriously.

It is a decision which has been one of the most important decisions of my almost twenty-five years as a Catholic priest.

Contemplative prayer is an immense gift that needs to be rediscovered during the Year of Faith that we have just begun.

Anyone today who affirms "I believe" is a survivor.

We have survived a modern history of wars, death camps, persecutions and terrorist attacks. We have survived scandal after scandal and the disappointment of institutional collapses both in the Church and in society.

We have survived our dysfunctional families and a secular culture which is increasingly anti-Christian.

Contemplative prayer is essential for the times that we live in so that the gift of faith may be re-ignited and burn ever so brightly.

We may be tired of believing.

Contemplative prayer will renew us and allow us to believe anew.

So, what is contemplative prayer?

The Catechism of Catholic Church defines contemplative prayer with these words: "Contemplative prayer is the prayer of the child of God, of the forgiven sinner who agrees to welcome the love by which he is loved and who wants to respond to it by loving even more. But he knows that the love he is returning is poured out by the Spirit in his heart, for everything is grace from God. Contemplative prayer is the poor and humble surrender to the loving will of the Father in ever deeper union with his beloved Son" (Catechism of the Catholic Church, 2712).

Contemplative prayer is not a method of prayer. Instead, contemplative prayer is a free, unmerited gift of the Holy Spirit. Any baptized Christian can receive this gift and every baptized Christian should ask for this gift.

"Ask, and it will be given to you; search, and you will find; knock, and the door will be opened to you. For the one who asks always receives; the one who searches always finds; the one who knocks will always have the door opened to him" (Luke 11: 9-10).

Contemplative prayer? Who me? Isn't that something for monks and cloistered nuns?

Contemplative prayer is for everyone.

But, speaking of the monastery, how would you like to have a spiritual life as described by John Cassian (c.350 - c.435)? "It is not easy to know how and in what respects spiritual tenderness overwhelms the soul. Often it is by an ineffable joy and by vehement aspirations that its presence is revealed. So much so that the joy is rendered unbearable by its very intensity, and breaks out into cries that carry tidings of your inebriation as far as a neighboring cell.

Sometimes on the contrary, the whole soul descends and lies hidden in abysses of silence. The suddenness of the light stupefies it and robs it of speech. All its senses remain withdrawn in its inmost depths or completely suspended. And it is by inarticulate groans that it tells God of its desire. Sometimes, finally, it is so swollen with a sorrowful tenderness that only tears give it consolation."

Older works of spirituality distinguished between acquired and infused contemplation. Acquired contemplation considered the personal human actions that the individual can do during prayer time. Infused contemplation was the name given to the moment when God takes over and all human intellectual activity ceases.

Modern authors no longer make this distinction. Contemplative prayer is seen as a gift of the Holy Spirit.

"And in this way one comes to the sacred emptiness and detachment from thinking which characterizes the mystical state. There may come a time when even the word Jesus is no longer necessary because a total unitive silence reigns in the heart; and here again one is in nakedness and darkness with no other light than that which burns in one's heart" (William Johnston, S.J., The Inner Eye of Love, p. 95).

There are two methods of prayer that prepares and predisposes us to receive the gift of contemplative prayer. The first, and most effective method is Centering Prayer and the second method is called Lectio Divina. Let us consider both methods next week.

In the meantime, let us continue our journey during this amazing Year of Faith. "With so many witnesses in a great cloud on every side of us, we too, then, should throw off everything that hinders us, especially the sin that clings so easily, and keep running steadily in the race we have started" (Hebrews 12: 1).

-----
Father James Farfaglia, is a contributing writer for Catholic Online and author of Get Serious! - A Survival Guide for Serious Catholics. You can visit him on the web at www.fatherjames.org.
---
Copywriter 2015 - Distributed by THE NEWS CONSORTIUM
Pope Francis Prayer Intentions for May 2015
Universal:
That, rejecting the culture of indifference, we may care for our neighbours who suffer, especially the sick and the poor.
Evangelization:
That Mary's intercession may help Christians in secularized cultures be ready to proclaim Jesus.
---
---
---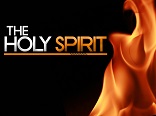 By Catholic Online
The Spirit makes one man a teacher of divine truth, inspires another to prophesy, gives another the power of casting out devils, enables another to interpret holy Scripture. The Spirit strengthens one man's self-control, shows another how to help the poor, teaches ... continue reading
---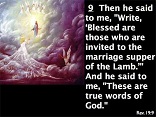 By Deacon Keith Fournier
It is not accidental that the Bible, from beginning to the end, uses marriage as a metaphor and a symbol to reveal the plan of God for the whole human race. Marriage was God's plan from the beginning as we see in the first book of Genesis. Throughout the Old ... continue reading
---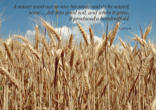 By Deacon Keith Fournier
"A sower went out to sow. And, as he sowed, some seed fell on the path, and birds came and ate it up. Some fell on rocky ground, where it had little soil. It sprang up at once because the soil was not deep, and when the sun rose it was scorched, and it withered for ... continue reading
---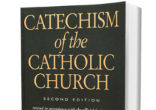 By Michael Terheyden
How we interpret the Bible is of immense importance! It directly affects what we believe about Christ, the Church, and our faith, but it is also related to many of the grave problems in our society and the world. Yet, despite the gravity of this situation, we have good ... continue reading
---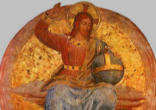 By Deacon Keith Fournier
We celebrate the Feast of Christ the King. It is one of many opportunities the Catholic Church year offers to each one of us to consider the creature called time, receive it as a gift, and begin to really live our lives differently. This is one of ... continue reading
---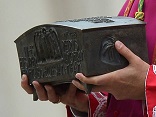 By Deacon Keith Fournier
On the Solemnity of the Feast of Christ the King, the Sunday which marks both the end of the Church Year and the end of the Year of Faith, inaugurated by Pope Emeritus Benedict XVI, Pope Francis greeted thousands of the faithful and presided over Holy Mass and the ... continue reading
---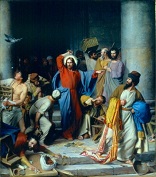 By Father Randy Sly
Becoming a House of Prayer is the best discipline we can take on. St. Ephraem of Syria states that Virtues are formed by prayer. Prayer preserves temperance. Prayer suppresses anger. Prayer prevents emotions of pride and envy. Prayer draws into the soul the Holy ... continue reading
---
By Deacon Keith Fournier
If this day you only knew what makes for peace- but now it is hidden from your eyes. For the days are coming upon you when your enemies will raise a palisade against you; they will encircle you and hem you in on all sides. They will smash you to the ground and your ... continue reading
---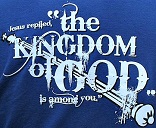 By Deacon Keith Fournier
In Jesus Christ, the Kingdom has been inaugurated. Upon his return it will be made complete and fully manifested in a new heaven and a new earth. We are members of the Body of Christ which makes it present here and now - as seed and sign for a world which is in labor. ... continue reading
---
By Deacon Keith Fournier
On this Feast of the Presentation of Mary, let us make the choice to surrender ourselves to the same Lord who Joachim and Ann honored when they presented their dear daughter in the temple. Their daughter, Mary, became the Second Eve. The New Creation was born through ... continue reading
---
All Year of Faith News