In order to break the cycle of poverty, we must first start with the heart. Catholic Online School is something very special, providing FREE Catholic Education to anyone, anywhere. Learn more about the Catholic Online School
Help us create new hope with your donation. This year, please consider making a donation of $5, $20, $50 or whatever you can to support Catholic Online School. Support Catholic Online School
Catholic Online School is something very special, providing FREE Catholic Education to anyone, anywhere. Learn more
This year, please consider giving $5, $20, $50 or whatever you can to Support Catholic Online School
This Irish priest sings the most beautiful adaptation of 'Hallelujah' you have ever heard
---
Share this video with your friends!
Irish priest, Fr. Ray Kelly has an adaptation of Leonard Cohen's 'Hallelujah' that will move you to tears.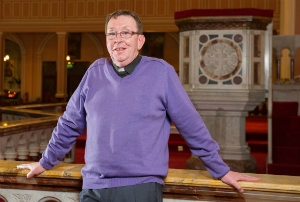 Fr. Ray Kelly is a singing sensation with his beautiful voice and artful adaptations.
The video, which has gone viral, is so powerful and so beautiful we could not help but stop from our news and share it with you.
We pray that it inspires you, renewing your faith and your love.
He who sings prays twice.
---
Copyright 2017 - Distributed by THE CALIFORNIA NETWORK
Pope Francis Prayer Intentions for OCTOBER 2017
Workers and the Unemployed.
That all workers may receive respect and protection of their rights, and that the unemployed may receive the opportunity to contribute to the common good.
---
---
Priestly vocations in our present day society present many ... @ $7.95
---
More Vocations
Latest Vocation News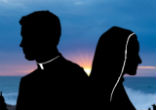 On Saturday, Pope Francis told Colombia's priests and religious that vocations come from a variety of different backgrounds and flourish ... continue reading
---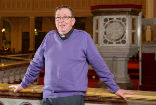 Irish priest, Fr. Ray Kelly has an adaptation of Leonard Cohen's 'Hallelujah' that will move you to tears. The video, which has gone viral, ... continue reading
---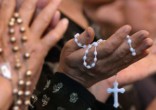 There were 216 Catholic women and men religious who took perpetual vows in the U.S. in 2016, and an annual survey has aimed to take their ... continue reading
---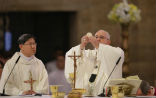 Everyone, but especially consecrated men and women, Pope Francis said Thursday, are called to be leaven in the world, bringing Christ to ... continue reading
---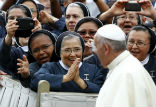 Why are so many people forsaking or eschewing religious life? This is the question Pope Francis addressed during the plenary meeting of the ... continue reading
---