There are wondrous sights in the heavens!
There are wondrous sights in the heavens above! Space is packed with treasures beyond imagination. While we can see many things with just our eyes alone, instruments like the Hubble Space Telescope have given us some incredible close-ups packed with amazing detail. Have a look at our favorites.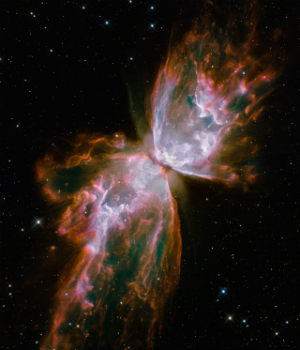 Nebulae are created when great stars explode, scattering their guts across space where they form new stars and solar systems.
St. Dominic de Guzman, patron saint of astronomers.
---
Copywriter 2015 - Distributed by THE NEWS CONSORTIUM
Pope Francis Prayer Intentions for October 2015
Universal:
That human trafficking, the modern form of slavery, may be eradicated.
Evangelization:
That with a missionary spirit the Christian communities of Asia may announce the Gospel to those who are still awaiting it.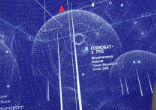 By Catholic Online (CALIFORNIA NETWORK)
The new Smartphone app, "Architecture of Radio" will shortly be available for the price of $2.99, and will let those with Smartphones and tablets look into the "invisible world." The user will be able to wave their phone or tablet and see waves emanating from ... continue reading
---

By Marshall Connolly, Catholic Online (NEWS CONSORTIUM)
In a technological upset, Amazon founder, Jeff Bezos has successfully tested a reusable rocket by flying it into space and landing it back on Earth. The test puts Bezo's Blue Origin ahead of Elon Musk's Space X in the race to develop a reusable rocket. LOS ANGELES, CA ... continue reading
---

By Marshall Connolly, Catholic Online (CALIFORNIA NETWORK)
Scientists have discovered a galaxy that may be composed mostly of dark matter. Dark matter is an elusive substance that is yet to be described by scientists. They know what it does, but not what it is. The discovery could help solve the mystery. LOS ANGELES, CA ... continue reading
---
By Kenya Sinclair (CALIFORNIA NETWORK)
While ISIS supporters and member utilize social media to attract recruits and sympathizers to their cause, hacker group Anonymous has stepped forward to fight back. LOS ANGELES, CA (Catholic Online) - Following the Paris terror attacks Friday, hacker group Anonymous ... continue reading
---

By Marshall Connolly, Catholic Online (THE CALIFORNIA NETWORK)
As robotics manufacturers look to the future, they're planning to tap into the multi-billion dollar sex industry. In the not-too distant future, people will be able to keep robot companions that provide them with sexual gratification. What happens when people begin ... continue reading
---

By Marshall Connolly, Catholic Online (THE CALIFORNIA NETWORK)
Why does the other line move faster than yours? This is a question explored, and answered in a new book which used science and history to study standing in line. In "Why Does the Other Line Always Move Faster: The Myths and Misery, Secrets and Psychology of Waiting in ... continue reading
---

By Thomas Heed (CALIFORNIA NETWORK)
Teenage internet sensation Essena O'Neill decided to leave social media behind after realizing it did nothing but make her dependent on anonymous "likes" and "shares." Her dependency on social media is just one of many. What else does social media cause? LOS ANGELES, ... continue reading
---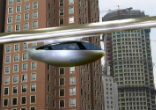 By Catholic Online (CALIFORNIA NETWORK)
Futuristic, "Jetsons" -styled "air taxis," that glide 20 to 30 feet above the air on elevated tracks will be debuting in Israel shortly. The dream project of Skytran, based in Mountain View, California had been perfecting the technology over the past five ... continue reading
---
By Marshall Connolly (CALIFORNIA NETWORK)
The recent announcement that Comet 67P/Churymov-Gerasimenko (67P) is rich in oxygen molecules has sent scientists scurrying to explain this extraordinary finding. It is the latest in strange discoveries reported by the Rosetta spacecraft in orbit around the enigmatic ... continue reading
---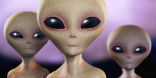 By Marshall Connolly, Catholic Online (THE CALIFORNIA NETWORK)
Astronomers continue to puzzle over a distant star that for some reason, is having a substantial quantity of its light blocked from reaching Earth. The find is one-of-a-kind and is fueling speculation that intelligent life could be at work. LOS ANGELES, CA (Catholic ... continue reading
---
All Technology News