By Marshall Connolly (Catholic Online)
9/18/2012 (3 years ago)
Catholic Online (www.catholic.org)
New ideas suggest faster than light travel is not only possible but feasible too.
Star Trek may be closer than we think. Researchers now believe that faster-than-light space travel is not only possible, but quite feasible given the development of new technology.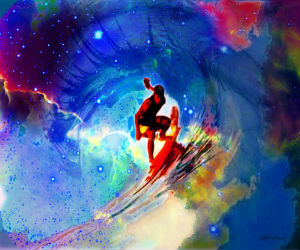 Much like a surfer on a wave, scientists now believe it is possible to surf waves in spacetime and to move faster than the speed of light.
LOS ANGELES, Ca (Catholic Online) - It was Albert Einstein who explained to that nothing could exceed the universal speed limit, set by the speed of light - about 186,000 miles per second. This is because of the peculiar nature of physics. 
As an object accelerates, its mass also increases. To continue accelerating, an increasingly massive object needs more energy. At the point an object reaches the speed of light, it's mass, and therefore the energy to propel it, would be infinite thus requiring more energy than is contained in the universe.

However, there is another peculiar feature of the universe that scientists think they can manipulate to overcome this limitation. 

Space-time, is a 4th dimension that is understood well in physical models of the universe, and can be best understood as a sheet of fabric that stretches to the ends of the universe. In reality, this fabric occupies all three dimensional space, but a two dimensional imagining of it serves understanding best. 

Spacetime is not perfectly flat, but rather it is distorted by massive objects. For example, a planet warps spacetime around it much the same way a bowling ball would warp a sheet on a very soft bed.

Those dimples in spacetime are what causes planets to orbit the sun, and the moon to orbit Earth, and so on. 

Scientists have been able to accurately observe and measure these distortions, so they are well understood. 

Back in 1994, a Mexican physicist, Miguel Alcubierre came up with the idea of a warp drive that would run on less than infinite energy by distorting spacetime around a craft. Basically, the object would warp the spacetime around it, using exotic matter and a high-energy power supply to warp spacetime around it while keeping the spaceship itself safely wrapped in a bubble of normal space.

This warping would cause the ship to fall in the direction of the warp, or in this case, forward, without breaking the laws of physics. This is much like how a surfer rides a wave. 

Since the ship is flying in space, without any resistance to its fall, its speed could be several times faster than light. Researchers think it could manage about 10 times the speed of light. 

Such speeds would reduce the amount of travel time to the nearest star, Proxima Centauri, to about 5 months. 

So why aren't we surfing space yet?

Alcubierre's concept still required a lot of energy, about the energy equivalent to the mass-energy of  Jupiter, and since we only have one of those lying around, and it's already being used, the concept was shelved. But recently, researchers at NASA's Johnson Space Flight Center think they may have a way to cut down on that requirement. 

By adjusting the shape of the ring slightly, they can make the design much more efficient, thus requiring the mass energy contained in a Voyager 1 space probe- sized object. This is within the realm of feasibility. 

Researchers now plan to test these ideas on a micro-scale, using lasers on tabletops to run the first battery of experiments. If those experiments prove successful, we could see faster-than-light travel within a matter of centuries rather than never. 

 

---
Copyright 2015 - Distributed by THE CALIFORNIA NETWORK
Pope Francis Prayer Intentions for February 2016
Universal:
That prisoners, especially the young, may be able to rebuild lives of dignity.
Evangelization:
That married people who are separated may find welcome and support in the Christian community.
---
---
---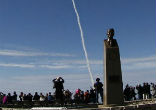 By Catholic Online (CALIFORNIA NETWORK)
While people packed movie theaters to see the latest installment of the "Star Wars" saga, an example of former president Ronald Reagan's "Star Wars" missile defense project was successfully tested over the skies of Central California. The "Exoatmospheric Kill ... continue reading
---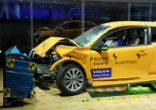 By Catholic Online (CALIFORNIA NETWORK)
Can anyone truly imagine a futuristic world where there are no traffic accidents and no traffic fatalities? Swedish carmaker Volvo is making that bold claim, and that world is as close as the year 2020. LOS ANGELES, CA (Catholic Online) - Volvo representatives ... continue reading
---

By Marshall Connolly, Catholic Online (CALIFORNIA NETWORK)
Scientists have concluded that a ninth planet orbits the Sun, and it is very likely to be large, but extremely distant. Their conclusions are based on its influence on other objects far beyond the orbit of Neptune. LOS ANGELES, CA (California Network) - Two Caltech ... continue reading
---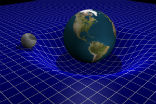 By Marshall Connolly, Catholic Online (CALIFORNIA NETWORK)
A scientist has developed a method to manipulate gravity, at least theoretically. Furthermore, we could accomplish his vision using existing technology. Such a breakthrough could eventually lead to large-scale manipulation of gravity, but to what effect? LOS ANGELES, ... continue reading
---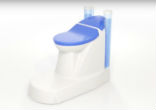 By Magdalena Mis, Thomson Reuters Foundation
A toilet that does not need water, a sewage system, or external power but instead uses nanotechnology to treat human waste, produce clean water, and keep smells at bay is being developed by a British university. LONDON (Thomson Reuters Foundation) - The ... continue reading
---

By Kenya Sinclair (CALIFORNIA NETWORK)
The EHang 184 was unveiled at this year's Consumer Electronic Show and is the world's first self-driving electrical aerial vehicle. It is designed to fly individuals short distances at low altitudes without the necessity for its passenger to control it. LOS ANGELES, CA ... continue reading
---

By Marshall Connolly, Catholic Online (CALIFORNIA NETWORK)
Virtual reality arrived in the mainstream consumer market today, but the sticker shock has many gasping for their breath, and clutching their wallets. The much anticipated Oculus Rift headset opened for preorders today and will ship in late March and Early April. ... continue reading
---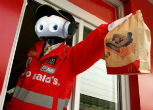 By Marshall Connolly, Catholic Online (CALIFORNIA NETWORK)
Within just two decades, most of our jobs will be taken over by robots. What will happen as the world undergoes the biggest economic shift since the industrial revolution? There are two possibilities, but the time to choose is now. LOS ANGELES, CA (California Network) ... continue reading
---

By Catholic Online (CALIFORNIA NETWORK)
The year's most wanted Christmas gift, the two-wheeled Hoverboard has wound itself throughout popular culture. While a popular item, a priest in the Philippines was soundly chastised for riding one during Christmas service. LOS ANGELES, CA (Catholic Online) - ... continue reading
---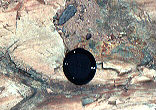 By Catholic Online (CALIFORNIA NETWORK)
While the sun gives life to all things on Earth, too much of it can be just as deadly. Even the simplest microbe will avoid direct sunlight in order to survive. That is the recent discovery of scientists who have found fossilized microbes in the Achaean eon, ... continue reading
---
All Technology News