Attempt to reintroduce nation to most unpopular law falls flat
It betrayed a definite lack of interest . on the part of the American public, and by the major TV networks. White House officials tried to get primetime air for a rare Tuesday night address to tout the accomplishment of signing up more than seven million people under the Affordable Care Act. Network officials declined - they felt it wasn't as important or as dramatic as the time that Osama Bin Laden had been killed. President Obama was reduced to cutting into daytime TV shows to share the news.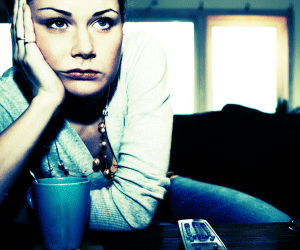 The White House rarely asks for primetime broadcast TV time for Obama outside the traditional State of the Union address.
LOS ANGELES, CA (Catholic Online) - Three sources familiar with the request confirmed that the White House asked for the primetime slot. They wanted to grab a desirable spot in an effort to reintroduce the country to a law that remains unpopular.

Those familiar with the request declined to reveal which network blocked the primetime address. Broadcast networks have traditionally been much more reluctant than cable networks to provide the White House with evening air time.

It is better to light one tiny candle than to curse the darkness --

In lieu of the primetime speaking slot the White House wanted, Obama and Vice President Joe Biden lauded the accomplishment in a Rose Garden address.

"In the end, history is not kind to those who would deny Americans their basic economic security. Nobody remembers well those who stand in the way of America's progress or our people," Obama said.

The White House rarely asks for primetime broadcast TV time for Obama outside the traditional State of the Union address.

The Oval Office message has been one of the traditional venues for presidential communications Obama's team has eschewed in favor of digital and nontraditional media tools that don't require the help of established media. While a primetime address remains a powerful tool available only to the sitting president, networks face a different imperative: protecting their profitable primetime lineup.
---
Copyright 2016 - Distributed by THE CALIFORNIA NETWORK
Pope Francis Prayer Intentions for June 2016
Universal:
Human Solidarity: That the aged, marginalized, and those who have no one may find-even within the huge cities of the world-opportunities for encounter and solidarity.
Evangelization:
Seminarians and Novices: That seminarians and men and women entering religious life may have mentors who live the joy of the Gospel and prepare them wisely for their mission.

By David Drudge (CALIFORNIA NETWORK)
Hillary Clinton experienced a moment of honesty with the American people last night. While accepting her party's nomination, she pledged to soak the rich to thunderous applause. LOS ANGELES, CA (California Network) - Hillary Clinton wants to raise everybody's taxes. Of ... continue reading
---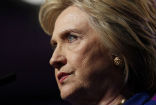 By Marshall Connolly (CALIFORNIA NETWORK)
Apparently there's a scientific reason why people don't like Hillary Clinton. Two Yale researchers have found why she comes across as untrustworthy. Their findings also explain why Trump is popular. LOS ANGELES, CA (California Network) - About 60 percent of voters view ... continue reading
---

By Marshall Connolly (CALIFORNIA NETWORK)
The first night of the Democratic convention in Philadelphia was much better than the first night of the Republican convention. It was also the most dangerous one. Fortunately, the evening was masterfully handled by Bernie Sanders in particular. LOS ANGELES, CA ... continue reading
---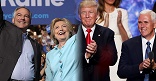 By Ken Blackwell and Ken Klukowski
Although Hillary Clinton and the beleaguered Democratic National Committee (DNC) are attempting to paint Donald Trump and Mike Pence as out of step with the country on abortion, new polling shows that a majority of Americans actually agree with Trump-Pence on ... continue reading
---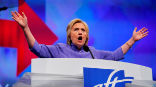 By David Drudge (CALIFORNIA NETWORK)
Eagle-eyed reporters are finding scandalous emails galore in the 20,000 email dump from Wikileaks. The list of sins of the DNC and Hillary Clinton continues to grow by the hour as people sift deeper and deeper into the trove of scandalous documents. LOS ANGELES, CA ... continue reading
---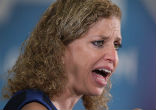 By Kenya Sinclair (CALIFORNIA NETWORK)
What is it with Democrats and emails? LOS ANGELES, CA (Catholic Online) - After several thousand emails were leaked this weekend, the Democratic National Committee (DNC) chairwoman Debbie Wasserman Schultz was asked to resign from her position.The emails revealed the ... continue reading
---

By David Drudge (CALIFORNIA NETWORK)
Barack Obama may have endorsed Hillary Clinton, but his half brother is voting for Trump! The president's half brother told the New York Post he is voting for Trump because Trump "speaks from the heart." LOS ANGELES, CA (California Network) - President Obama has ... continue reading
---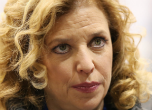 By Kenya Sinclair (CALIFORNIA NETWORK)
Controversial emails continue to haunt the Democratic party. LOS ANGELES, CA (Catholic Online) - The emails suggested the Democratic National Committee (DNC) favored Clinton during the primary and revealed possible evidence of the DNC attempting to destroy Bernie ... continue reading
---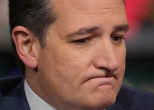 By Kenya Sinclair (CALIFORNIA NETWORK)
Ted Cruz was booed during the Republican National Convention Wednesday night when it became clear he wouldn't be endorsing Donald Trump. LOS ANGELES, CA (Catholic Online) - When the Texas senator took the stage Wednesday night, his 23-minute remarks began well.He ... continue reading
---

By David Drudge (CALIFORNIA NETWORK)
Donald Trump is the official Republican nominee for president. Last night, Trump was officially awarded 1,725 delegates to become the nominee. The total is well above the 1,237 required by the party rules. LOS ANGELES, CA (California Network) - America has a ... continue reading
---
All Politics & Policy News