Taking advantage of Golden State's turnaround, Brown seeks to turn money back into California
California Governor Jerry Brown is set to propose a blueprint in new spending proposals. Brown is set to propose millions to be put towards schools, health care and other social programs. The governor intends to take the money reaped in California's economic turnaround back into the state.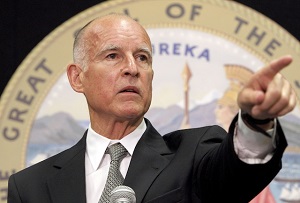 "Wisdom and prudence should be the order of the day," Brown wrote in an introductory message to his 271-page plan. The governor will make the plan public tomorrow.
LOS ANGELES, CA (Catholic online) - Brown's $155-billion blueprint would increase general-fund spending by more than eight percent, to $106.8 billion. Brown also intends to repay $11 billion in debts incurred during years of state financial crisis. It's not all just a matter of spend, spend and spend, either: Brown also wants to stash $1.6 billion in a reserve fund to act as an economic buffer.

"Wisdom and prudence should be the order of the day," Brown wrote in an introductory message to his 271-page plan. The governor will make the plan public tomorrow.

Like this article? Support Catholic Online by going here:

There are some parts of the plan that are sure to generate controversy. Brown wants to make it easier for local governments to issue bonds to pay for public works projects. He has also done a dramatic turnabout in his original opposition to releasing some elderly, sick and other low-risk inmates to help meet court-ordered limits on the state prison population.

Budget negotiations over the next several months will be crucial for Brown as he lays the groundwork for his expected reelection campaign. Lawmakers must pass a spending plan by June 15 so it can be signed into law and enacted by July 1.

Unions and activists have asked Brown to loosen the purse strings after years of deep cuts to social services and other government programs.

Running for office in 2010 with a pledge to repair California's faltering finances, Brown persuaded voters to approve temporary tax hikes in 2012. The governor has benefited from the state's recovering economy.

There's a happy ending: Administration officials now expect a $4.2-billion surplus by the end of June, in contrast to the $26.6-billion deficit Brown encountered when he took office in 2011.

The bulk of new money would go to schools and community colleges, which are poised to receive $10 billion more through the state's education funding formula. Some of that money was withheld in recent years as officials struggled to balance the budget.

Brown will also propose $1 billion more for higher education, in part to stave off the kind of tuition increases forced on students during the financial crisis. Brown will also continue prodding the University of California and California State University systems to improve graduation rates by dangling the possibility of $50 million in additional funding.

Pope Francis calls for your 'prayer and action'...


---
Copywriter 2015 - Distributed by THE NEWS CONSORTIUM
Pope Francis Prayer Intentions for March 2015
Universal:
Scientists: That those involved in scientific research may serve the well-being of the whole human person.
Evangelization:
Contribution of women: That the unique contribution of women to the life of the Church may be recognized always.

By Abigail James (NEWS CONSORTIUM)
As Hillary Clinton continues to shape her platform for presidency, she is reported as boasting her family's immigration history. During one of her first speeches as an official candidate, Clinton said that "all her grandparents had immigrated to the United States," ... continue reading
---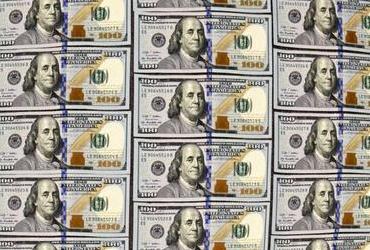 By Catholic Online (NEWS CONSORTIUM)
Tax day has arrived - and with the close of business on April 14, the Treasury brought in a record $1,477,901,000,000 since fiscal 2015. Began on October 1, 2014, these figures are courtesy of the Daily Treasury Statement. Despite this record tax revenue, the ... continue reading
---
By Catholic Online (NEWS CONSORTIUM)
If you had your taxes professionally prepared this year, you may now fully appreciate what your accountant or cleric did for you this year. The U.S. federal tax code is a whopping 74,608 pages long! Try to imagine trying to digest all the nuances that go along ... continue reading
---

By Abigail James (NEWS CONSORTIUM)
The U.S.-led coalition against ISIS continues, now with 62 countries working to put an end to ISIS. Canada has become the latest country to shoot airstrikes against ISIS. The fight against ISIS is being described as "off the charts historically." LOS ANGELES, CA ... continue reading
---

By Matt Waterson (NEWS CONSORTIUM)
Hillary Clinton is the de facto face of the Democrat party's aspirations for the presidency in 2016, but you wouldn't know that by looking at her Facebook pages. LOS ANGELES, CA (Catholic Online) - The single largest percentage of Clinton's fans aren't even from ... continue reading
---

By Abigail James (NEWS CONSORTIUM)
Former director of Exempt Organizations Unit at the Internal Revenue Service (IRS), Lois Lerner is reported as warning other IRS officials to manage the lower-level employees written conversations in 2013. LOS ANGELES, CA (Catholic Online) - Lerner resigned from the ... continue reading
---

By Matt Waterson (NEWS CONSORTIUM)
The question over which Republican will be the next to announce their intent to run for the nomination in 2016 has been answered, as Marco Rubio joins Senator Ted Cruz and Rand Paul in the race which will soon be flooded with even more competitors. LOS ANGELES, ... continue reading
---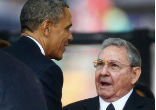 By Catholic Online (NEWS CONSORTIUM)
The United States and Cuba may not be the best of friends, but the meeting between U.S. President Barack Obama and Cuban President Raul Castro this past weekend marks a turning point in international relations. It was the first time that leaders from both ... continue reading
---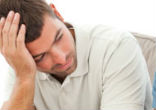 By Catholic Online (NEWS CONSORTIUM)
Who pays what in income taxes? According to a study in the Wall Street Journal, only 20 percent of all U.S. taxpayers pay 84 percent of all taxes owed. How does every day, ordinary taxpayer fit into this schema? LOS ANGELES, CA (Catholic Online) - Individual ... continue reading
---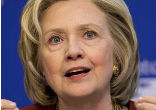 By Catholic Online (NEWS CONSORTIUM)
"Everyday Americans need a champion, and I want to be that champion," Hillary Rodham Clinton has declared. Saying that America's economy is "still stacked in favor of those at the top," according to a campaign video this past weekend. "I'm running for ... continue reading
---
All Politics & Policy News