As a Nation we have lost our moral compass and we are dangerously close to losing our freedom
The idea that we can ever separate moral issues from fiscal issues is a serious error. There is a moral basis to every political and social concern, including economics.The Republican Party is once again at a crossroad. What is needed is a New Republican Party and New Republican Party candidates for this hour.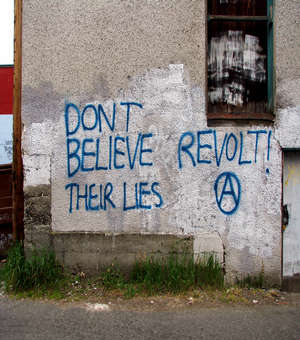 Lies, Truth, and the Call of Conscience.
Highlights
Catholic Online (www.catholic.org)
1/25/2013 (3 years ago)
Published in Politics & Policy
Keywords: dictatorship of relativism, moral compass, Pope Benedict XVI, Governor Bob Casey, Ronald Reagan, E.W. Jackson, Right to Life, Roe v Wade, Marriage, Family, moral basis, Republican, Democrat, Keith A Fournier
---
CHESAPEAKE, VA (Catholic Online) - I write as a private citizen and a reluctant Republican. I left the Democratic Party many years ago, after its leadership was taken over by the current morally incoherent coalition of social and cultural engineers. However, I am concerned about some in the current leadership of the Republican Party retreating from defending the moral foundations of a free society.
We are living under the effects of what Joseph Cardinal Ratzinger (now Pope Benedict XVI) once called a Dictatorship of Relativism. Relativism is a philosophy which says there are no truths. When there is nothing objectively true - which can be known by all and form the basis of our common life - then there is no basis for true freedom. Freedom can never be realized, nor can it flourish, unless it is exercised in reference to choosing the true and the good.
As a Nation we have lost our moral compass and, as a result, we are dangerously close to losing our freedom. When a society fails to recognize that persons are more important than things, when it loses sight of the primacy of the inviolable dignity of every single human person at every age, every stage and of every size, it soon devolves into a form of practical materialism, worshipping a new golden calf. It uses the language of human rights but has lost its true moral content.
I write on the evening of the fortieth anniversary of the horrid US Supreme Court decisions of Roe v Wade and Doe v Bolton. Those two decisions opened the floodgates to the killing of nearly sixty million children through legal abortion. When there is no recognition of a preeminent right to life, there soon follows an erosion of the entire structure of all human rights. Human rights do not exist in a vacuum; they are goods of the human person.
There is a hierarchy of rights. Without acknowledging the preeminent right to life, all derivative rights and the entire infrastructure of human rights is placed in jeopardy. Without the freedom to be born, all of the talk about compassion for the poor and the promotion of freedom throughout the entirety of life, and how we attain it, is hollow and empty.
Failing to recognize that our first neighbors in the womb have a right to be born and live a full life in our community is a foundational failure of our obligation in solidarity to one another and the entire ethic of being our brothers (and sisters) keeper. There can be no enduring lasting solidarity in a culture that kills its own children and then calls it a right. We face a moral crisis in America, and a serious leadership crisis which flows directly from it.
In 1994 Mother Teresa put it clearly: "America needs no words from me to see how your decision in Roe v. Wade has deformed a great nation. The so-called right to abortion has pitted mothers against their children and women against men. It has sown violence and discord at the heart of the most intimate human relationships. It has aggravated the derogation of the father's role in an increasingly fatherless society. It has portrayed the greatest of gifts -- a child -- as a competitor, an intrusion, and an inconvenience."
"It has nominally accorded mothers unfettered dominion over the independent lives of their physically dependent sons and daughters. And, in granting this unconscionable power, it has exposed many women to unjust and selfish demands from their husbands or other sexual partners. Human rights are not a privilege conferred by government. They are every human being's entitlement by virtue of his humanity. The right to life does not depend, and must not be declared to be contingent, on the pleasure of anyone else, not even a parent or a sovereign."
In addition to defending Life we must also defend authentic marriage against those who seek to redefine it out of existence.  Marriage and family have been inscribed by the Divine Architect into the order of the universe. Truth does not change, people and cultures do; sometimes for good and sometimes for evil. Marriage is the first society into which children are to be born, learn to be fully human, grow in virtue, flourish and take their role in families and communities.
Children have a right to a mother and a father. Of course we should care about the single parent family and the many broken homes. However, their existence does not change the norm necessary for a stable and healthy society. In tact marriages and families are the glue of a healthy and happy social order.

Morally based positions are not simply religious. They are based upon a Natural Moral Law which can be known by all men and women through the exercise of reason. Acknowledging the existence of such a Natural Moral Law is the ground upon which every great civilization has been built. It is the source for every great and authentic human and civil rights movement.
We recently commemorated Dr Martin Luther King Jr. as a Nation. He was an evangelical protestant minister and a heroic champion of human rights. His Letter from a Birmingham Jail is an example of how reliance on the Natural Law is the ground of true freedom. Dr King wrote:
"There are two types of laws: just and unjust. I would be the first to advocate obeying just laws. One has not only a legal but a moral responsibility to obey just laws. Conversely, one has a moral responsibility to disobey unjust laws. I would agree with St. Augustine that "an unjust law is no law at all."
"Now, what is the difference between the two? How does one determine whether a law is just or unjust? A just law is a man-made code that squares with the moral law or the law of God. An unjust law is a code that is out of harmony with the moral law."
"To put it in the terms of St. Thomas Aquinas: An unjust law is a human law that is not rooted in eternal law and natural law. Any law that uplifts human personality is just. Any law that degrades human personality is unjust. All segregation statutes are unjust because segregation distorts the soul and damages the personality."
The Natural Law gives us the moral norms we need to build just societies and govern ourselves.  It must also inform the positive law of a Nation or it becomes lawless and devolves into anarchy. It loses its moral ground. Sadly, America is at just such a crossroads. Our greatest challenge as a Nation is a moral challenge. We need men and women in to run for office and govern who are unafraid to acknowledge this fact.
As I survey the current state of the Republican Party I am convinced that it is at a place similar to the crossroads it faced in the 1970's. In 1977 at the 4th Annual Conservative Political Action Convention, a man named Ronald Reagan gave a speech in which he called for a New Republican Party. In that speech, which can be read in its entirety here, he asked whether:
 
"The time has come to see if it is possible to present a program of action based on political principle that can attract those interested in the so-called "social" issues and those interested in "economic" issues. In short, isn't it possible to combine the two major segments of contemporary American conservatism into one politically effective whole?"
I remember first reading that speech in the early 1980's. It was during that decade that I made my transition from the Democratic Party to the Republican Party. The last democratic candidate for the presidency I supported was the late, former Governor of Pennsylvania, Bob Casey (the father not the son). This heroic and truly Pro-Life Democrat was denied a speaking role at the 1992 Democratic nomination convention because of his defense of the Right to life.
The late Governor wrote a marvelous book entitled "Fighting for Life", which I still have on my shelf. It should be read by anyone who wants to be exposed to a truly Pro-Life Democrat because they are an endangered species. The book details the censorship of the Governors speaking role at the 1992 Democratic convention and the Governors courage in the face of those who sold out that once great Party.
Governor Bob Casey wrote concerning legalized abortion: "It's hard to think of anything more foreign to the principles of the Democratic Party or the whole American experience. Far from being "inclusive", it excludes an entire class of fellow human beings from our care and protection. It's the only "constitutional right" we're ashamed of, avoiding the word abortion with contorted euphemisms like "reproductive rights" and "termination" and "evacuation".
"Far from liberating women, abortion has become a lucrative industry, exploiting young women beyond anything ever imagined. When pregnancy comes at a difficult time, which is the worthier response of society: To surround mother and child alike with protection and love, or to hold out the cold comfort of an abortion clinic? Where is America's true character to be seen- in an adoptive home or at the abortion clinic? In which role is a woman more empowered - giving life or taking it?
"These are questions that rest uneasily on the conscience of today's Democratic Party. We have traded our principles for power - the fleeting power offered by loud and well financed factions like NARAL and Planned Parenthood. We can choose to extend once again the mantle of protection to all members of the human family, including the unborn. We can choose to provide effective care of mothers and children."
To me and many others my age (58) and background (blue collar Catholics and others of our ilk) the censoring of Governor Bob Casey from speaking at that 1992 Democratic convention because of his support of the rights of all people including our first neighbors in the womb was wrong and caused me to leave the once great Party of the working poor, middle class and disenfranchised with which I used to be affiliated.
It was Ronald Reagan - his views, his character, his courage and his manner - which drew me into the Republican Party. He attempted to build a coherent political party. An example of his morally coherent leadership can be read in his wonderful Abortion and the Conscience of the Nation here. The idea that we can ever separate moral issues from fiscal issues is a serious error. There is a moral basis to every political and social concern, including economics.
The Republican Party is once again at a crossroad. What is needed is a New Republican Party and New Republican Party candidates for this hour. I am looking for such men and women. When I find them, I intend to  do all I can to help them get elected. I recently wrote about such a candidate, E.W. Jackson, in an article entitled "Let Liberty Light the Way: EW Jackson Becomes a Candidate for Lieutenant Governor of Virginia." 
E.W. Jackson seeks to secure the nomination and campaign at the side of the gubernatorial candidate, Ken Cuccinelli in my chosen home of Virginia. I end with an example of why I believe that E.W. Jackson is just the kind of "New Republican" needed in this hour. Here is a Press Release  he sent out on the day when we remember Roe v Wade.
*****
Jackson Statement on the 40th Anniversary of the U.S. Supreme Court Roe v. Wade Decision
E.W. Jackson, Candidate for Lieutenant Governor of Virginia, released the following statement in acknowledgement of the 40th anniversary of United States Supreme Court decisions Roe v Wade and Doe v Bolton, which deny unborn children the Right to Life:
"I join with the millions of Americans who remember the nearly sixty million children who are not with us, who are dead because of legalized abortion. Every abortion takes the innocent life of a neighbor in the womb. Whether we will be a nation that respects the Right to Life is the most fundamental issue of our time.
 
"The Right to Life is the first right, without which there are no other rights. Forty years ago, with the stroke of a judicial pen, seven Justices of the United States Supreme Court consigned an entire class of persons to the status of property. This is the not the first time in our history we have made that terrible mistake.
"Yesterday, my wife and I hosted a breakfast which celebrated the life and values of Dr. Martin Luther King Jr. Dr. King awakened the conscience of the nation by reminding us of the self-evident truth that all human beings, no matter how invisible we try to make them, have human dignity and worth and the unalienable right to life.  Protecting that right is the first duty of civil government and the true mark of civilization.
"As Lieutenant Governor of Virginia I will do all I can to ensure that the Commonwealth of Virginia shines bright the light of life and liberty for all, including children in the womb."
---
Copyright 2016 - Distributed by THE CALIFORNIA NETWORK
Pope Francis Prayer Intentions for May 2016
Universal:
Respect for Women: That in every country of the world, women may be honored and respected and that their essential contribution to society may be highly esteemed.
Evangelization:
Holy Rosary: That families, communities, and groups may pray the Holy Rosary for evangelization and peace.

By Kenya Sinclair (CALIFORNIA NETWORK)
Personal privacy is one of the greatest rights any citizen of the free world enjoys but soon the Federal Bureau of Investigation may have legal access to everything from passwords and personal emails to banking information and search history - all without your ... continue reading
---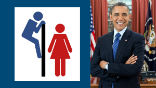 By David Drudge (CALIFORNIA NETWORK)
Eleven states are challenging the Obama edict that schools should allow kids to use whatever bathroom they choose, regardless of their gender. Obama issued the edict last week as a means of joining the "transgender" bandwagon that is sweeping the nation. Unfortunately, ... continue reading
---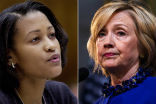 By David Drudge (CALIFORNIA NETWORK)
Hillary Clinton's former chief of staff from the State Department, Cheryl Mills, has asked a court to shield her from conservatives who are seeking the transcripts and recordings of her deposition scheduled for Friday. Mills is worried she will be taken out of context ... continue reading
---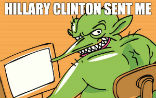 By Marshall Connolly (CALIFORNIA NETWORK)
The next time you encounter an internet troll, be warned, he could be getting paid to fan the flames, or to douse your conversation. A new study our of Harvard reveals that China is using an army of 448 million fake troll accounts to influence public opinion. And China ... continue reading
---

By David Drudge (CALIFORNIA NETWORK)
The State Department Inspector General has ruled that Hillary Clinton broke department rules for using a private email server and for deleting emails she sent and received during her tenure. The report was released on Capitol Hill today. LOS ANGELES, CA (California ... continue reading
---

By Kenya Sinclair (CALIFORNIA NETWORK)
The United States provides 33 percent of the world's arms such as fighter jet aircraft, tanks and more - so which countries are buying? LOS ANGELES, CA (Catholic Online) - According to the Defense Security Cooperation Agency, the number one country purchasing ... continue reading
---

By Kenya Sinclair (CALIFORNIA NETWORK)
With many Senate Democrats calling for a faster processing, the Obama Administration and U.S. Citizenship and Immigration Services (CIS) have drastically increased the number of Syrian refugees admitted into the United States. LOS ANGELES, CA (Catholic Online) - ... continue reading
---

By David Drudge (CALIFORNIA NETWORK)
The FBI is investigating Virginia Gov. Terry McAuliffe on the grounds that he accepted illegal campaign contributions. There is overlap between his donors and donors to the Clinton campaign. Investigators have discovered that a Chinese politician made a particularly ... continue reading
---

By Kenya Sinclair (CALIFORNIA NETWORK)
As American steel production falters, China has begun efforts to dump its excess steel at slashed prices. LOS ANGELES, CA (Catholic Online) - According to Thomas J. Gibson, president and CEO of the American Iron and Steel Institute, and Chuck Schmitt, president of SSAB ... continue reading
---

By Catholic Online (NEWS CONSORTIUM)
Chaos erupted as the US House of Representatives refused to pass an amendment meant to strip away religious freedom and protections for religious contractors and those who work with the federal government. LOS ANGELES, CA (Catholic Online) - When House Democrats ... continue reading
---
All Politics & Policy News