On this Feast of the Holy Innocents let us demand that abortion is not health care. It is a barbaric practice masquerading as freedom.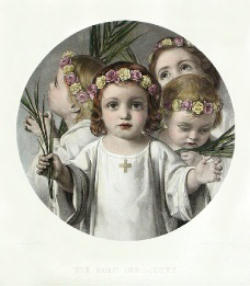 Every child killed by voluntary abortion in our own age is a Holy Innocent. Every politician who supports this killing, implicitly or explicitly, carries on the evil act of Herod.
CHESAPEAKE, Va. (Catholic Online) - On December 28 in the Octave of Christmas we commemorate the Feast of the Holy Innocents. The readings for the Liturgy remind us of the nature of evil; it has no respect for life. In fact, it hates life! The first reading is taken from the 1st letter of the beloved disciple John. John reminds us: 'This is the message that we have heard from Jesus Christ and proclaim to you: God is light, and in him there is no darkness at all. If we say, "We have fellowship with him," while we continue to walk in darkness, we lie and do not act in truth." (I John 5)

When we read these words how can we not think of those in governance in the United States of America who, though insisting that they are doing good by providing health care for those who cannot afford it, have allowed legislation to be passed in the Senate which will allow Federal funds to kill the new holy innocents?

I know some maintain this is not true. The legislation speaks for itself. Hopefully it will be amended. Many of these folks also wish that people like me would just be quiet! We will not! I have received E mail letters from those who maintain that my insistence on protecting these children is somehow "narrow minded", or "fundamentalist" or that I am "right wing". Some accuse me of opposing health care for the poor. Nothing could be further from the truth. In fact, I have regularly maintained that there are good people on all sides of the discussion as to how the delivery of health services can best be provided. Most agree that we do need real health care reform in the United States.

I do not care how many derogatory slurs they throw against me. Killing children in the womb now is as evil as it was in the days of Herod. As for my "politics", I am pro-life, pro-poor, pro-peace, pro-freedom and pro-family. I reject the labels like "liberal", "conservative", neo-conservative" or any effort to put me in a political box. I will never support any public policy or legislation which calls the killing of innocent children a "choice" and protects such an evil act with the Police Power of the State. Jesus Christ was a child in the womb. Every child in the womb is not only a human person but he or she is also our neighbor.It is always and everywhere wrong to kill our innocent neighbors.

Medical science has confirmed what the Natural Law and our conscience long ago told all of us, the child in the womb is one of us. We now routinely operate on her when she needs our help and place her back in her first home until birth. We prosecute a criminal who, in committing a crime against her mother, kills her as well. The lie of the "pro-choice" position has been revealed in its wretched ugliness. No-one who continues to profess it is a friend of the poor. The little baby in the womb is, as Mother Teresa so clearly reminded us, the "poorest of the poor".

In an article entitled "Catholic hospitals and bishops split on Senate health-bill abortion compromise", David Kirkpatrick recently reported, "In an apparent split with Roman Catholic bishops over the abortion-financing provisions of the proposed health care overhaul, the nation's Catholic hospitals have signaled that they back the Senate's compromise on the issue, raising hopes of breaking an impasse in Congress and stirring controversy within the church."

Well, get ready. The U.S. Catholic Bishops will not back down because they cannot back down. Truth is truth. If leaders in the "Catholic Health Care Association" want to compromise on the fundamental human right to life, they will not succeed and they are not reading the clear Social teaching of their own church properly.

In other Press reports Representative Diana DeGette, a Democrat of Colorado, showed both her anti-Catholicism and her ignorance of the resolve of genuinely Pro-Life people when she told Reporters: "We have known for quite some time that the Catholic hospitals and also the nuns are really breaking from these hard-line bishops and saying, 'This really is our goal: to get more people into health care coverage'."

I say to Representative DeGette and every other proponent of the so called compromise with evil, "Nonsense". How about being the liberal you claim to be and including children in the womb in Health care coverage! True liberals do not support killing babies.Further, if the Bishops are "hard line" it is "hard line" in defending ALL the poor, including those children, unlike you and so many others. God Bless those "hard line" Bishops!

Anyone who has followed my writing and my activism knows that I opposed the incursion into Iraq under the last President Bush. I embrace the "Just War" analysis of the Catholic Church. I have also long opposed capital punishment as no longer necessary nor justified because bloodless means of protecting society are now available and mercy should trump justice. I accept the encouragement of the Catechism of my Church on this contentious issue.

The continual efforts to label people like me who are simply trying to be consistent in our defense of all human life, from conception to natural death, as "narrow minded", or "right wing" or whatever other epitaph can be thrown against us, calls to mind the old childhood response "sticks and stones may break my bones bit names will never hurt me!"

The Gospel for the Liturgy on the Feast of the Holy Innocents reminds us of how evil can infect those who fail to hear the cry of the poor in government. The example given is Herod, a ruler inebriated with his own power. He ruled unjustly while claiming to be doing exactly the opposite: "When Herod realized that he had been deceived by the magi, he became furious. He ordered the massacre of all the boys in Bethlehem and its vicinity two years old and under, in accordance with the time he had ascertained from the magi. Then was fulfilled what had been said through Jeremiah the prophet: A voice was heard in Ramah, sobbing and loud lamentation; Rachel weeping for her children, and she would not be consoled, since they were no more'

Rachel still weeps in our day.

The Office of Readings in the Liturgy of the Hours offers the sermon of St Quodvultdeus, a deacon and Church father of the 5th century, entitled "Even before they learn to speak, they proclaim Christ": "A tiny child is born, who is a great king. Wise men are led to him from afar. They come to adore one who lies in a manger and yet reigns in heaven and on earth. When they tell of one who is born a king, Herod is disturbed. To save his kingdom he resolves to kill him, though if he would have faith in the child, he himself would reign in peace in this life and for ever in the life to come.

"Why are you afraid, Herod, when you hear of the birth of a king? He does not come to drive you out, but to conquer the devil. But because you do not understand this you are disturbed and in a rage, and to destroy one child whom you seek, you show your cruelty in the death of so many children.

"You are not restrained by the love of weeping mothers or fathers mourning the deaths of their sons, nor by the cries and sobs of the children. You destroy those who are tiny in body because fear is destroying your heart. You imagine that if you accomplish your desire you can prolong your own life, though you are seeking to kill Life himself.

"Yet your throne is threatened by the source of grace, so small, yet so great, who is lying in the manger. He is using you, all unaware of it, to work out his own purposes freeing souls from captivity to the devil. He has taken up the sons of the enemy into the ranks of God's adopted children.

"The children die for Christ, though they do not know it. The parents mourn for the death of martyrs. The child makes of those as yet unable to speak fit witnesses to himself. See the kind of kingdom that is his, coming as he did in order to be this kind of king. See how the deliverer is already working deliverance, the savior already working salvation.

"But you, Herod, do not know this and are disturbed and furious. While you vent your fury against the child, you are already paying him homage, and do not know it.

"How great a gift of grace is here! To what merits of their own do the children owe this kind of victory? They cannot speak, yet they bear witness to Christ. They cannot use their limbs to engage in battle, yet already they bear off the palm of victory."

Every child killed by voluntary abortion in our own age is a "Holy Innocent". Every politician who supports this killing, implicitly or explicitly, carries on the evil act of Herod. On this Feast of the Holy Innocents let us rise up with new resolve and demand that abortion is not health care. Rather, it is a barbaric practice masquerading as "freedom" in an age which is quickly losing its soul.


---
Copyright 2016 - Distributed by THE CALIFORNIA NETWORK
Pope Francis Prayer Intentions for May 2016
Universal:
Respect for Women: That in every country of the world, women may be honored and respected and that their essential contribution to society may be highly esteemed.
Evangelization:
Holy Rosary: That families, communities, and groups may pray the Holy Rosary for evangelization and peace.

By David Drudge (CALIFORNIA NETWORK)
The FBI is investigating Virginia Gov. Terry McAuliffe on the grounds that he accepted illegal campaign contributions. There is overlap between his donors and donors to the Clinton campaign. Investigators have discovered that a Chinese politician made a particularly ... continue reading
---

By Kenya Sinclair (CALIFORNIA NETWORK)
As American steel production falters, China has begun efforts to dump its excess steel at slashed prices. LOS ANGELES, CA (Catholic Online) - According to Thomas J. Gibson, president and CEO of the American Iron and Steel Institute, and Chuck Schmitt, president of SSAB ... continue reading
---

By Catholic Online (NEWS CONSORTIUM)
Chaos erupted as the US House of Representatives refused to pass an amendment meant to strip away religious freedom and protections for religious contractors and those who work with the federal government. LOS ANGELES, CA (Catholic Online) - When House Democrats ... continue reading
---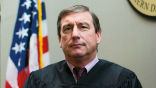 By David Drudge (CALIFORNIA NETWORK)
An angry federal judge has ordered Justice Department attorneys to take annual ethics classes for lying. The lies told by Justice Department attorneys tricked 26 states into filing a lawsuit against the administration. LOS ANGELES, CA (California Network) - U.S. ... continue reading
---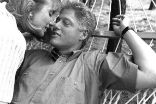 By David Drudge (CALIFORNIA NETWORK)
As Hillary Clinton declares herself the presumptive nominee of the Democratic party amid the cheers of millions of millennial supporters, few people seem to remember that her husband, Bill Clinton, is an accused serial rapist. And far from being a supporter of women' ... continue reading
---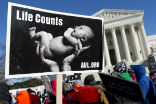 By Marshall Connolly (CALIFORNIA NETWORK)
Oklahoma has outlawed abortion! The state legislature has passed a bill that would criminalize the procedure, except to save the life of the mother. The bill will now go to the governor for signing. LOS ANGELES, CA (Catholic Online) - The final decision will be up to ... continue reading
---

By Kenya Sinclair (CALIFORNIA NETWORK)
Former Massachusetts governor and former Republican presidential nominee Mitt Romney has announced plans to halt all recruitment for a third-party presidential campaign. LOS ANGELES, CA (Catholic Online) - According to Yahoo! News, Romney initially attempted to recruit ... continue reading
---
By Kenya Sinclair (CALIFORNIA NETWORK)
Street artist Shepard Fairey, who created the iconic "Obama Hope" poster, has jumped on board the Bernie Sanders train and claims US President Barack Obama did not meet expectations. LOS ANGELES, CA (Catholic Online) - According to Info Wars, Fairley stated Obama went ... continue reading
---
By David Drudge (CALIFORNIA NETWORK)
It's super unlikely that the Sanders campaign can win the Democratic nomination, short of any deus ex machina event, but that doesn't mean he plans to quit. In fact, Sanders is just getting started. LOS ANGELES, CA (California Network) - Last night, Hillary Clinton ... continue reading
---

By Kenya Sinclair (CALIFORNIA NETWORK)
School is nearly out and summer is upon us. Students and the unemployed will be hired for summer jobs while vacationers spur the economy. Everyone is hiring and the Obama administration is doing its part as well, with a budget of $21 million to create jobs nationwide ... continue reading
---
All Politics & Policy News