"It won't help now that the National Abortion Rights Action League (NARAL) has endorsed Obama over Clinton. This is an endorsement that is deeply troubling."
MALIBU (Catholic Online) - On Easter Sunday, this former constitutional lawyer to Ronald Reagan, endorsed Barack Obama for president.

While that turn of mind baffled my political pals, it infuriated some of my fellow Catholics. I very much regret the discomfort it has brought to these life-long friends.

The Catholic faith is for me, as it is for millions, the embodiment of "life to the full," to borrow the title of the wonderful book authored by the late American Catholic legal scholar Edward J. Murphy.

Denied the Sacrament?

Having been drawn to Senator Obama's remarkable "love thy neighbor" style of campaigning, his express aim to transcend partisan divide, and specifically, his appreciation for faith ("secularists are wrong when they ask believers to leave their religion at the door before entering into the public square"), I did not expect to be clobbered by co-religionists.

On the blogs, I have been declared "self-excommunicated," and recently at a Mass before a dinner speech to Catholic business leaders, a very angry college chaplain excoriated my Obama-heresy from the pulpit at length and then denied my receipt of communion.

Building a Bridge to Life - Abortion as Tragedy, not 'Right'

It won't help now that the National Abortion Rights Action League (NARAL) has endorsed Obama over Clinton. This is an endorsement that is deeply troubling unless the good Senator Obama intends to match it with the sobering acknowledgment that abortion is less "right," than avoidable tragedy.

As the likely nominee of his party, Senator Obama can afford to start building the bridges his inspirational messages have described. To my mind, there is no better time than now to announce a fulsome initiative, among other things, to promote adoption as an abortion alternative.

Daily Kos Meet Catholic Online

Can Obama deliver on his promise to build bridges and unbuild walls? It is likely unusual for the progressive blog, Daily Kos, to be cross-referenced on Catholic Online, but here is a quotation from a recent blog entry at that liberal site:

"This has been Barack's pattern through his entire campaign. He has spoken truth to privilege. He's made everyone uncomfortable, and that's a good thing. He's taken hold of some very big skeletons in the American closet, and shaken them until they rattled. He's thrown the windows open and let in some air."

The terminology of opening windows is, of course, reminiscent of John XXIII's description of the animating purpose of the Second Vatican Council, when the Catholic Church, itself, was ecumenically unbuilding walls between itself and other faith communities.

A Clerical Be-Heading?

Bridge-building and ecumenical effort is not all kumbaya. My distressing, but wrongful, denial of the Sacrament pales in comparison to the prospect that Senator Obama, himself, may be subject to the Islamic punishment of clerical beheading for having been born to a Muslim father and then voluntarily taking up Christianity.

International strategic thinker Edward Luttwak recently speculated in the New York Times that by this happenstance of birth, it is not "realistic" to think an "Obama presidency "will decisively improve relations with the world's Muslims."

Luttwak also served President Reagan, so it's possible his essay is a McCain IED, but I doubt it. No, Luttwak's learned insight is yet another example of the on-going depth of the "clash of civilizations," as Samuel Huntington called it: the one-time theory, but now uncomfortable and violent fact, that cultural and religious differences dominate the post- cold war world.

Religion's purpose is not the in terrorem social oppression of the human spirit, but its liberation from the pain and emptiness of worldly matters and goods. To those of us who believe, it is the way of eternal salvation.

It is also moral instruction for this world. Religion and morality are related, just as law is often premised on morality. But faith's true power is in what it proposes, not imposes, upon man's reason.

Catholic Thinking - No Simple Matter

Whether Senator Obama's Christianity actually endangers his life by immunizing, as Dr. Luttwak reports, "any Muslim who kills him" as an apostate, I'm not sufficiently expert to say. The president of the North American Islamic Society has publicly contested it. This much I know: contrary to some partisan claims masquerading as "voter guides," American Catholics are not precluded from voting for Senator Obama.

Catholic instruction provides that "a well-formed Christian conscience does not permit one to vote for a political program or an individual law which contradicts the fundamental contents of faith and morals."

That obviously would preclude a Catholic voter from supporting a referendum providing public funding for abortion, but what about a candidate like Obama who is not pro-abortion, but of the view that the civil law best leaves this question to the mother in consultation with their own clergyman and doctor?

Catholic voters in this circumstance are asked to consider what other social goods Obama represents and whether they can honestly and openly say that they are supporting him for that reason and not his stand on abortion.

The American bishops have put it this way: "A Catholic cannot vote for a candidate who takes a position in favor of an intrinsic evil, such as abortion. . ., if the voter's intent is to support that position. In such cases a Catholic would be guilty of formal cooperation in grave evil. At the same time, a voter should not use a candidate's opposition to an intrinsic evil to justify indifference or inattentiveness to other important moral issues involving human life and dignity."

Are there "other important moral issues involving human life and dignity"? The list is long: the death and economic waste associated with an unjustified war in Iraq; failure to be good stewards of the environment; promoting a tax code that favors the wealthy and undermines a family wage; perpetuating an immigration system that divides families and overlooks the exploitation of labor and more.

Some of that "more" is also a candidate's view toward adoption, which I again urge Senator Obama to address now in the shadow of NARAL's endorsement so that he remains true to his method described on the Daily Kos of "making everyone uncomfortable."

More than One Way to Be Pro-Life?

But there's a deeper question: Are Catholics -- indeed people of all faiths and no faith -- who address the wrenching economic or social circumstances or misinformation that pressure a mother into believing she has no alternative but to take the life of her unborn, really pro-abortion?

I'm pretty sure Pope Benedict would not think so. In any event, Benedict's predecessor several hundred times removed, St. Peter, reminded his apostles that they must be always "prepared to make a defense to anyone who calls you to account for the hope that is in you, yet do it with gentleness and reverence."

Whether an Obama presidency would readily improve relations with the Muslim world or not, whether or not you think me less pro-life (which I'm not) by my endorsement, it is important to both reaffirm civility and the related principles of religious freedom that refute gleeful crusades, at home or abroad, to single out supposed apostasy where none exists.


---
Copyright 2016 - Distributed by THE CALIFORNIA NETWORK
Pope Francis Prayer Intentions for SEPTEMBER 2016
Universal:
Centrality of the Human Person: That each may contribute to the common good and to the building of a society that places the human person at the center.
Evangelization:
Mission to Evangelize: That by participating in the Sacraments and meditating on Scripture, Christians may become more aware of their mission to evangelize.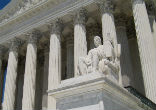 By Matt Hadro (CNA/EWTN News)
Both major presidential candidates say that the future of the Supreme Court depends on this election - but how important is the Court to Catholics, and will the next president really shape it? LOS ANGELES, CA (Catholic Online) - "It is certainly one of the most ... continue reading
---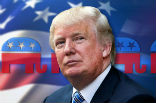 By David Drudge (CALIFORNIA NETWORK)
Donald Trump may be among the most maligned presidential candidates in recent history. He is roundly detested and despised. He gets no affection from the media and even many of his supporters are keeping to themselves. Yet, he has a strange allure that has enabled him ... continue reading
---

By Marshall Connolly (CALIFORNIA NETWORK)
Americans are sick and tired of politics, and one another, on social media. A new study from Pew Research shows that Americans are "worn out" by all the politics on social media. LOS ANGELES, CA (California Network) - Americans are fed up with the current election ... continue reading
---
By Marshall Connolly (CALIFORNIA NETWORK)
The third and final presidential debate between Clinton and Trump was surprising because it stuck mostly to the issues. However, there were some cringeworthy moments from both candidates. Snap polls following the debate hand the win to Trump, but pundits say Clinton is ... continue reading
---
By Catholic Advisory Group to Donald Trump.
The Catholic Advisory Board to the Donald Trump/Pence campaign has issued a statement regarding the absolute lack of apology for the anti-Catholic bigotry in the Clinton camp exposed by WikiLeaks. At this point, any Catholic who casts a ballot for Clinton is also ... continue reading
---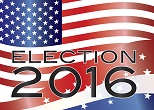 By Ken Blackwell
The essential question this year is not who is the more congenial personality, but who is more likely to address the range of pressing issues facing America? Under whom are Americans likely to be safer? More prosperous? Better educated? Allowed to practice their ... continue reading
---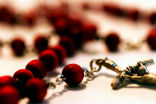 By David Drudge (CALIFORNIA NETWORK)
The Trump/Pence campaign has asked for prayers as the nation moves closer to the election. A lot is at stake. Hillary Clinton and her team have promised to destroy the Catholic Church in America, describing Catholics as 'backwards.' Catholics need to unite in prayer to ... continue reading
---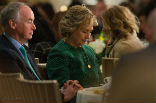 By Marshall Connolly (CALIFORNIA NETWORK)
As WikiLeaks reveals the corruption of the Clinton camp and the DNC, Republican presidential nominee, Donald Trump has expressed concerns that he could be running in a rigged election. The idea of a rigged election is catching on with Americans who are becoming ... continue reading
---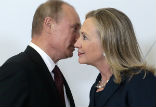 By David Drudge (CALIFORNIA NETWORK)
Much has been made of Donald Trump's statements about Russia and Vladimir Putin. However, leaked emails suggest the Clinton camp may also be cozy with the Russians. New information reveals that Clinton chair John Podesta has a lot of shares in a Putin-linked company. ... continue reading
---

By David Drudge (CALIFORNIA NETWORK)
We are often asked why we're discussing politics on a Catholic website. That's because it is a Satanic Lie that our politics and our faith should be separated. This is how we get politicians like Tim Kaine, who claim to be Catholic but support abortion. Do you believe ... continue reading
---
All Politics & Policy News