By Catholic Online (NEWS CONSORTIUM)
4/21/2014 (2 years ago)
Catholic Online (www.catholic.org)
'Muslims here who want to practice sharia should go back to where they came from,' he says
Reverend Franklin Graham, the son of legendary Christian evangelist Billy Graham has never been one to conceal his opinions. "We should be afraid of sharia law" in America, and Muslims here who want to practice sharia should go back to where they came from, "to those nations that recognize sharia law," Graham, head of the Billy Graham Evangelistic Association says.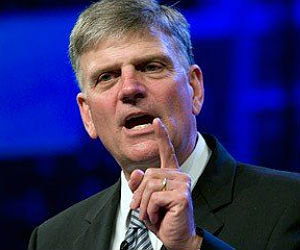 The Reverend Franklin Graham, the overseer of the international Christian aid group Samaritan's Purse, added that Sharia law is the law of Islam, which governs public life as well as private life.
LOS ANGELES, CA (Catholic Online) - Graham was asked, "Some say you demonize Islam, and Christians in this country have opposed building a mosque or are worried about Sharia law. Isn't it -?"

Graham cut to the chase in his interview with the Charlotte Observer. "We should be afraid of Sharia law. We should be absolutely afraid of it. No question about it, because there's no tolerance in Sharia law. It persecutes those that do not believe in Islam."

Check out our fine selection of Bibles -- by going here!

"And I would say to Muslims in this country, if they want to practice Sharia law, go back to where you came from, to those nations that recognize sharia law," said Graham. "But we have our own laws here."
 
Graham, the overseer of the international Christian aid group Samaritan's Purse, added that Sharia law is the law of Islam, which governs public life as well as private life.

"Also meaning 'path' in Arabic, sharia guides all aspects of Muslim life, including daily routines, familial and religious obligations, and financial dealings," states a backgrounder on sharia published by the Council on Foreign Relations. "Marriage and divorce are the most significant aspects of sharia, but criminal law is the most controversial."

Some of the crimes addressed by sharia include fornication and adultery, wine drinking, theft and highway robbery. Some of the punishments for such crimes, include flogging, stoning, amputation and execution. Honor killings are also widespread.

The CFR also noted, "Other practices that are woven into the sharia debate, such as female genital mutilation, adolescent marriages, polygamy, and gender-biased inheritance rules, elicit as much controversy."

Reverend Graham was asked about his own Biblically based opposition to homosexual "marriage."

"Opposing same-sex marriage because it's the Bible - I'm trying to say, that is a religious law too, isn't it, that we should not let gays and lesbians get married because the Bible says they shouldn't be?" the reporter asked.

Graham said, "I believe the Bible from cover to cover. I believe the Old Testament, as well as the New Testament." The 61-year-old Graham, 61, is faithfully married, has five children, and lives in Boone, North Carolina. He is widely respected across denominational lines within Christian circles.

However, Graham is an evangelical protestant and did not take the time to make the essential argument to defend marriage - one which a Catholic or other classical Christian would always make. That is that marriage as between one man and one woman is also revealed by the Natural Moral Law, knowable by reason. That is why that definition of marriage has long been accepted across cultural, nation and religious lines.

Efforts to compare the Christian and Jewish insistence on the definition of marriage and the imposition of Sharia law by force in some Nations are usually made by people who do not understand the major differences in the three major world religions or by those who oppose the Jewish and Christian vision of the human person, marriage and the good society.

In addition, the reporter did not leave room in the interview to ask Graham another essential question - would he impose the Bible on all men and women? The answer would have been NO. This reveals the huge distinction between militant forms of Islam and Christianity. Coercion  is antithetical to Christianity. It is at the heart of many views of Islam.
---
Copyright 2016 - Distributed by THE CALIFORNIA NETWORK
Pope Francis Prayer Intentions for NOVEMBER 2016
Universal:
Countries Receiving Refugees: That the countries which take in a great number of displaced persons and refugees may find support for their efforts which show solidarity.
Evangelization:
Collaboration of Priests and Laity: That within parishes, priests and lay people may collaborate in service to the community without giving in to the temptation of discouragement.
---
---
---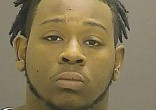 By Kenya Sinclair (CALIFORNIA NETWORK)
Timothy Randall Korr is a 25-year-old tutor at City Springs Elementary School who has been charged with assaulting 7-year-old Trayvon Grayson in the classroom. LOS ANGELES, CA (Catholic Online) - Korr has been charged with felony child abuse and assault after police ... continue reading
---

By Marshall Connolly (CALIFORNIA NETWORK)
A new law in Texas should help reinforce respect for the sanctity of life. The law now ensures that children killed in abortion mills at least get a proper burial. LOS ANGELES, CA (California Network) -- Abortion is often treated as a "once-and-done" approach to ... continue reading
---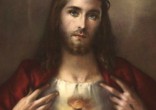 By (CNA)
As devastating wildfires continue to burn in East Tennessee, a startling discovery was made. Gatlinburg, Tennessee (CNA) - On Thursday, CNN said that one of its affiliate reporters had found a statue of Jesus in the remains of a burnt-down house in Sevier County. The ... continue reading
---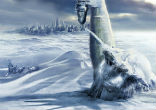 By Marshall Connolly (CALIFORNIA NETWORK)
The United States is about to be hammered with record-shattering cold. A super-frigid airmass has developed over Alaska and will drop down into the lower 48 states next week. The exceptional cold is likely to break records, drop snow, and spawn violent storms. LOS ... continue reading
---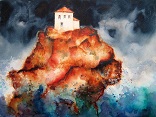 By Deacon Keith Fournier
The use of the expression Church Militant as a description of the mission of the Church on earth used to be very common. However, for lots of reasons, including a possible misunderstanding of the term in this increasingly violent age, it has fallen out of use. It ... continue reading
---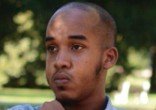 By Kenya Sinclair (CALIFORNIA NETWORK)
When Artan Razak Ali Artan mowed down people and began a stabbing spree at Ohio State University, he sent eleven people to local hospitals, one of whom was in critical condition. LOS ANGELES, CA (Catholic Online) - In wake of the surprise attack, Ohio State University ... continue reading
---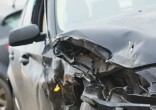 By Kenya Sinclair (CALIFORNIA NETWORK)
A car accident was reported in Arkansas involving four adults and an 8-month-old child, which was thrown from the vehicle. LOS ANGELES, CA (Catholic Online) - Officials believe an 18-wheeler clipped the family vehicle, causing the accident and KSLA reported the event ... continue reading
---
By Deacon Keith Fournier
Jesus Christ is not just a memory to the Christian with living faith. He is alive in our midst and living His Life in and through His Body, the Church, of which we are members. The redemptive mission of the Lord Jesus continues until He returns. As Christians, we ... continue reading
---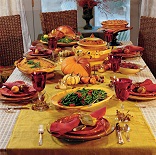 By Deacon Keith A Fournier
On this Thanksgiving Day we will gather around the table as families and give thanks to God for the liberty and bounty He has given to us as a Nation. There is a reason our national motto was and still is In God We Trust. We must rediscover that reason once ... continue reading
---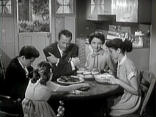 By Penny Starr
We thank thee for the privilege of living as free men in a country which respects our freedom and our personal rights to worship and think and speak as we choose WASHINGTON, DC (CNSNews.com) - On Thanksgiving week in 1954, NBC aired a holiday-themed "Father Knows Best" ... continue reading
---
All U.S. News