By Catholic Online (NEWS CONSORTIUM)
3/18/2014 (1 year ago)
Catholic Online (www.catholic.org)
Pew Research Center calls growing population 'an awakened giant'
Latinos will overtake whites in the state of California this month. As the nation's most populous state, this figure represents a demographic milestone revealing the changing face of America. Latinos will officially make up 39 percent of the Californian population, edging past the 38.8 percent who are white non-Hispanic, far surpassing the Asian American and African American communities.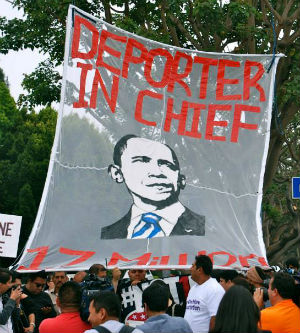 U.S. President Barack Obama, a supposed ally of minorities, has become to the Latino community, "the deporter-in-chief."
LOS ANGELES, CA (Catholic Online) - With the swell in this population comes a nationwide ethnic voting bloc. The Latino electorate, which cast ballots in record numbers in the 2012 presidential election, is expected to double within a generation - comprising a literal "awakened giant," declared by the Pew Research Center.

The question arises -


Why are Latinos being politically misrepresented?? Immigration reform, a priority for the community, is a dead issue in Washington. The number of people deported under President Barack Obama is set to reach two million next month; whish far outstrips deportations during the Bush administration.

The Latino community is complaining of abandonment by Democrats and Republicans. Janet Murguía, head of the National Council of La Raza, the country's oldest and largest Hispanic advocacy group, recently underlined the alienation by calling Obama, a supposed ally, "the deporter-in-chief."

The president, in reaction, met with Latino lawmakers and ordered immigration officials to review deportation practices to see if they could be "more humanely" enforced "within the confines of the law."

This may lead to a possible easing, but fell short of activists' central demand, that Obama use executive action to slow deportations.

The "browning of America", a phenomenon trumpeted for decades for the nation's Latinos, has yielded slow, uneven results. Hispanic political clout lags at the local, state and national levels.

"Demographic triumphalism masks economic, organizational and structural weakness," Roberto Suro, a Latino affairs scholar at the University of Southern California says.

As evidence of the political disparity, it must be noted that on election day in 2012, there were 53 million Latinos in the US - 17.2 percent of the population. But they accounted for just 10.8 percent of eligible voters and 8.4 percent of actual voters.

Half of this demographic lived in Texas and California, which don't swing in presidential races. Democratic and moderate Republican leaders know all this, and so largely pay lip-service to Latino concerns, Suro says. "It's all about voting, where you vote, and the next election."

Mark Hugo Lopez, director of the Pew Research Center's Hispanic Trends Project, said demographic growth did not translate into equivalent political heft. "Latinos are punching below their weight."
---
Copywriter 2015 - Distributed by THE NEWS CONSORTIUM
Pope Francis Prayer Intentions for May 2015
Universal:
That, rejecting the culture of indifference, we may care for our neighbours who suffer, especially the sick and the poor.
Evangelization:
That Mary's intercession may help Christians in secularized cultures be ready to proclaim Jesus.
---
---
---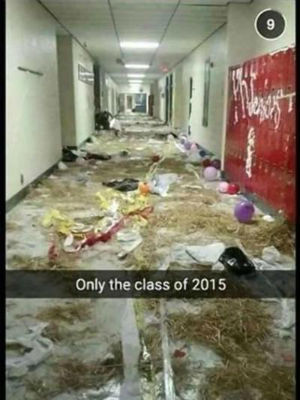 By Talia Ramos (NEWS CONSORTIUM)
One hundred senior high school students from Sequoyah High School in Madisonville, Tennessee were banned from graduation for misconduct after their involvement in a "trashy" prank at their school. The horrible prank, caught on camera, also resulted in the school ... continue reading
---

By Nikky Andres (NEWS CONSORTIUM)
On Nevada's fourth year of extreme drought, the state awaits the hot, dry, and long summer that will bring the risk of wildfires. According to the U.S. Drought Monitor, three of the five Great Basin states, which are Utah, Oregon and Nevada, are in 99 percent drought ... continue reading
---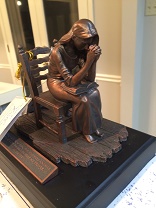 By Jennifer Hartline
I am sad for my country, and for the world. I grieve for the immorality that has become so commonplace and celebrated. I grieve for the family -- father, mother, and children -- as I watch it crumble and be slowly erased from our collective understanding. I ... continue reading
---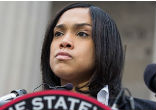 By Catholic Online (NEWS CONSORTIUM)
After the great tragedy of widespread rioting in Baltimore following the death of young black man Freddie Gray while in police custody, there is hope. The six police officers suspected in his death - three white and three black, now immediately face homicide ... continue reading
---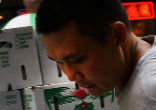 By Catholic Online (NEWS CONSORTIUM)
In spite of its next-door proximity to the United States, Mexico has lost the lead in send immigrants to the United States. Both China and India have increasingly been sending immigrants to American shores to work and live. LOS ANGELES, CA (Catholic Online) - ... continue reading
---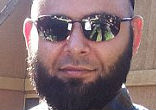 By Catholic Online (NEWS CONSORTIUM)
Thirty-year-old Elton Simpson, along with his 34-year-old roommate Nadir Soofi was shot dead by police at an anti-Islamist art contest near Dallas, Texas Sunday night. Both men were shot dead by police after they fired upon an unarmed security guard in the ... continue reading
---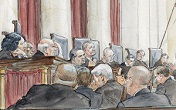 By Edwin Meese III & J. Kenneth Blackwell
Refusing to give effect to Congress's law would usher in an era where courts routinely let presidents rewrite statutes whenever the words Congress adopts does not produce outcomes the president likes. It will permanently cede legislative power to the executive ... continue reading
---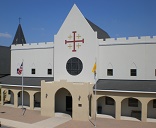 By Fr. Peter M. J. Stravinskas, Ph.D., S.T.D.
When Pope Urban II called for the First Crusade in 1095, he envisioned it as a defensive action, designed to liberate the Holy Land from the Muslims and to protect the lives of Christians living there and of pilgrims going there. It is interesting that what ... continue reading
---
By Catholic Online (NEWS CONSORTIUM)
According to a poll, a vast majority of Americans fear further racial unrest come the long, hot summer months. A whopping 96 percent of those surveyed feel that there will be further demonstrations and rioting later this year. LOS ANGELES, CA (Catholic Online) ... continue reading
---
By Talia Ramos (NEWS CONSORTIUM)
New research suggests that areas in the northern part of the United States have higher mortality rates for black Americans and the people were found to be more racist. Researchers from the University of Maryland, found that areas with more people Google searching the ... continue reading
---
All U.S. News