By Catholic Online (NEWS CONSORTIUM)
3/18/2013 (2 years ago)
Catholic Online (www.catholic.org)
Mahony continues to blog about Lent and forgiveness.
Yesterday, Cardinal Mahony blogged about his experience in the Sistine Chapel, and how he was moved to vote for the Holy Father.
LOS ANGELES, CA (Catholic Online) - The embattled Cardinal has been blogging on his experiences in Rome, providing small, interesting insights into his experiences as he participates in the conclave and its aftermath.

Mahony shared with is readers how the Holy Spirit moved him to vote.

"When we eventually arrived at the Sistine Chapel on March 12, I was still pondering two or three candidates. However, when the first blank ballot was given to us, and when it was time to write down a name, something powerful--and strange-happened," Mahony blogged.

"I picked up my pen to write, and I began. However, my hand was being moved by some greater spiritual force. The name on the ballot just happened. I had not yet narrowed my thinking down to one name; but it was done for me."

"I wrote it, then trembled deeply. That's when I knew the Holy Spirit was fully working within the Church of Jesus Christ, and that my role was not to "select" the new Successor to Peter, but to "write down" his name--a name that had been given to me."

Indeed, this is how we would expect the Holy Spirit to work in such a circumstance. The election of a new Holy Father is not so much the product of campaigning and discussion as it is the product of diligent prayer and contemplation.

In Pope Francis, the work of the Holy Spirit is supremely evident.

As for Cardinal Mahony, he now returns home undoubtedly relieved that some of the cases that have tainted his administration as Archbishop of Los Angeles, are now settled.

Mahony has continued to blog about forgiveness as well as various aspects of Lent. In all his posts, forgiveness and compassion seem to be a dominant theme.

Perhaps as it should be, for the Cardinal has much asking to do, and much to forgive. Still, it is wonderful to see that the power of the Holy Spirit guides all our cardinals at the moment of truth.


---
Copywriter 2015 - Distributed by THE NEWS CONSORTIUM
Pope Francis Prayer Intentions for May 2015
Universal:
That, rejecting the culture of indifference, we may care for our neighbours who suffer, especially the sick and the poor.
Evangelization:
That Mary's intercession may help Christians in secularized cultures be ready to proclaim Jesus.
---
---
---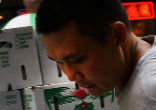 By Catholic Online (NEWS CONSORTIUM)
In spite of its next-door proximity to the United States, Mexico has lost the lead in send immigrants to the United States. Both China and India have increasingly been sending immigrants to American shores to work and live. LOS ANGELES, CA (Catholic Online) - ... continue reading
---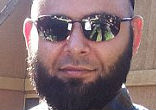 By Catholic Online (NEWS CONSORTIUM)
Thirty-year-old Elton Simpson, along with his 34-year-old roommate Nadir Soofi was shot dead by police at an anti-Islamist art contest near Dallas, Texas Sunday night. Both men were shot dead by police after they fired upon an unarmed security guard in the ... continue reading
---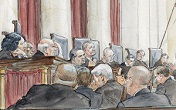 By Edwin Meese III & J. Kenneth Blackwell
Refusing to give effect to Congress's law would usher in an era where courts routinely let presidents rewrite statutes whenever the words Congress adopts does not produce outcomes the president likes. It will permanently cede legislative power to the executive ... continue reading
---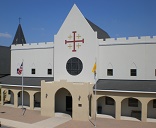 By Fr. Peter M. J. Stravinskas, Ph.D., S.T.D.
When Pope Urban II called for the First Crusade in 1095, he envisioned it as a defensive action, designed to liberate the Holy Land from the Muslims and to protect the lives of Christians living there and of pilgrims going there. It is interesting that what ... continue reading
---
By Catholic Online (NEWS CONSORTIUM)
According to a poll, a vast majority of Americans fear further racial unrest come the long, hot summer months. A whopping 96 percent of those surveyed feel that there will be further demonstrations and rioting later this year. LOS ANGELES, CA (Catholic Online) ... continue reading
---
By Talia Ramos (NEWS CONSORTIUM)
New research suggests that areas in the northern part of the United States have higher mortality rates for black Americans and the people were found to be more racist. Researchers from the University of Maryland, found that areas with more people Google searching the ... continue reading
---

By Nikky Andres (NEWS CONSORTIUM)
Jessica Corrales, a 24-year old victim of assault, ran for cover with her mother and niece inside the City Hall at the California desert town of Hesperia as a crazed guy covered in blood chased after them. MUNTINLUPA, PHILIPPINES (Catholic Online) - In the cell phone ... continue reading
---

By Talia Ramos (NEWS CONSORTIUM)
New Black Panther Party's national leader, Hashim Nzinga, said that they are "willing to die or kill to save our babies and to save a black nation that is dying before our eyes," during the week's broadcast for the "Black Power Radio." MUNTINLUPA, PHILIPPINES (Catholic ... continue reading
---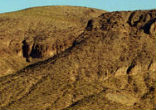 By Catholic Online (NEWS CONSORTIUM)
It's just the latest bad news in an increasingly dry year for the Southwestern states. Lake Mead in Nevada is at critically low levels. The popular recreation spot is at 38 percent capacity, the lowest the lake has been since the 1930s. LOS ANGELES, ca ... continue reading
---

By Atarah Haely (NEWS CONSORTIUM)
Dewitt Elementary School authorities were alerted after a student reported seeing brothers with guns on the school bus, according to spokesperson Frank Shelton. The two brothers, ages 6 and 7, were accused of taking the guns, one of them loaded, to their school in Flat ... continue reading
---
All U.S. News