I suspect that most people view The Gospel of Life as the abortion encyclical. It is that, but it is much more
As a Catholic American and a parent, I very much want our children protected from acts of violence, but not just the horrible violence that occurred at Sandy Hook Elementary School, all acts of violence.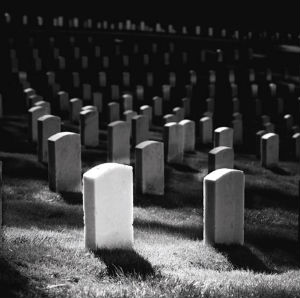 KNOXVILLE, TN (Catholic Online) - As Americans around the country continue to mourn with the grieving families of the slaughtered children and adults at Sandy Hook Elementary in Newtown, Connecticut, we are beginning to hear a growing cacophony of voices offering solutions to this tragedy. But if we hope to find genuine solutions, we need to recall Blessed John Paul II's great encyclical written in 1995, The Gospel of Life. In it he warns us about a culture of death enveloping the Western world, but we have not heeded his warning.

I suspect that most people view The Gospel of Life as the abortion encyclical. It is that, but it is much more. Blessed John Paul focuses heavily on abortion and other anti-life issues like euthanasia. These issues are extremely important in and of themselves, but they are important for other reasons too. Our attitude toward abortion and euthanasia is a reflection of our most fundamental beliefs and the kind of civilization we choose.

John Paul says a new cultural climate is emerging that gives crimes against life a more sinister character, and it is creating profound changes in our views about life and human relationships. He writes, "Even certain sectors of the medical profession, which by its calling is directed to the defense and care of human life, are increasingly willing to carry out these acts against the person. In this way the very nature of the medical profession is distorted and contradicted, and the dignity of those who practice it is degraded."

John Paul sees abortion and euthanasia as serious crimes, as false and disturbing perversions of mercy which arise out of a "grave moral decline." But he also notes that this moral decline reaches far beyond a mother's decision to abort her baby or a doctor's decision to end his patient's life. He says, "We are facing an immense threat to life: not only to the life of individuals but also to that of civilization itself."

This threat is rooted in the abuse of freedom. John Paul reminds us that freedom is a gift from God and given to persons so that they might use it for their fulfillment, which is made possible through "the gift of self and openness to others." But when this freedom is not linked with truth and used selfishly, "it is emptied of its original content, and its very meaning and dignity are contradicted."

In this way, John Paul says, "freedom negates and destroys itself." Thus, it leads to a serious distortion of life; it results in a loss of the true meaning of rights and human dignity; it leads to democracy contradicting itself and the rise of a "tyrant state"; and it becomes a factor leading to the destruction of others.

But the distortion and abuse of freedom, though hugely important, is not the heart of the problem for John Paul. He says the heart of the problem is "the eclipse of the sense of God and of man typical of a social and cultural climate dominated by secularism." He further says that "when the sense of God is lost, there is also a tendency to lose the sense of man and of his dignity and his life." 

He goes on to say that the loss of God leads to a "practical materialism" which breeds utilitarianism and hedonism and where economics, inordinate consumerism, physical beauty, and pleasure dominate at the expense of the more profound dimensions of human existence. Thus, efficiency, functionality and usefulness replace respect, generosity and service.

As such, materialism impoverishes personal relations. Women, children, the sick, and the elderly are the first to be harmed. Human sexuality is easily exploited and trivialized, which for John Paul, "is among the principal factors which have led to contempt for new life,"  and suffering is seen as nothing more than an inescapable, useless burden to be avoided.  

Moreover, at the service of this materialism is moral relativism. John Paul says that when man usurps the power of deciding right and wrong and life and death, he does not act as God in wisdom and love. "[Man] inevitably uses [such power] for injustice and death. It amounts to the strong over the weak and the sense of justice is lost in society." St. Thomas Aquinas writes that if human law is not in conformity with right reason, it is unjust and becomes an act of violence.

Among the cacophony of voices seeking solutions to the massacre at Sandy Hook, the loudest appear to be coming from the same people who have promoted a culture of death in the past. If their voices prevail, I would be concerned that we would not get genuine solutions but more violence and death, a different sort no doubt, but no less harmful to our children and our society.

I am referring to a kind of institutionalized violence often associated with authoritarianism. This kind of violence targets the mind, spirit and soul first then the body. We already see examples of this in our society. Some recent examples in the schools include so-called lunch inspectors, tracking ID cards, strip searches, and the police handcuffing and arresting children of kindergarten age. One of the most notable examples for me is the federal anti-bullying campaign introduced last year.

It is really a campaign to promote the homosexual agenda in our public schools. In the video included at the top of this page, we see President Obama's pick to head up this program, homosexual activist Dan Savage, speaking to a group of students. In his talk, he uses profanity to describe the Bible and refers to the students who walk out as pansies. He then tells the students that Christians are like pansy asses when homosexuals push back.

These examples reflect acts of violence against our children, and more of the same will not result in genuine solutions. Gun-control activists are hysterical. Others are calling for more surveillance and greater controls. Responsible regulation and governmental policy are one thing, but if they are part of an overall effort to disarm and control a law-abiding citizenry, they are probably a bad idea.

Fortunately, The Gospel of Life also presents us with the foundation for a culture of life. John Paul writes, "Man is called to a fullness of life which far exceeds the dimensions of his earthly existence, because it consists in sharing the very life of God. The loftiness of this supernatural vocation reveals the greatness and the inestimable value of human life even in its temporal phase. Life in time, in fact, is the fundamental condition, the initial stage and an integral part of the entire unified process of human existence . . . which will reach its full realization in eternity."

Elsewhere he writes, "The life which God bestows upon man is much more than mere existence in time. It is a drive towards fullness of life; it is the seed of an existence which transcends the very limits of time: 'For God created man for incorruption and made him in the image of his own eternity' (Wis 2:23)." Thus, the dignity of human life stems from the fact that it comes from God in the beginning and that its destiny is fellowship with God as its final end.

Consequently, if we really want to protect children from violence, then the solutions need to be based on a correct understanding of human nature, and they need to respect the noble dignity of human life in its totality. But this understanding of human nature is not popular in today's culture. 

Our public school system and institutions of higher learning are teaching young people that human life is merely a stage in material evolution and on a par with the animals. In many cases they are being taught that God does not exist or is of little practical significance, and that truth, especially moral truth, is relative.

Furthermore, these ideas are being spread throughout our culture by way of the media and the entertainment industries. As a result, over the past forty years or so our culture has been saturated with music, movies, video games, and books that glorify chaos, sex, violence, vulgarity, and perversion. 

We must not underestimate the power that education, music, movies, and the media have on our minds and culture. In a certain sense, they are more powerful than guns or the state. If we are going to truly protect our children, we first have to effect change in these industries. We need to use these powerful levers of culture to inform our children and neighbors of the truth, to inspire them with beauty and goodness, and to help ignite a sense of meaning and purpose in their lives. 

Of course, transforming the culture of death into a culture of life is a long-term solution, and it is only part of an overall solution. But I believe it plays an important and essential role in our search for genuine solutions. As a Catholic American and a parent, I very much want our children protected from acts of violence, but not just the horrible violence that occurred at Sandy Hook, all acts of violence.

-----

Michael Terheyden was born into a Catholic family, but that is not why he is a Catholic. He is a Catholic because he believes that truth is real, that it is beautiful and good, and that the fullness of truth is in the Catholic Church. However, he knows that God's grace operating throughout his life is the main reason he is a Catholic. He is greatly blessed to share his faith and his life with his beautiful wife, Dorothy. They have four grown children and three grandchildren.
---
Copyright 2016 - Distributed by THE CALIFORNIA NETWORK
Pope Francis Prayer Intentions for May 2016
Universal:
Respect for Women: That in every country of the world, women may be honored and respected and that their essential contribution to society may be highly esteemed.
Evangelization:
Holy Rosary: That families, communities, and groups may pray the Holy Rosary for evangelization and peace.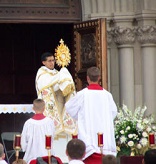 By Deacon Keith Fournier
We have received the Bread of Heaven. Let us choose to become what we consume. These Feasts are not just rituals on a Church calendar. They are invitations to encounter the Lord Jesus Christ, and then offer Him to a world waiting to be born anew. On this Feast of ... continue reading
---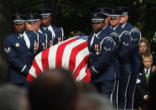 By Deacon Keith Fournier
I live in Chesapeake, a wonderful city in Southeastern Virginia where there are many members of the military. The parish I serve is an example of this. Every day, I witness the many sacrifices which military families make for our Nation. On this Memorial Day, I ... continue reading
---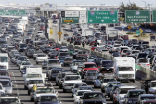 By Marshall Connolly (CALIFORNIA NETWORK)
We have money for perpetual war and can afford generous foreign aid, tax subsidies and cuts for the wealthy, but we cannot find the money to fix a pothole or repair a collapsing bridge. This is the sorry state of affairs U.S. infrastructure is in as we let the nation ... continue reading
---

By Kenya Sinclair (CALIFORNIA NETWORK)
Protesters at Republican presidential candidate Donald Trump's New Mexico rally erupted in violent acts including the attempted stoning of police, glass bottles thrown at mounted units and their horses, burning shirts and more. LOS ANGELES, CA (Catholic Online) - ... continue reading
---

By Kenya Sinclair (CALIFORNIA NETWORK)
Illegal aliens continue to surge into the United States from the Southwest U.S. border, leading the U.S. Customs and Border Protection (CBP) units to announce record-breaking apprehensions in April, 2016. LOS ANGELES, CA (Catholic Online) - According to the U.S. ... continue reading
---

By Marshall Connolly (CALIFORNIA NETWORK)
The arresting officer in the Freddie Gray case, Edward Nero, has been declared "not guilty" by the judge in his criminal trial. Now, the community waits to see if violence will erupt or if the streets will remain quiet. LOS ANGELES, CA (California Network) - Officer ... continue reading
---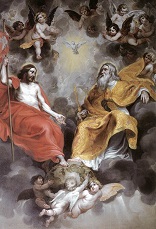 By Deacon Keith Fournier
'The mystery of the Most Holy Trinity is the central mystery of Christian faith and life. It is the mystery of God in himself. It is therefore the source of all the other mysteries of faith, the light that enlightens them. It is the most fundamental and essential ... continue reading
---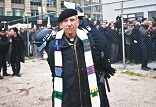 By Fr Frank Pavone
Father Berrigan was a radical figure who sent a total of almost seven years in prison. What many don't realize though is that his activism extended beyond the anti-war movement and into the anti-abortion movement. Believing in what he called a consistent ... continue reading
---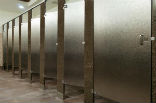 By David Drudge (CALIFORNIA NETWORK)
Under a new law, businesses in New York will be fined if they don't use a person's preferred pronoun when referring to them. This especially becomes a problem when it is understood there are at least 58 possible pronouns with at least five grammatical variations ... continue reading
---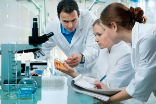 By Marshall Connolly (CALIFORNIA NETWORK)
The Federal Government has discovered the grocery list technology. This unlock apparently occurred recently as the Department of Agriculture sent encouraging, rapid-fire tweets to the public about how to use this remarkable new advancement. LOS ANGELES, CA (California ... continue reading
---
All U.S. News