Doug Kmiec Writes President Obama: 'Friendship Will Not Permit Me to Disregard Duty to Faith and Country'
---
Catholics are called to form their consciences in accordance with what is true and then to act morally, that is to act in accordance with that truth.
Doug Kmiec convinced many Catholics to elect President Barack Obama and received an ambassadorship to Malta. He also became a lightning rod in the Catholic community and beyond. I have not heard from him since he resigned his ambassadorship. That is until last weekend. His letter to the President is worthy of note.
Doug Kmiec
P>WASHINGTON,DC (Catholic Online) - During the last US Presidential campaign, one name stood out among those Catholics who supported the candidacy of then Senator, now President, Barack Obama; Doug Kmiec.
A constitutional lawyer, Doug was known as a defender of the fundamental Human Right to Life. A former Dean of Catholic University's Law School, Doug was also heralded as a defender of the first freedom of religious freedom. He went on to hold the prestigious Caruso Family Chair in Human Rights at Pepperdine University.  
Yet, that same Doug Kmiec became an outspoken supporter of the candidacy of Barack Obama. He did much more; he became the leading "apologist" of sorts, attempting to convince other Catholics to support the candidate. He did so in the face of candidate Obama's expressed opposition to defending the Rights of our first neighbors in the womb.
Doug wrote a book entitled "Can a Catholic Support Him?"  In the afterward of the book he wrote: "Barack Obama has my vote. Your only duty is to cast your own in good conscience. As a Catholic and as an American, you may do so in perfect freedom. Don't let anyone tell you otherwise".
Make no mistake; that was a moral claim. It used phrases like "good conscience" and "perfect freedom", which speak to the morality of human action and the acting person. However, consciences are "good" when they are properly formed in the truth which then leads the person to do what is good. Freedom "perfects" a human person only when it is exercised in accordance with the truth and furthers what is truly good.
Doug and I jousted over his decision and the rationale he used. In one of our long series of back and forth articles and correspondence, he expressed irritation with my efforts with this comment, "To just engage in systematic theology or philosophic discourse loses sight of the unborn children, we might actually - right now, this day -- save by improving the life circumstance of expectant mothers."
It seemed a bit odd to me. After all, Doug was presented by the supporters of Barrack Obama, precisely to try to make a theological, philosophical and allegedly "moral" argument for voting for Obama. Doug was the intelligent "Catholic scholar" they hoped would help them to win more Catholics to the Obama candidacy.
They had a serious "Catholic problem" because their candidate has absolutely promised to sign the so called "Freedom of Choice Act" (FOCA) into law as soon as he was elected. Doug attempted in that book to make a "moral" analysis. Namely, how one could determine whether an action, in this instance, voting, is moral when the end result will be to entrench "legal" abortion in American law and make all efforts to limit it even more difficult.
He made a great deal of asserting that in voting for a candidate who supported an intrinsic evil (in that instance abortion) he did not "intend" to support that position. So, the real question became whether an intention can change the morality of an act?
Doug argued the concept of proportionality. However, the concept of proportionality he thought he was articulating was more akin to the error of "proportionalism". The Catholic Catechism puts the issue quite clearly, "There are certain kinds of behavior that are always wrong to choose, because choosing them involves a disorder of the will".
Our particular "intentions" must be in accord with reason. Reason itself rightly understood must be in accord with the good. St Paul addressed the early Christians in Rome concerning the implications of misusing the concept of intention in the process of making moral choices. He cautioned them about an errant approach which seeks to argue that evil may be done as long as there is a good intention. "There are those who say: And why not do evil that good may come? Their condemnation is just' (Rom 3:8)
Catholics are called to form their consciences in accordance with what is true and then to act morally, that is to act in accordance with that truth. This is what true freedom is all about.Freedom has consequences. Our choices not only change the world around us, but they make us to be the kinds of persons we become. The very capacity to make choices is what makes us truly human. What we choose either humanizes us further or leads us into slavery.
Our capacity to choose reflects the "Imago Dei", the Image of God, present within every human person. As the Fathers of the Second Vatican Council wrote in their document on the Mission of the Church in the Modern World, "Authentic freedom is an outstanding manifestation of the divine image within man." (Gaudium et Spes, "Joy and Hope", Par. 17)
Shortly after Joseph Cardinal Ratzinger was installed as Pope Benedict XVI, he addressed an assembly of families and coined a phrase that was heard around the world, "anarchic freedom": "Today's various forms of dissolution of marriage, free unions, trial marriages as well as the pseudo-matrimonies between people of the same sex are instead expressions of anarchic freedom which falsely tries to pass itself off as the true liberation of man."
In his warning about "anarchic freedom" Pope Benedict echoed what Blessed John Paul II referred to as a "counterfeit" notion of freedom as a right to do whatever once chooses. This can lead to something John Paul warned of in his encyclical letter "The Gospel of Life", the "death of true freedom"
In "Introduction to Christianity", Joseph Cardinal Ratzinger wrote: "One could very well describe Christianity as a philosophy of freedom." The men and women of this age are asking the fundamental questions men and women of every age have asked. They hunger for truth and they yearn to be truly free. They will never be really free without God who is the source, author and way to true freedom.
When freedom is authentic in its exercise it leads men, women and Nations to true liberation because it connects them with the good and thereby makes them more fully human. However, our age has become intoxicated on the wine of a false notion of freedom as a raw power over others who are weaker and a "right" to do whatever one wills. Pope Benedict once opined concerning legal abortion and creeping euthanasia: "The freedom to kill is not true freedom, but a tyranny that reduces the human being to slavery."
By calling what is always wrong a "right", contemporary men and women are becoming imprisoned by the lies and empty promise of "anarchic freedom." To this age the Catholic Church proclaims the unchangeable truth that some "choices" are always and everywhere wrong. Choosing them does not make one free, rather it erodes freedom. The Catechism of the Catholic Church reminds us that: "Mortal sin is a radical possibility of human freedom, as is love itself." (CCC, 1861.)
Doug Kmiec succeeded in convincing many Catholics to elect President Barack Obama. After the election he received an appointment to an ambassadorship to Malta. He also became a lightning rod in the Catholic community - and way beyond. 
I tried to stay in touch with Doug. He is a friend, even if he was wrong. I pray for him. I agreed with his detractors, Doug made a truly incorrect moral analysis. It was compounded by writing a book which misstated the process of how one makes a moral analysis as a faithful Catholic. My articles on Catholic Online addressed my disagreements with Doug on many of the issues he raised.
I also followed his rather odd foray into other moral quandaries raised by the Obama Administration, such as the President's failure to defend true Marriage and the family and society founded upon it. I watched as Doug even tried to make sense of the President's horrid record concerning religious freedom.
I followed the news concerning Doug's resignation from his ambassadorship and the speculation it promoted. I followed the tragic news of his involvement in an auto accident, his return to Pepperdine and his continued efforts to defend the current Administration. I also prayed for him and his family. However, I have not heard from him.
That is until last weekend. I received this short note from Doug and the letter which accompanied it, which he recently sent to President Barack Obama. I obtained his permission to publish the note and the letter:
*****
Deacon,
I hope you are well. Perhaps this may be of interest.
Doug
The Feast of St. Cornelius
Mr. President Obama,
Thank you for your prayer breakfast remarks this morning.  You have always impressed me as a person of sincerity in recognizing the interrelationship between the success of our country and our reliance upon God, informed by the greatest possible freedom for each person to practice their faith and come to understand God in different ways. 
In deciding against a reasonable accommodation of Catholic concerns in the implementation of the health care program, you lost sight of your own beliefs.  For this reason, your words this morning touched neither soul nor heart in the room. 
We still want you to succeed Mr. President and we are admiring of many things you have accomplished.  I, for one, would like to extend your opportunity to address significant inequalities and divisions that unnecessarily exist in our country and the larger world.  
 
Yet, this matter goes to the heart of who we are as a people.  The polite, but tepid applause this morning was a sign of concern that you have lost your way on this most essential topic.  You have already lost the votes of many individuals who stood as people of independent mind against those who sought to defeat your efforts to promote the common good.
Where is the common good, Sir, in not making room for the great Catholic traditions of education, health care, and meeting the needs of the least among us?   Mr. President, I asked you some months ago to explain why you remained silent when our international inter-faith efforts were wrongly assailed.  You did not respond. 
Today, Sir, I ask you no longer as an Ambassador, but simply as a friend, why put the cold calculus of politics above faith and freedom?  Please respond, for friendship will not permit me to disregard duty to faith and country.  The Barack Obama I knew would never have asked me to make that choice.
In prayer and audacious hope that we may hear further from you on this,
Douglas Kmiec
Malibu, California
---
Copyright 2017 - Distributed by THE CALIFORNIA NETWORK
Pope Francis Prayer Intentions for OCTOBER 2017
Workers and the Unemployed.
That all workers may receive respect and protection of their rights, and that the unemployed may receive the opportunity to contribute to the common good.
---
---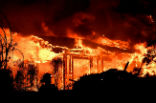 With more than 30 deaths caused by the various wildfires devouring swaths of California, Pope Francis on Friday sent a message voicing his ... continue reading
---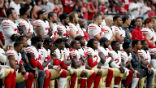 NFL Commissioner Roger Goodell has asked league owners to have their players stand for the national anthem. The lamented in a letter to all ... continue reading
---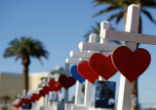 "It's the worst mass shooting in modern American history." The above opening sentence is the exact lead sentence I used in a column last ... continue reading
---
It's well-known that in ancient Rome hundreds of thousands of people would pile into the stacked layers of stone seating in the Colosseum ... continue reading
---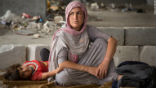 A Yazidi survivor of the ISIS genocide urged members of Congress on Tuesday to help recover young girls and boys who were enslaved and sold ... continue reading
---