A beheading video so gruesome you won't be able to watch it. (WARNING, GRAPHIC RAW FOOTAGE)
---
By Catholic Online (NEWS CONSORTIUM)
8/22/2014 (3 years ago)
Catholic Online (www.catholic.org)
Where's the condemnation from the other Islamic countries? Where's the media coverage?
The Islamic State in Syria has filmed a beheading video so gruesome that you won't likely be able to watch the entire thing. The video shows an alleged Islamic State execution that took place on August 14.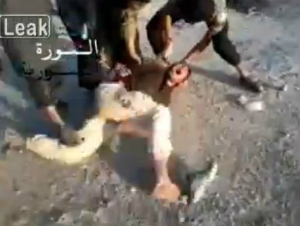 A victim struggles against his killers, but the effort is useless.Today Syria and Iraq, tomorrow the world?
LOS ANGELES, CA (Catholic Online) - If you click the link below, you will be redirected to another site where you may view what we feel is the most gruesome video of an Islamic State execution yet. In the video, likely shot with a cell phone or small camera, four men are beheaded.
What makes the video so nauseating to watch is the constant motion of the camera, the laughs and cheers of the terrorists, and the struggles of the four men as they face and suffer their execution. The first victim struggles, kicking his legs in a futile effort to escape the sawing blade.
Help us save Christians from this fate.
Another man is seen pleading, protesting with his soon-to-be killers. All the while, chants of "Allah ackbar!" and jeers go up from the men who are clearly excited at their work. After the first man is beheaded, the killers display his head for the next in line to see up close. It is as cruel and savage as it gets.
We have received many emails asking Catholic Online, why is it that we show these videos and images? The reason is that the world deserves to know-indeed it must come to know, what this kind of Islam is like. This is what these people threaten to do to Americans and will do as soon as they are given the chance.
These evil, vile men represent an existential threat to all civilization, progress, and humanity that exists in the world. They are evil distilled into its purest form and embodied into men.
We have nothing more to say.
You need to know what is happening. The entire world needs to know.
CLICK HERE TO SEE THE VIDEO. WARNING, THE FOOTAGE IS EXTREMELY GRAPHIC.
NOTE: It is becoming apparent that an active campaign of censorship is spreading across the internet in a bid to restrict and stifle these videos and other sources of information. Twitter, YouTube, and Live Leak may be participating in restricting viewing of these videos and images by various means. We feel this only stifles the truth at the expense of the world that remains uninformed about what is happening.
This is a censorship issue, and if they can censor this, what next? Will they soon censor, Jesus, Mary, apparitions, the pope? 
Please view this video with discretion, and share it with mature audiences who you agree need to know the truth of what is happening in Iraq and Syria and what's in store for the world.
Act now to help us resist this threat.
---
Copyright 2017 - Distributed by THE CALIFORNIA NETWORK
Pope Francis Prayer Intentions for SEPTEMBER 2017
Parishes.
That our parishes, animated by a missionary spirit, may be places where faith is communicated and charity is seen.
---
---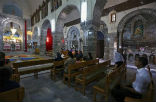 Following the liberation of Mosul, Iraq, from the hands of the Islamic State, Christians are cautiously returning to the city. And as they ... continue reading
---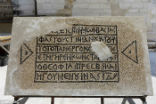 Workers installing communication cables in Jerusalem's Old City have unearthed a Byzantine Christian mosaic inscribed with honors to ... continue reading
---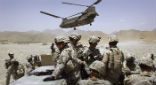 President Trump has announced a new strategy for the U.S. in Afghanistan that involves a significant investment in winning the conflict ... continue reading
---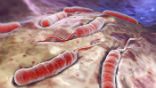 A cholera outbreak in Yemen has now infected over half-a-million people, the latest terrible byproduct of a raging civil war that is ... continue reading
---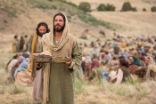 Archaeologists think they have found the lost city of Bethsaida, which was once home to the apostles Peter, Andrew, and Philip. LOS ... continue reading
---