By Catholic Online (NEWS CONSORTIUM)
7/29/2014 (2 years ago)
Catholic Online (www.catholic.org)
Confusion over conclusion resolved as Eid al-Fitr festival is observed
The holy month of Ramadan ended this year as Muslims worldwide celebrated with prayer and food during the Eid al-Fitr festival this past Monday. The end of Ramadan 2014, the Islamic holy month of fasting, lasted for three days. The event marked the anniversary of the Quran being revealed to the Prophet Muhammad.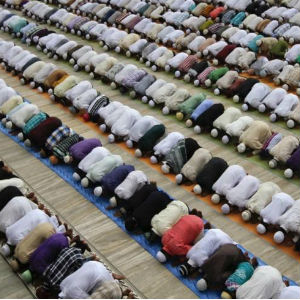 Ramadan is an annual celebration held during the ninth month of the 12-month Islamic calendar, starting after the sighting of the new moon.
LOS ANGELES, CA (Catholic Online) - There was some confusion this year as to when Eid would be celebrated. Both the Saudi Press Agency and the Fiqh Council of North America declared Monday, July 28, as the end of Ramadan.

Sometimes abbreviated as "Eid" or "Eid Mubarak," marks the end of the month-long daytime fasting during Ramadan, which began on June 28 this year. Eid al Fitr begins after the new crescent moon appears and falls on the first day of Shawwal, the tenth month in the Islamic lunar calendar.

SAVE Iraqi Christians from Genocide --

Many join in Islamic prayer, known as salat while saying "Allahu Akbar," or "God is great," and feasting.

Ramadan is an annual celebration held during the ninth month of the 12-month Islamic calendar, starting after the sighting of the new moon.

The holy month for 2014 began on June 28 at sunset, or "rukyah," when the moon was spotted. The celebration lasts for 29 or 30 days until the next new moon appears, which happened this past Monday. The month of fasting is celebrated by more than 1.5 billion Muslims around the world, including in the U.S., where there are nearly 2.6 million Muslims.

Focus during Ramadan is on spirituality, prayer and withholding any acts of violence during the fast. Many Muslims around the world are expected to participate, with the exception of the elderly, sick and pregnant. Muslims at this time wish each other "Ramadan Kareem" or "Ramadan Mubarak."

For the end of Ramadan, Muslims celebrate Ed al-Fitr, Arabic for "breaking the fast." Muslim families will exchange gives, sit down for meals and pray together for three days.

Traditional greetings during Eid al-Fitr are "Eid Mubarak," which means "Blessed Eid," and "Eid Said," meaning "Happy Eid." Muslims also donate food, called "Zakat al-Fitr" or "charity of breaking the fast," so that the poor can also celebrate the holiday.

Muslims are also expected to refrain from food and drink and abstain from smoking and sex from dawn to dusk as one of the five pillars of Islam. The breaking of the fast, or iftaar, begins at dusk by eating dates. 
---
Copyright 2017 - Distributed by THE CALIFORNIA NETWORK
Pope Francis Prayer Intentions for DECEMBER 2016
Universal:
End to Child-Soldiers: That the scandal of child-soldiers may be eliminated the world over.
Evangelization:
Europe: That the peoples of Europe may rediscover the beauty, goodness, and truth of the Gospel which gives joy and hope to life.
---
---
---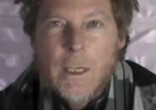 By Kenya Sinclair (CALIFORNIA NETWORK)
A heartbreaking video was released on YouTube, revealing two hostages' desperation to escape their fates. LOS ANGELES, CA (Catholic Online) - "My name is Timothy John Weekes. My father's name is Mervin Dawson Weekes. My mother's name is Mary Jane Weekes. I am a teacher ... continue reading
---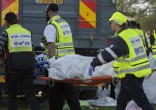 By Kenya Sinclair (CALIFORNIA NETWORK)
An East Jerusalem terrorist attempted to recreate the Christmas Market Massacre by attacking a bus of soldiers with a truck. LOS ANGELES, CA (Catholic Online) - According to the Times of Israel, several young soldiers were standing beside a bus at a popular tourist ... continue reading
---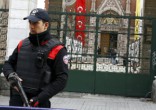 By Kenya Sinclair (CALIFORNIA NETWORK)
Bishop Ruben Tierrablanca Gonzalez, an apostolic vicar of Istanbul, shared the fear rippling among Turkey's Catholics. LOS ANGELES, CA (Catholic Online) - Ongoing attacks aimed at churches in Turkey have led to an increase in government protection, but after several ... continue reading
---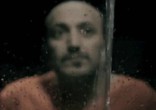 By Monique Crawford (CALIFORNIA NETWORK)
In their latest desperate attempt to strike fear into their enemies, ISIS released a propaganda film featuring new tortures. LOS ANGELES, CA (Catholic Online) - The disgusting video, titled "The Convoy of Light," was released by the terrorist group an a desperate ... continue reading
---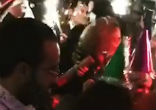 By Abigail James (CALIFORNIA NETWORK)
A gunman opened fire on an Istanbul nightclub holding 600 innocent people early New Year's day. LOS ANGELES, CA (Catholic Online) - One-hundred-and-eighty bullets rained out of the gunman's AK-47 in just under seven minutes. Thirty-nine people were murdered, and 70 ... continue reading
---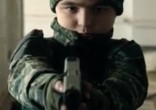 By Kenya Sinclair (CALIFORNIA NETWORK)
In a disgusting and heartbreaking new video titled "My Father Told Me," boys brainwashed then trained by the terrorist group ISIS are seen hunting down and killing bound prisoners. LOS ANGELES, CA (Catholic Online) - The gruesome 34-minute video reveals life as a Cub ... continue reading
---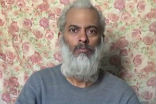 By Marshall Connolly, (California Network)
A video featuring Fr. Tom Uzhunnalil has been released following Christmas, and in it the priest appeals directly to Pope Francis for his life. Have we forgotten about Fr. Tom? LOS ANGELES, CA (California Network) -- A video with Fr. Tom Uzhunnalil has been released by ... continue reading
---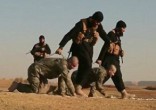 By Kenya Sinclair (CALIFORNIA NETWORK)
In a disgusting video titled "The Cross Shield," two Turkish Army soldiers are treated like animals before their brutal murders. LOS ANGELES, CA (Catholic Online) - <i>Editor's Note: The contents of the following link are of a graphic nature. Please click ... continue reading
---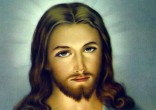 By Kenya Sinclair (CALIFORNIA NETWORK)
God is all-powerful, all-knowing and all-encompassing, so when Muslim refugees began to experience visitations from Christ, it came as no surprise that they were forever changed. LOS ANGELES, CA (Catholic Online) - Nizar Shaheen, the host of Light for the Nations - a ... continue reading
---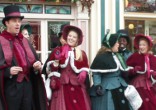 By Kenya Sinclair (CALIFORNIA NETWORK)
St. Nicholas spread good will and surprise gifts of food, gold and kind gestures in what is now known as Turkey - so why is one school banning him from the premises? LOS ANGELES, CA (Catholic Online) - An email was sent to dozens of high school teachers at Istanbul ... continue reading
---
All Middle East News