By Catholic Online (NEWS CONSORTIUM)
7/31/2014 (2 years ago)
Catholic Online (www.catholic.org)
Islamic Caliphate terrorists record their latest massacre, set it to music.
The Islamic Caliphate terrorists continue to produce and disseminate videos of their brutal executions. In their most recent release, they celebrate the arrival of Eid, the end of Ramadan, by rounding up and executing hundreds of young men, setting the macabre events to music like a pop video.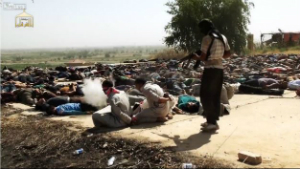 This video capture shows the moment an ISIS terrorist finishes the last man our of what appears to be hundreds systematically killed near Tikrit. Christians are next and may already be included in this number.
LOS ANGELES, CA (Catholic Online) - Set to music which features chanting in Arabic, a new video shows Islamic Caliphate terrorists herding young men, and possibly children into the back of trucks, driving them to killing fields, and shooting them en masse.

The regime shows every indication of glorifying killing in its bloodlust. In scene after scene, frightened and distressed young men are surrounded by armed Islamic Caliphate terrorists who beat and herd the men as though they were animals.

ACT NOW TO HELP US! Donations are being sent to Catholic aid organizations operating in the region.

Pop, pop, the men are shot one-by-one with pistols or with AK-47s. Their bodies are left to litter the fields. Their killers show no hesitation or reservation about what they are doing. They are killing in cold blood.

The latest video was believed to be filmed near the city of Tikrit, the place where Saddam Hussein was born.

It is speculated that the victims are former Iraqi army soldiers and Shiites who have allegedly rejected Islamic authority, according to the terrorists. The victims all appear to be young men, possibly boys in a few cases.

The Islamic Caliphate has been shockingly indiscriminate in its killing, and has slaughtered a great number of people, including children. Children are usually killed as a warning to others. Recently, images of children beheaded by the Islamic Caliphate have surfaced. Some of those children belonged to Christian families whom the Islamic Caliphate wants to force into conversion.

In fact, Islamic Caliphate officials have warned Christians that they are next, likely as soon as they mop up former Iraqi army soldiers and others they think threaten their cause. Christians have already been displaced from their homes, and some may have already been "put to the sword."

It has now been over a week since Christians were warned to convert to Islam under threat of death. Most chose instead to flee and several hundred families have managed to make the dangerous trek on foot to refugee camps in Kurdish controlled territory.

However, the majority of the region's 200,000 Christians, a community that has been in the region for nearly 2,000 years, are largely unaccounted for. These people are either huddled in their homes, which have been marked by Islamic Caliphate fighters as Christian, or they are attempting to cross the desert without food, water or shelter, hoping to flee to a refugee camp in a protected area.

View the execution video via Live Leak here. WARNING, GRAPHIC CONTENT.

This morning, hundreds of Christians protested at the UN compound in Ibril, demanding the world pay attention to what is happening and take action. Yet, the world continues to remain silent, no world leader is speaking out about the issue, no intervention is planned. All that is being done is the accommodation in camps for the swelling tide of Christians who have been forced to leave everything behind.

Nobody can explain why the world remains silent in the face of the greatest evil witnessed in possibly decades.

The world remains silent, will you?


Will we wait any longer? The way to fight back is to share this information with everyone and give to support those who are fleeing. Let the world know, you will not tolerate genocide. It's time to WAKE UP AND ACT!
---
Copyright 2017 - Distributed by THE CALIFORNIA NETWORK
Pope Francis Prayer Intentions for DECEMBER 2016
Universal:
End to Child-Soldiers: That the scandal of child-soldiers may be eliminated the world over.
Evangelization:
Europe: That the peoples of Europe may rediscover the beauty, goodness, and truth of the Gospel which gives joy and hope to life.
---
---
---

By Marshall Connolly (CALIFORNIA NETWORK)
Would you spit on the cross if a weapon were held to your head? This was the choice offered to one Iraqi woman threatened by ISIS terrorists. LOS ANGELES, CA (California Network) - As more territory is reclaimed from ISIS hands, stories of their atrocities are ... continue reading
---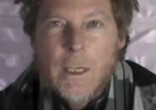 By Kenya Sinclair (CALIFORNIA NETWORK)
A heartbreaking video was released on YouTube, revealing two hostages' desperation to escape their fates. LOS ANGELES, CA (Catholic Online) - "My name is Timothy John Weekes. My father's name is Mervin Dawson Weekes. My mother's name is Mary Jane Weekes. I am a teacher ... continue reading
---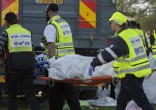 By Kenya Sinclair (CALIFORNIA NETWORK)
An East Jerusalem terrorist attempted to recreate the Christmas Market Massacre by attacking a bus of soldiers with a truck. LOS ANGELES, CA (Catholic Online) - According to the Times of Israel, several young soldiers were standing beside a bus at a popular tourist ... continue reading
---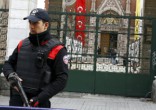 By Kenya Sinclair (CALIFORNIA NETWORK)
Bishop Ruben Tierrablanca Gonzalez, an apostolic vicar of Istanbul, shared the fear rippling among Turkey's Catholics. LOS ANGELES, CA (Catholic Online) - Ongoing attacks aimed at churches in Turkey have led to an increase in government protection, but after several ... continue reading
---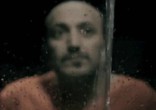 By Monique Crawford (CALIFORNIA NETWORK)
In their latest desperate attempt to strike fear into their enemies, ISIS released a propaganda film featuring new tortures. LOS ANGELES, CA (Catholic Online) - The disgusting video, titled "The Convoy of Light," was released by the terrorist group an a desperate ... continue reading
---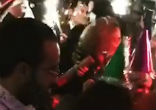 By Abigail James (CALIFORNIA NETWORK)
A gunman opened fire on an Istanbul nightclub holding 600 innocent people early New Year's day. LOS ANGELES, CA (Catholic Online) - One-hundred-and-eighty bullets rained out of the gunman's AK-47 in just under seven minutes. Thirty-nine people were murdered, and 70 ... continue reading
---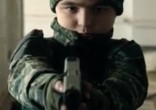 By Kenya Sinclair (CALIFORNIA NETWORK)
In a disgusting and heartbreaking new video titled "My Father Told Me," boys brainwashed then trained by the terrorist group ISIS are seen hunting down and killing bound prisoners. LOS ANGELES, CA (Catholic Online) - The gruesome 34-minute video reveals life as a Cub ... continue reading
---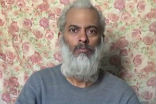 By Marshall Connolly, (California Network)
A video featuring Fr. Tom Uzhunnalil has been released following Christmas, and in it the priest appeals directly to Pope Francis for his life. Have we forgotten about Fr. Tom? LOS ANGELES, CA (California Network) -- A video with Fr. Tom Uzhunnalil has been released by ... continue reading
---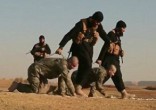 By Kenya Sinclair (CALIFORNIA NETWORK)
In a disgusting video titled "The Cross Shield," two Turkish Army soldiers are treated like animals before their brutal murders. LOS ANGELES, CA (Catholic Online) - <i>Editor's Note: The contents of the following link are of a graphic nature. Please click ... continue reading
---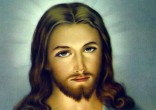 By Kenya Sinclair (CALIFORNIA NETWORK)
God is all-powerful, all-knowing and all-encompassing, so when Muslim refugees began to experience visitations from Christ, it came as no surprise that they were forever changed. LOS ANGELES, CA (Catholic Online) - Nizar Shaheen, the host of Light for the Nations - a ... continue reading
---
All Middle East News