The Muslim people have good reason to be angry, but their anger needs to be directed at the true cause of their suffering: the failure of political and religious leadership and complacency
Although many Muslims do not approve of the violence which has now spread to more than 20 countries since the embassy attacks in Egypt and Libya that left four Americans dead, explosive pressures are clearly building in the Muslim world. This dangerous reality compels us to ask, how can we explain such a "spontaneous" eruption of violence against America over an obscure, 14-minute movie trailer?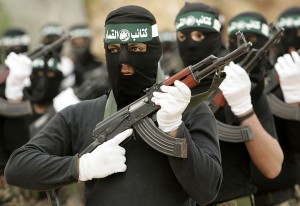 KNOXVILLE, TN (Catholic Online) - Although many Muslims do not approve of the violence which has now spread to more than 20 countries since the embassy attacks in Egypt and Libya that left four Americans dead, explosive pressures are clearly building in the Muslim world. This dangerous reality compels us to ask, how can we explain such a "spontaneous" eruption of violence against America over an obscure, 14-minute movie trailer?

First of all, the video is said to be critical of Muhammad and Islam; however, it appears highly dubious that this present round of violence is spontaneous or about a video. After all, the violence broke out on the 11th anniversary of 9-11, about six weeks after the video was posted on You Tube. Yet, Muslim leaders around the world are blaming America and the video. Some of the leaders speaking out publicly are Egypt's Muslim Brotherhood, the Taliban in Afghanistan, Hezbollah in Lebanon, and the governments of Iran and Pakistan.

For the most part, their comments are very similar. For instance, they blame the United States for the violence because the video was made by a small group of American citizens. Muslim leaders say the video is inhuman and abominable and provokes hatred and hurts the feelings of their people. Now, some want the United States to criminalize criticism against Islam.

The Iranian-backed terrorist group Hezbollah, which has no regard for people's feelings or rights, says, "This immoral action [the making of the video] represents the highest degree of aggression against the sublime human right of respecting beliefs, sanctities, and feelings."

In addition, Egypt has officially charged seven Americans involved in the video with insulting the Islamic religion; Iran has vowed to track down the Americans responsible for making the video; and the Taliban has called for Muslims to kill Americans.

Interestingly, it is not uncommon in some of these same countries to find hatred toward Christianity, Judaism and America openly expressed in their newspapers, television programming and school books. There is also the government sanctioned discrimination and persecution of non-Muslims; the burning of Christian churches, homes and businesses; the kidnapping of Christian girls; and the killing of Christians for their faith.

Those who are interested in a more detailed account of the responses coming out of the Muslim world might want to read an article by Robert Spencer posted on Jihad Watch, "Muslim Brotherhood: 'Hurting the feelings of one and a half billion Muslims cannot be tolerated, and the people's anger and fury for their faith is invariably predictable, often unstoppable.'"
 
I do not know if the information in this video is accurate, or if it is a falsified, hateful attack against Islam. I do know that Islam is one of the major religions of the world, but there is clearly some sort of disconnect here, which brings me back to my original question: How can we explain such an eruption of violence in the Muslim world against America over this obscure movie trailer?

While there is no single explanation, Robert R. Reilly's book, The Closing of the Muslim Mind, offers us a likely explanation for this explosion of violence and hypocritical double talk coming out of the Muslim world. In it he analyzes the rejection of reason and truth within the Muslim world and its relationship to violence, which he traces back to early Islam.

Reilly tells us that there were two competing schools of thought in early Islam, Mutazilitism and Ash'aritism. The Mutazilites engaged in philosophical inquiry. In other words, they used reason to understand their faith and relate it to their experience of the world. However, the Ash'arites won out. Apparently their views best served the interests of the caliph, who did not want his authority or his methods questioned. The Ash'arites rejected reason and the use of philosophy.

The main reason for the rejection had to do with their beliefs about God and reality. For instance, the Ash'arites believed that the oneness of God means that only God exists and everything else is an illusion. They also believed that God is absolute and unlimited pure will and power. Thus, they assumed that all events are caused directly by God and that there are no natural or secondary causes. Consequently, Reilly says the idea of "cause and effect" does not exist in the Muslim mind. They do not see an inner logic to things. Everything is uncertain, unknowable and incomprehensible.

It should not surprise us, then, that Muslim scholars lost interest in philosophy, and it died out, as did the Greek influence on their culture. It also became dangerous to do philosophy. Furthermore, critical thinking was not taught, and education was reduced to rote learning. As a result, Reilly says that the Muslim mindset became "insular, regressive and unreceptive to new ideas." Without a foundation of fixed knowledge, he says, there is only opinion and sophistry, which promotes irrational behavior and forces people to live in a world where myth and fantasy seem real.

We can see an indication of such behavior in the way the press operates and reports news. In Muslim countries, Reilly says, news is generally rife with conspiracy theories and fantastic accounts of natural events. It does not mention causal relationships or have continuity, and there is little effort to place events and facts in a meaningful context. Rather, the news tends toward narration and description. It focuses on the partial, successive, isolated, immediate events and facts. Therefore, the news is generally weak in investigation and analysis, often distorted and without depth.

Reilly also explains that Muslims have been known not to purchase car insurance or get polio vaccinations because they believed doing so would amount to acts of presumption against Allah's will. In another example, Dr. Pervez Hoodbhoy, a Pakistani physicist and university professor, says it is not Islamic to say that combining two hydrogen atoms with one oxygen atom makes water. Proper Islamic phraseology requires that you say water is created by the will of Allah when you bring these elements together. The point is that secondary causes and the principle of causality are not accepted by the Muslim mind. 

As you can imagine, science and scholarship have not thrived in this environment. Reilly tells us that there has not been a major discovery in the Muslim world for over seven centuries. On average, there are only 8.5/1000 scientists in Muslim countries. The average is 40.7/1000 in non-Muslim countries. During the past 1000 years, approximately 10,000 books have been translated by the Arab world, while Spain approximates this many translations in only one year. Not surprisingly, the Arab world is near the bottom of the scale in all areas of development such as health, education, GDP, and productivity.

Such thinking also has political ramifications. Reilly says that reason is a prerequisite for democracy, and that constitutional government is based on metaphysical support of the natural law. But according to Muslim belief, there is no free will or freedom of conscience. Only God's will is free. Therefore, people's actions cannot be said to be autonomous or moral. It is not for the people to choose right or wrong, but to obey the will of Allah. As a consequence of these beliefs, the law has no foundation, the idea of individual rights is alien to Islamic reasoning and democracy is seen as an affront to Allah.

Reilly says that one of the greatest affronts or humiliations to Muslims is the decline of their status and power in the world. According to Muslim belief, Allah promised victory, and Muslims are obliged to gain power over other nations. Yet, after they failed to capture Vienna, Austria in the 16th and 17th centuries, halting their expansion into Western Europe, their status and power began to decline. Furthermore, in 1774 the Ottomans were forced to sign a treaty with Russia; there was also Napoleon's victory over the Egyptians in 1798; then there was the collapse of the Caliphate in Turkey in 1924 and the subsequent colonization of the Ottoman Empire by foreign powers.

As a result, some Muslims, like the Nazis before them, looked for an enemy to explain their declining status and power. This drive spurred the growth of radical fundamentalism and violence. Once the will and power gain primacy over reason, Reilly says, violence is the only path left open. So he sees the Islamic upsurge as a force not meant to solve problems but to intoxicate and incite those who can no longer abide by their failure to solve them. But he does not believe that the violence can be fully explained within Islam itself.

For this reason, he distinguishes Islam from "Islamism," which is a particular view of Islam. To comprehend Islamism, he tells us that it needs to be viewed in light of Nietzscheian philosophy and Marxism. Nietzsche believed in the primacy of will, and he said that force was the instrument of the will. Karl Marx said that "In order to change humanity, one must use force." Lenin said, "We must hate. Hatred is the basis of communism."

In conclusion, Reilly believes that Islamism (not Islam) is grounded in a spiritual pathology and has produced a dysfunctional culture. In general, he believes the primary reason Muslim countries are poor is because their culture is dysfunctional. Societies need people who can relate cause and effect. He says Islam needs a view that integrates it with the real world. It needs a philosophy detached from religion, but not in opposition to religion. The Koran has philosophical teaching in it, he says, but Islam needs a Saint Thomas Aquinas.

Based on Reilly's analysis, it would seem that the drive for status and power combined with a fantasy-world view and poisonous 20th century philosophies is the real cause for the violence we are witnessing today, not America or a video. But this statement is not meant to trivialize the problems and frustrations of the Muslim people, which are quite real.

The Muslim people have good reason to be angry, but their anger needs to be directed at the true cause of their suffering: the failure of political and religious leadership and complacency. If Muslims have the will to face the true cause of their problems, I am confident that a better life awaits them. If, on the other hand, they persist in the politics of anger, hatred and anti-reason, I expect it will lead to their ruin.

In the meantime, we need our leaders to do their job. Our federal government is responsible to protect its citizens from foreign enemies, without trampling on our rights in the process. If our current leaders cannot do the job, and do it properly, then Americans need to find leaders who can.

-----

Michael Terheyden was born into a Catholic family, but that is not why he is a Catholic. He is a Catholic because he believes that truth is real, that it is beautiful and good, and that the fullness of truth is in the Catholic Church. However, he knows that God's grace operating throughout his life is the main reason he is a Catholic. He is greatly blessed to share his faith and his life with his beautiful wife, Dorothy. They have four grown children and three grandchildren.
---
Copyright 2016 - Distributed by THE CALIFORNIA NETWORK
Pope Francis Prayer Intentions for May 2016
Universal:
Respect for Women: That in every country of the world, women may be honored and respected and that their essential contribution to society may be highly esteemed.
Evangelization:
Holy Rosary: That families, communities, and groups may pray the Holy Rosary for evangelization and peace.

By Kenya Sinclair (CALIFORNIA NETWORK)
Local and international ministers will join forces to lead teams of Christian youths across Israel to spread the Word of God and encounter Him in the Holy Land of Israel. LOS ANGELES, CA (Catholic Online) - According to the CBN News, the tour of Jerusalem, called ... continue reading
---

By Kenya Sinclair (CALIFORNIA NETWORK)
Egyptian authorities have arrested six men suspected to have participated in the mob and are currently looking for 12 more. LOS ANGELES, CA (Catholic Online) - President Abdel-Fattach el-sissi demands the culprits be held accountable and issued his military one month ... continue reading
---

By Kenya Sinclair (CALIFORNIA NETWORK)
Pakistan's Ministry of Foreign Affairs confirmed the death of Afghan Taliban leader Mullah Akhtar Mohammed Mansour by U.S. drone strike - but another leader has risen. LOS ANGELES, CA (Catholic Online) - Days after burying Mansour in an undisclosed location in ... continue reading
---

By Kenya Sinclair (CALIFORNIA NETWORK)
After a Tuesday vote, Iran's Assembly of Experts elected 89-year-old Ahmed Jannati as its next supreme leader.Jannati is famous for his extremely conservative views of Islam and is now in a position to choose Iran's next Supreme Leader. LOS ANGELES, CA (Catholic ... continue reading
---

By Kenya Sinclair (CALIFORNIA NETWORK)
It's a bad time to be an ISIS commander. In response to the continual failures on the battlefield, ISIS commanders are now being executed by being fed to aggressive dogs. LOS ANGELES, CA (Catholic Online) - A Kurdish commander spoke to the Iranian media outlet ... continue reading
---

By Kenya Sinclair (CALIFORNIA NETWORK)
ISIS followers have been urged to strike at Europe and the United States by a 31-minute speech Abu Mohamed al-Adnani posted online. LOS ANGELES, CA (Catholic Online) - In his speech, al-Adnani told his followers: "The tiniest action you do in the heart of their land is ... continue reading
---

By David Drudge (CALIFORNIA NETWORK)
A senior Iranian military adviser has said that Israel can be destroyed within eight minutes, if the order is given. The estimate is based on the amount of time it will take for a missile to reach Israel. LOS ANGELES, CA (California Network) - Ahmad Karimpour, an ... continue reading
---

By Kenya Sinclair (CALIFORNIA NETWORK)
An ISIS militant confined to a wheelchair has made headlines once again for executing an innocent. LOS ANGELES, CA (Catholic Online) - According to <a ... continue reading
---

By Kenya Sinclair (CALIFORNIA NETWORK)
In a newly released video, an ISIS militant, supporting himself on crutches, stood beside the remains of a destroyed Christian headstone. LOS ANGELES, CA (Catholic Online) - The video, shown on <a ... continue reading
---

By Kenya Sinclair (CALIFORNIA NETWORK)
The latest issue of Al-Qaeda's propaganda magazine 'Inspire' claims the assassination of several American business leaders can be of use in the Prophet's holy war. LOS ANGELES, CA (Catholic Online) - According to Daily Mail, a hit list was released for lone wolf jihads ... continue reading
---
All Middle East News