By Catholic Online (NEWS CONSORTIUM)
11/5/2012 (2 years ago)
Catholic Online (www.catholic.org)
Remains found with spikes through shoulders, heart and ankles
While purported "vampire skeletons" - the remains of those who were suspected of being the mythical night roaming blood suckers of yore during the Dark Ages, turn up regularly in Eastern Europe, they rarely appear in the United Kingdom. Archeologists have since found one in the ancient minster town of Southwell, Nottinghamshire, with metal spikes through its shoulders, heart and ankles.
In the 1950s the Hammer Horror films were popular and so people had seen Christopher Lee's "Dracula" so the discovery of the vampire skeleton in Southwell was significant.
LOS ANGELES, CA (Catholic Online) - Vampires today are the stuff of romantic fantasy, as witness the popularity of the "Twilight" book and movie series. This wasn't the case in the Middle Ages, where the creatures were genuinely feared among those in ancient villages.

Those in the Middle Ages took these phantoms very seriously, and took extreme measures against anyone suspected of being able to haunt them in the afterlife.

The discovery of a skeleton, dating from 550-700 A.D., are from a third grave unearthed in central Bulgaria linked to the ritual, which was also apparently practiced in Southwell, Nottinghamshire.

The recent find is termed a "deviant burial," where people considered the "dangerous dead," such as vampires, were interred to prevent them rising from their graves to plague the living.

Only a handful of such burials have been unearthed in the U.K. The skeleton was found by archaeologist Charles Daniels during the original investigation of the site in Church Street in the town 1959, which revealed Roman remains.

Beresford said when Daniels found the skeleton he -jokingly, checked for fangs.

"In the 1950s the Hammer Horror films were popular and so people had seen Christopher Lee's 'Dracula' so it would have been quite relevant," Beresford says.

"The classic portrayal of the dangerous dead (more commonly known today as a vampire) is an undead corpse arising from the grave and all the accounts from this period reflect this.

"Throughout the Anglo-Saxon period the punishment of being buried in water-logged ground, face down, decapitated, staked or otherwise was reserved for thieves, murderers or traitors or later for those deviants who did not conform to society's rules: adulterers, disrupters of the peace, the un-pious or oath breaker.

"Which of these the Southwell deviant was we will never know," Beresford says.

Beresford believes the remains may still be buried on the site where they originally lay, as Daniels was unable to remove the body from the ground.

"If you look at it in a spooky way you still have the potential for it to rise at some point."

.
---
Copywriter 2015 - Distributed by THE NEWS CONSORTIUM
Pope Francis Prayer Intentions for June 2015
Universal:
That immigrants and refugees may find welcome and respect in the countries to which they come.
Evangelization:
That the personal encounter with Jesus may arouse in many young people the desire to offer their own lives in priesthood or consecrated life.
---
---
---

By Talia Ramos (NEWS CONSORTIUM)
Critics are not happy with the Hungarian government's plan to construct a 13-foot high border fence to narrow down the influx of illegal migrants coming to their country. The planned border is being compared to the historically terrifying Auschwitz and Iron Curtain ... continue reading
---

By Abigail James (NEWS CONSORTIUM)
Three different terrorist attacks occurred in three different areas, leaving a bloody line of death across three continents. The recent and horrific attacks reawaken the fear that ISIS' influence knows no boundaries. LOS ANGELES, CA (Catholic Online) - The attacks took ... continue reading
---
By Linky C. (NEWS CONSORTIUM)
Denise Thiem, an American woman who quit her job to go around the world, disappeared while in a Catholic Pilgrimage in Astorga, Spain and has been missing for more than three months Thiem's family is continuously searching for answers from the Spanish authorities ... continue reading
---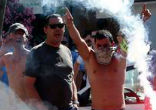 By Catholic Online (NEWS CONSORTIUM)
Denied their livelihood by the cyber-taxi service Uber, which pairs up paying passengers with unlicensed drivers, cab drivers overturned cars and blocked roads in Paris. The Uber service is already illegal in France, and the French government reiterated this ... continue reading
---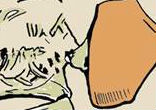 By Catholic Online (NEWS CONSORTIUM)
Modern man enjoys movies and TV shows involving the recently reanimated dead - "zombies," but in antiquity, the fear of the deceased suddenly coming back to life to wreak havoc with the living was at one time a real one. Skeletons have been unearthed and found ... continue reading
---

By Matt Waterson (NEWS CONSORTIUM)
The abundance of evidence that Russia is covertly and overtly assisting Ukrainian rebels in their fight against Kiev continues to grow, and now the commander of U.S. forces in Europe said that there is "clear and irrefutable evidence" that Russia is actively ... continue reading
---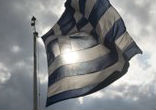 By Catholic Online (NEWS CONSORTIUM)
Expressing a mood of panic, and a resignation that no further help from Europe is forthcoming, Greeks withdrew over $1.1 billion dollars from their bank accounts last week. This pushes the beleaguered European nation closer towards a default. LOS ANGELES, CA ... continue reading
---
By Catholic Online (NEWS CONSORTIUM)
In the "forward-thinking" European nation of Belgium, it has been discovered that many doctors there - pun intended. - have been "jumping the gun." Raphael Cohen-Almagor, a professor of philosophy and ethics at the United Kingdom's Hull University, has ... continue reading
---
By Catholic Online (NEWS CONSORTIUM)
Pope Francis' long awaited environmental encyclical, entitled Laudato Si, on the care of our common home will be published this Thursday. The encyclical tackles issues such as climate change. It is expected to be met with controversy. LOS ANGELES, CA (Catholic ... continue reading
---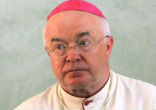 By Catholic Online (NEWS CONSORTIUM)
Pope's former ambassador to the Dominican Republic, Jozef Wesolowski will be tried at the Vatican on child sexual abuse charges beginning next month, the Vatican says. The 66-year-old Wesoloswki is the highest-ranking former Vatican official to be arrested for ... continue reading
---
All Europe News