La Corte Suprema de Australia dictaminó hoy que "la ley sobre el matrimonio no es válida para la formación o el reconocimiento del matrimonio para parejas del mismo sexo", vetando así la ley que desde octubre permitió el mal llamado "matrimonio" gay en Canberra, la capital federal del país.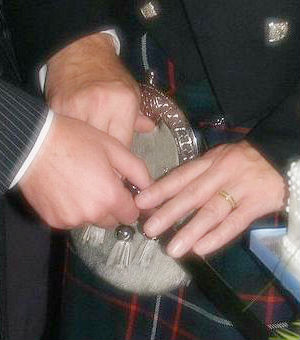 SIDNEY (ACI/EWTN Noticias) - En octubre de este ańo, la asamblea legislativa de Canberra autorizó el "matrimonio" homosexual en ese estado. La norma entró en vigor el 7 de diciembre.

La ley estatal fue denunciada ante la justicia australiana por el gobierno federal, argumentando que el matrimonio en el país es regido por la ley federal y no por la de los estados y territorios de Australia.

Si la Corte Suprema hubiera favorecido el "matrimonio" gay no solo habría validado las 27 uniones realizadas desde el sábado pasado, sino que habría abierto las puertas para que este se extienda en todo el país.

En la mayor parte de estados de Australia, se ha autorizado "uniones civiles" entre personas homosexuales, en algunos casos otorgando derechos similares a los del matrimonio, sin embargo el matrimonio, a nivel de todo el país, se mantiene definido como la unión entre un hombre y una mujer.

Ya en septiembre de 2012, el parlamento de Australia rechazó el "matrimonio" gay por una votación de 98 contra 42.

El Australian Christian Lobby, que defiende la familia natural, seńaló en un comunicado que "el matrimonio entre un hombre y una mujer es bueno para la sociedad y es beneficioso para los gobiernos mantenerlo en la legislación."

"Se trata de proveer un futuro para la siguiente generación, donde puedan ser criados por sus padres biológicos en lo posible", indicaron, ańadiendo que "es tiempo ahora de seguir adelante."




---
Copyright 2015 - Distributed by THE CALIFORNIA NETWORK
Pope Francis Prayer Intentions for April 2016
Universal:
Small Farmers: That small farmers may receive a just reward for their precious labor.
Evangelization:
African Christians: That Christians in Africa may give witness to love and faith in Jesus Christ amid political-religious conflicts.

By Kenya Sinclair (CALIFORNIA NETWORK)
China continues to test the limits of its DF-41 long-range intercontinental ballistic missile as tensions rise between the country and the U.S. over the South China Sea. LOS ANGELES, CA (Catholic Online) - According to The Free Beacon, Pentagon officials reported the ... continue reading
---

By Kenya Sinclair (CALIFORNIA NETWORK)
Following a 6.5 magnitude earthquake, nine have been reported dead and over 800 people suffered injuries - but God ensured the safety of one blessed little girl. LOS ANGELES, CA (Catholic Online) - According to NBC News, an 8-month-old girl was sleeping peacefully when ... continue reading
---

By Kenya Sinclair (CALIFORNIA NETWORK)
Nepal first recognized Christmas as a national holiday eight years ago, but the 2015 Christmas celebration will be its last. Nepali government officials announced Christmas is no longer recognized as a national holiday, prompting the Christian minority to rise together ... continue reading
---

By Kenya Sinclair (CALIFORNIA NETWORK)
China's government has destroyed over 1,500 crucifixes in Zhejiang province, China as part of a plan to eradicate the Christian communities. LOS ANGELES, CA (Catholic Online) - Christianity is spreading across China, leading the communist government to grow upset over ... continue reading
---

By Marshall Connolly (CALIFORNIA NETWORK)
A well-known ancient trade network may have stretched much father than previously believed according to new evidence discovered in Nepal. Chinese-made objects in a 1,600 year-old tomb suggests the Silk Road may have extended south into Nepal. LOS ANGELES, CA ... continue reading
---

By Matt Hadro (CNA/EWTN News)
Religious freedom advocates have condemned the Easter Sunday bombing in Pakistan that killed more than 70, while insisting upon reform within the country to prevent future such attacks. Lahore, Pakistan (CNA/EWTN News) - "We are horrified at this Easter attack, ... continue reading
---

By Monique Crawford (CALIFORNIA NETWORK)
The people of Mumbai are currently suffering the effects of smoke inhalation after an 18-story-high trash-filled landfill burst into flames. LOS ANGELES, CA (Catholic Online) - India's garbage crisis required 100 firemen, twelve fire engines and 8 tankers to ... continue reading
---

By Monique Crawford (CALIFORNIA NETWORK)
What should you do when farmers are given illegal genetically modified (GM) seeds to sow? Apparently the answer is to purchase the crops at a drastically reduced price to teach the biotech company a lesson while simultaneously forcing farmers into debt-related suicide. ... continue reading
---

By Monique Crawford (CALIFORNIA NETWORK)
ISIS propaganda videos continue to draw Muslim converts to the militant extremist group across Asia, including the Philippines and Indonesia. LOS ANGELES, CA (Catholic Online) - Since ISIS appeared in the Philippines in December last year, the extremist group has done ... continue reading
---

By Kenya Sinclair (CALIFORNIA NETWORK)
A 16-year-old girl was stalked and eventually lured to the terrace of her home one night, where she was brutally attacked beneath the cover of darkness. LOS ANGELES, CA (Catholic Online) - According to Daily Mail, the girl's attacker was a 19-year-old man, who left her ... continue reading
---
All Asia Pacific News