La Corte Suprema de Australia dictaminó hoy que "la ley sobre el matrimonio no es válida para la formación o el reconocimiento del matrimonio para parejas del mismo sexo", vetando así la ley que desde octubre permitió el mal llamado "matrimonio" gay en Canberra, la capital federal del país.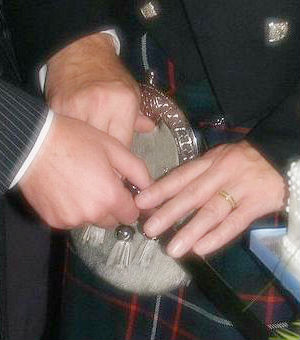 SIDNEY (ACI/EWTN Noticias) - En octubre de este año, la asamblea legislativa de Canberra autorizó el "matrimonio" homosexual en ese estado. La norma entró en vigor el 7 de diciembre.

La ley estatal fue denunciada ante la justicia australiana por el gobierno federal, argumentando que el matrimonio en el país es regido por la ley federal y no por la de los estados y territorios de Australia.

Si la Corte Suprema hubiera favorecido el "matrimonio" gay no solo habría validado las 27 uniones realizadas desde el sábado pasado, sino que habría abierto las puertas para que este se extienda en todo el país.

En la mayor parte de estados de Australia, se ha autorizado "uniones civiles" entre personas homosexuales, en algunos casos otorgando derechos similares a los del matrimonio, sin embargo el matrimonio, a nivel de todo el país, se mantiene definido como la unión entre un hombre y una mujer.

Ya en septiembre de 2012, el parlamento de Australia rechazó el "matrimonio" gay por una votación de 98 contra 42.

El Australian Christian Lobby, que defiende la familia natural, señaló en un comunicado que "el matrimonio entre un hombre y una mujer es bueno para la sociedad y es beneficioso para los gobiernos mantenerlo en la legislación."

"Se trata de proveer un futuro para la siguiente generación, donde puedan ser criados por sus padres biológicos en lo posible", indicaron, añadiendo que "es tiempo ahora de seguir adelante."




---
Copywriter 2015 - Distributed by THE NEWS CONSORTIUM
Pope Francis Prayer Intentions for March 2015
Universal:
Scientists: That those involved in scientific research may serve the well-being of the whole human person.
Evangelization:
Contribution of women: That the unique contribution of women to the life of the Church may be recognized always.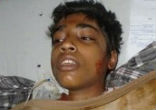 By Catholic Online (NEWS CONSORTIUM)
Fourteen-year-old Nauman Masih, a Pakistani Christian boy has died five days after being set on fire by two Muslim men. Nauman was set on fire in an apparent sectarian attack in Lahore, the provincial capital of Punjab, last week. Fifty percent of his body was ... continue reading
---
By Maria Caspani, Thomson Reuters Foundation
The Uzbek government forced into labor more than one million people in the 2014 cotton harvest, while officials siphoned off profits at unprecedented levels, a rights group said on Monday. NEW YORK (Thomson Reuters Foundation) - More public service workers were ... continue reading
---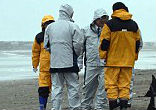 By Catholic Online (NEWS CONSORTIUM)
Could it be an ominous forebear of an impending natural catastrophe? The mass stranding of 160 melon-headed whales on two beaches in Japan has many fearful that it portends an earthquake and tsunami. A species of dolphin, the whales were found washed up along a ... continue reading
---
By Hannah Raissa Marfil (NEWS CONSORTIUM)
In Australia, starting January 2016, changes in childcare and welfare will take effect and will take toll on parents who refuse to have their children vaccinated. The No Ja, No Play campaign by The Sunday Telegraph has won the support to protect children through ... continue reading
---

By Hannah Raissa Marfil (NEWS CONSORTIUM)
Accused of anti-Pyongyang plot-breeding, Sandra Suh was deported from North Korea and arrived in Beijing, China this week, according to the United States Embassy spokesman Nolan Barkhouse. The American aid worker had been frequenting North Korea "under the pretense of ... continue reading
---

By Abigail James (NEWS CONSORTIUM)
Locals from a small island community in the Maldives claim they saw an unusual large jet flying very low over their island of Kudahuvadhoo on March 8, 2014, the day Malaysia Airlines flight MH370 disappeared with 239 people on board. LOS ANGELES, CA (Catholic Online) ... continue reading
---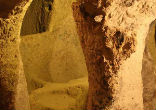 By Catholic Online (NEWS CONSORTIUM)
Hiding underground from malevolent forces has always been with humankind, it appears. Builders in Turkey accidentally found one of the largest and most complex underground cities in the otherworldly region of Cappadocia. LOS ANGELES, CA (Catholic Online) - The ... continue reading
---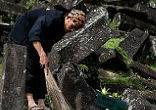 By Catholic Online (NEWS CONSORTIUM)
A hidden pyramid in an Indonesian hillside could rewrite ancient history. Egypt's oldest pyramid was built 5,000 years ago. If archaeologists are correct, the one found in Indonesia could be as old as 20,000 years old, four times older than the ones in Egypt. ... continue reading
---

By Hannah Raissa Marfil (NEWS CONSORTIUM)
Students from the Pyongyang University of Science and Technology had no reaction when Suki Kim, an American writer and journalist posing as their Christian missionary teacher, flashed images of the United Nations, Taj Mahal and the Great Pyramids of Giza, as she told ... continue reading
---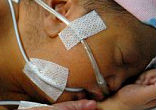 By Catholic Online (NEWS CONSORTIUM)
Conjoined twin girls in Indonesia have been born with a very rare genetic condition. Both girls share a chest, abdomen - and a heart. Photos have been circulated showing the babies in a hospital bed in the Neonatal Intensive Care Unit of Soetomo Hospital in ... continue reading
---
All Asia Pacific News