El Arzobispo de Salta (Argentina), Mons. Mario Antonio Cargnello, emitió una carta pastoral ante el clima de inseguridad y violencia generado a partir del conflicto producido por la protesta de la policía provincial por mejoras salariales. El Prelado llamó a la sociedad a no tener miedo, y luego de solucionado el conflicto, invitó a preguntarse: "żQué nos pasa?".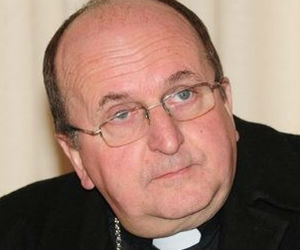 Highlights
By Catholic Online (NEWS CONSORTIUM)
Catholic Online (www.catholic.org)
12/11/2013 (2 years ago)
Published in Americas
---
BUENOS AIRES (ACI) - "żQué nos pasa? żEs posible que ante la amenaza de una huelga policial, real o supuesta, la locura destructora se instale? żEs explicable que por las redes de comunicación se autoconvoquen para conseguir por vía del saqueo 'lo que no se consigue en un ańo de trabajo'? żHemos perdido el rumbo?", cuestionó el Prelado.

"żHemos logrado adormecer el sentido moral que late en la conciencia del hombre y nos indica que hay que hacer el bien y evitar el mal? żHa callado el sentido solidario que busca crecer en dignidad mediante el trabajo, el esfuerzo y la constancia?", expresó.

Frente al complejo panorama social, Mons. Cargnello llamó a "apostar por la amistad social", diciendo 'ˇbasta!' a esa actitud de "creerse dueńos del rumbo de la Patria" y animó a hacer el esfuerzo de ver en el otro a un conciudadano con quien buscar el bien común.

El Arzobispo también pidió apostar por la verdad: "La verdad nos hace libres. Esto nos lo enseńó Jesús y la experiencia lo demuestra. Necesitamos rehacer el tejido social y no es posible sin la verdad. Es una deuda entre los argentinos y grava en particular sobre los dirigentes religiosos, políticos y sociales".

Finalmente, invitó a apostar por la justicia social, especialmente mediante la contención de los nińos, los ancianos y los pobres.

"En nombre de ellos apostemos por la Argentina y por Salta una vez más. Es hora de abreviar, entre todos, los tiempos de la justicia que aún tarda en llegar. El Seńor Jesús a quien esperamos en la Navidad cercana nos invita a recordar que El es nuestra luz y nuestra fortaleza", concluyó.

Un nacimiento anunciado: haga clic aquí para obtener más información!


---
Copyright 2015 - Distributed by THE CALIFORNIA NETWORK
Pope Francis Prayer Intentions for April 2016
Universal:
Small Farmers: That small farmers may receive a just reward for their precious labor.
Evangelization:
African Christians: That Christians in Africa may give witness to love and faith in Jesus Christ amid political-religious conflicts.

By Kenya Sinclair (CALIFORNIA NETWORK)
A 7.8 magnitude earthquake devastated sections of Ecuador and left the death count at over 300 people. Over 2,000 destroyed buildings and ruined roads have been reported - and now survivors are sharing their harrowing experiences. LOS ANGELES, CA (Catholic Online) - As ... continue reading
---

By Kenya Sinclair (CALIFORNIA NETWORK)
After serving her country for eight years, former Argentina President Cristina Fernández de Kirchner has been accused of laundering hundreds of millions of dollars into oversea accounts. LOS ANGELES, CA (Catholic Online) - Former president Fernández de Kirchner has ... continue reading
---
By Kenya Sinclair (CALIFORNIA NETWORK)
Uruguay is considered a secular country and is known for its refusal to condone religious beliefs of any kind - yet there exists a debate concerning the erection of a Virgin Mary statue. LOS ANGELES, CA (Catholic Online) - Many in Uruguay stand on the country's ... continue reading
---

By Kenya Sinclair (CALIFORNIA NETWORK)
Sarah Parcak and her team set off on a journey to North America, where they expected to uncover Viking relics beneath over 1,000 years' of soil. LOS ANGELES, CA (Catholic Online) - Parcak used satellite images to search Northern America for irregularities in soil, each ... continue reading
---

By David Drudge (CALIFORNIA NETWORK)
Cuban state media has criticized Obama, calling him a "negro" and accusing him of attempting to incite rebellion and disorder in the communist state. LOS ANGELES, CA (California Network) - The Cuban paper, Havana Tribune, has published a scathing article criticizing ... continue reading
---

By David Drudge (CALIFORNIA NETWORK)
President Obama has made a downright dumb and embarrassing statement to Argentine youth during his visit to that country last week. The President claimed there was no difference between communism and capitalism. LOS ANGELES, CA (California Network) - In a bizarre ... continue reading
---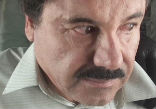 By Marshall Connolly (CALIFORNIA NETWORK)
Mexican drug lord, "El Chapo" visited the USA twice following his escape from a Mexican prison last July. According to his daughter, Rosa Guzman Ortiz, the cartel leader used the opportunity to visit family members living in the United States. LOS ANGELES, CA ... continue reading
---

By Kenya Sinclair (CALIFORNIA NETWORK)
While the United States fights to keep migrants from entering its borders illegally, the Obama administration has pledged $1 million to provide Cubans trapped in Costa Rica with water, food, sanitation kits and temporary housing. LOS ANGELES, CA (Catholic Online) - One ... continue reading
---

By Abigail James (CALIFORNIA NETWORK)
A 15-year-old Honduran girl is being referred to as "possessed by the Devil" by her family and friends after she threatened to kill her mother and suffered from severely violent convulsions in church. LOS ANGELES, CA (Catholic Online) - The unnamed girl was filmed on ... continue reading
---

By Catholic Online (CALIFORNIA NETWORK)
United States President Barack Obama will visit the Caribbean nation of Cuba as early as next month. This follows declarations of closer diplomatic ties between the U.S. and Cuba announced in December of 2014. In doing so, Obama will become the first U.S. ... continue reading
---
All Americas News