El presidente de la Comisión Episcopal del Apostolado Laico y Pastoral Familiar y Arzobispo de Corrientes (Argentina), Mons. Andrés Stanovnik, recordó que el estilo pastoral para la familia y el cuidado de la vida es "vincular" y se distingue por "la alegría, el entusiasmo y la cercanía" y consideró que para hacerlo, sobre todo en una época de cambio cultural que impactó en la relación varón-mujer, es necesario fomentar una nueva Pastoral.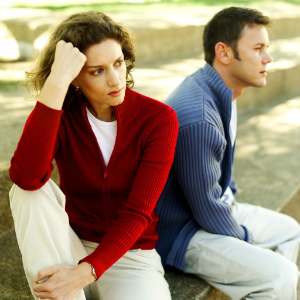 BUENOS AIRES (ACI) - El Prelado dio estas directivas al disertar sobre "La Familia y el cuidado de la vida a la luz de las orientaciones pastorales (2012-4)", en el marco del XXXVII Encuentro Nacional del Movimiento Familiar Cristiano (MFC), que se realizó entre el 12 y el 14 de octubre en Villa Giardino, Córdoba.

"La causa principal de la crisis de los matrimonios y de las familias cristianas es la misma que percibimos en el sacerdocio y en la vida consagrada: el debilitamiento en la vida de fe. Y cuando ésta disminuye, la vida en lugar de expandirse se repliega sobre sí misma y, como consecuencia, padece también el entusiasmo por la misión, que siempre supone salir al encuentro, dejar la propia orilla, y 'navegar mar adentro'. La fe solo crece y se fortalece creyendo, es decir, llevándola a la práctica", advirtió.

"A la luz de la fe, la razón humana descubre las causas más profundas del valor de cada vida humana, desde la concepción y hasta su muerte natural, y los motivos que obligan a extremar el cuidado de promoverla, atenderla y acompańarla a lo largo de toda su trayectoria. No hay ninguna realidad humana que pueda reemplazar la misión que tiene el matrimonio constituido por un varón y una mujer en el cuidado de la vida", agregó.

Monseńor Stanovnik destacó que en la página web de la Universidad Católica Argentina (UCA) - www.uca.edu.ar se encuentra la Declaración Ciudadana por la Vida y la Familia, que está a disposición para recibir adhesiones y consideró que allí "tenemos una excelente síntesis sobre los principios y valores fundamentales para la convivencia social, vinculados a la dignidad de la vida humana".

Esta vida humana debe ser "asegurada sin distinciones de ningún tipo desde su concepción hasta la muerte natural; al deber que tiene el Estado y la sociedad de proteger el matrimonio como comunidad de vida y amor entre un varón y una mujer; y, finalmente, al derecho que tienen los nińos de crecer en una familia fundada en la unión estable entre varón y mujer y a ser educados según las convicciones de sus padres".

Tras destacar que "esta declaración ya ha superado el medio millón de adherentes", afirmó que "para salir al paso de las amenazas a la identidad cristiana de la familia y de la vida, no hay nada mejor que ser testigos agradecidos, que transmitan mediante el testimonio y con palabras bellas la alegría de estar casados, de tener una familia y valorar la identidad del ser humano creado por Dios varón y mujer, se dijo en el último Encuentro Mundial de las Familias".

"El que descubre que la vida y la fe son un don de Dios, un don que no se compara con nada, se siente llamado a la misión de ponerse generosamente al servicio de la vida. Ese es el mensaje que les dejó a los jóvenes en Río de Janeiro el papa Francisco cuando en el envío les dijo: 'Vayan, sin miedo, para servir'", indicó.

Mons. Stanovnik estimó que "es un mensaje que fácilmente podemos traducir a la familia y al cuidado de la vida", al explicar que "el término 'familia' significa ser útil a alguien, brindarse al otro, no solo brindarle cosas, sino brindarse a sí mismo. Famulus, en latín, de donde proviene el término familia, quiere decir servidor, esclavo, esto es: el que sirve".

"Esta imagen del servidor cobra un sentido nuevo en la persona de Jesús que lava los pies a sus discípulos. La misión del discípulo siempre se distingue por el servicio, y la espiritualidad del servicio tiene su fuente en Jesús, que no vino a ser servido sino a servir".

La disponibilidad para el servicio, concluyó, "debe empezar en el matrimonio y extenderse luego a la familia y a la sociedad, si queremos construir una ciudad en la que se respete la vida, habite la justicia y reine la paz".

A birth foretold: click here to learn more!


---
Copyright 2015 - Distributed by THE CALIFORNIA NETWORK
Pope Francis Prayer Intentions for April 2016
Universal:
Small Farmers: That small farmers may receive a just reward for their precious labor.
Evangelization:
African Christians: That Christians in Africa may give witness to love and faith in Jesus Christ amid political-religious conflicts.
---
---
---

By Kenya Sinclair (CALIFORNIA NETWORK)
A 7.8 magnitude earthquake devastated sections of Ecuador and left the death count at over 300 people. Over 2,000 destroyed buildings and ruined roads have been reported - and now survivors are sharing their harrowing experiences. LOS ANGELES, CA (Catholic Online) - As ... continue reading
---

By Kenya Sinclair (CALIFORNIA NETWORK)
After serving her country for eight years, former Argentina President Cristina Fernández de Kirchner has been accused of laundering hundreds of millions of dollars into oversea accounts. LOS ANGELES, CA (Catholic Online) - Former president Fernández de Kirchner has ... continue reading
---
By Kenya Sinclair (CALIFORNIA NETWORK)
Uruguay is considered a secular country and is known for its refusal to condone religious beliefs of any kind - yet there exists a debate concerning the erection of a Virgin Mary statue. LOS ANGELES, CA (Catholic Online) - Many in Uruguay stand on the country's ... continue reading
---

By Kenya Sinclair (CALIFORNIA NETWORK)
Sarah Parcak and her team set off on a journey to North America, where they expected to uncover Viking relics beneath over 1,000 years' of soil. LOS ANGELES, CA (Catholic Online) - Parcak used satellite images to search Northern America for irregularities in soil, each ... continue reading
---

By David Drudge (CALIFORNIA NETWORK)
Cuban state media has criticized Obama, calling him a "negro" and accusing him of attempting to incite rebellion and disorder in the communist state. LOS ANGELES, CA (California Network) - The Cuban paper, Havana Tribune, has published a scathing article criticizing ... continue reading
---

By David Drudge (CALIFORNIA NETWORK)
President Obama has made a downright dumb and embarrassing statement to Argentine youth during his visit to that country last week. The President claimed there was no difference between communism and capitalism. LOS ANGELES, CA (California Network) - In a bizarre ... continue reading
---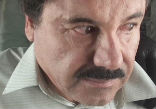 By Marshall Connolly (CALIFORNIA NETWORK)
Mexican drug lord, "El Chapo" visited the USA twice following his escape from a Mexican prison last July. According to his daughter, Rosa Guzman Ortiz, the cartel leader used the opportunity to visit family members living in the United States. LOS ANGELES, CA ... continue reading
---

By Kenya Sinclair (CALIFORNIA NETWORK)
While the United States fights to keep migrants from entering its borders illegally, the Obama administration has pledged $1 million to provide Cubans trapped in Costa Rica with water, food, sanitation kits and temporary housing. LOS ANGELES, CA (Catholic Online) - One ... continue reading
---

By Abigail James (CALIFORNIA NETWORK)
A 15-year-old Honduran girl is being referred to as "possessed by the Devil" by her family and friends after she threatened to kill her mother and suffered from severely violent convulsions in church. LOS ANGELES, CA (Catholic Online) - The unnamed girl was filmed on ... continue reading
---

By Catholic Online (CALIFORNIA NETWORK)
United States President Barack Obama will visit the Caribbean nation of Cuba as early as next month. This follows declarations of closer diplomatic ties between the U.S. and Cuba announced in December of 2014. In doing so, Obama will become the first U.S. ... continue reading
---
All Americas News