---
By Catholic Online (NEWS CONSORTIUM)
1/12/2012 (4 years ago)
Catholic Online (www.catholic.org)
Government pledged over $1 billion only to spend most of the money on itself.
Charity and philanthropy are pillars of a compassionate society. When disaster strikes, as it did in Haiti in 2010, Americans tend to show their best and give generously to relief efforts. Americans pride themselves that their money, resources, and service is spent to relieve the suffering of millions. Therefore, it may come as a shock to know just how ineffective these most sincere efforts have proved.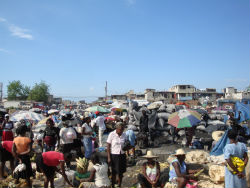 The people of Haiti clearly need the aid more than the US government.
LOS ANGELES, CA (Catholic Online) - US relief to Haiti totaled more than $3 billion. Actual Haitian people, the victims of the disaster who needed the most help - got less than 1 percent of that money. That means 99 of every 100 dollars sent to relieve the suffering of the Haitian people and rebuild the country, ended up in the hands of people for whom it was never intended.

Instead, the US government has used the disaster to pay itself.  

Most will be quick to blame notoriously corrupt Haitian government officials and profiteers who swooped in to capitalize on the disaster for personal gain, but ironically, much of the money went to the US government, aid organizations, various other NGOs, and contractors.

Virtually none made it to the people. 

Very little of the money pledged by Congress in the Haitian Rebuilding and Relief Act was allocated to the Haitian people by the end of 2010 according to the Government Accountability Office (GAO).

Of the 1.14 billion $655 million was allocated to the Department of Defense to reimburse them for relief efforts and the deployment of troops.

Another $220 million was sent to the US Department of Health and Human Services, $350 million for "disaster assistance" which could be anything from medical care, to food, to sanitation. An additional $150 million went to the US Department of Agriculture, and a final $15 million was given to the Department of Homeland Security for immigration fees and airfares.

All this means that the US government spent most of the money allocated to Haitian relief on itself. 

Robert Fatton Jr., professor of government and foreign affairs at the University of Virginia explained "In the end, if you read the reports - the UN Report and so on - you'll see that actual Haitians got less than 1 percent of all the American money pledged. He continued, "99 percent of [the US money spent] went back to the US military, the State Department, NGOs and contractors. The money was clearly intended for Haiti, but it ended up returning to the same place it came from."

Ultimately, Congress and government officials can say they did a great service to people in need, which sounds good during election time, but in reality they gave virtually nothing to the Haitians. 

When aid money is spent in Haiti, it seems it is not being spent very wisely. For example, in the early 1980's, Haiti once produced nearly all of its own rice, importing very little to meet demands. 


Now, Haiti imports cheap, subsidized rice from the US. Aid money is being spent to purchase this rice, which feeds the people but does nothing to rebuild infrastructure. Experts suggest the money would be better spent on redeveloping agriculture in the troubled country so that Haiti could once again feed itself without dependence on foreign imports. Then again, creating self sufficiency in Haiti may not be as desirable to US government officials as finding a market for US produced food.

Despite the revelations and reports, public outcry seems entirely non-existent. Few Americans seem to realize their government has duped them into believing that humanitarian aid was provided to the people of Haiti on a charitable basis. Americans gave generously only to have their government pledge support, then reclaim its contributions. 

In any case, despite the tremendous outpouring of generosity and support, the people of Haiti continue to suffer needlessly. The American people have responded generously to their plight. Sadly, their government has not been as kind.

. 

---
Copyright 2015 - Distributed by THE CALIFORNIA NETWORK
Pope Francis Prayer Intentions for April 2016
Universal:
Small Farmers: That small farmers may receive a just reward for their precious labor.
Evangelization:
African Christians: That Christians in Africa may give witness to love and faith in Jesus Christ amid political-religious conflicts.
---
---
---

By Kenya Sinclair (CALIFORNIA NETWORK)
A 7.8 magnitude earthquake devastated sections of Ecuador and left the death count at over 300 people. Over 2,000 destroyed buildings and ruined roads have been reported - and now survivors are sharing their harrowing experiences. LOS ANGELES, CA (Catholic Online) - As ... continue reading
---

By Kenya Sinclair (CALIFORNIA NETWORK)
After serving her country for eight years, former Argentina President Cristina Fernández de Kirchner has been accused of laundering hundreds of millions of dollars into oversea accounts. LOS ANGELES, CA (Catholic Online) - Former president Fernández de Kirchner has ... continue reading
---
By Kenya Sinclair (CALIFORNIA NETWORK)
Uruguay is considered a secular country and is known for its refusal to condone religious beliefs of any kind - yet there exists a debate concerning the erection of a Virgin Mary statue. LOS ANGELES, CA (Catholic Online) - Many in Uruguay stand on the country's ... continue reading
---

By Kenya Sinclair (CALIFORNIA NETWORK)
Sarah Parcak and her team set off on a journey to North America, where they expected to uncover Viking relics beneath over 1,000 years' of soil. LOS ANGELES, CA (Catholic Online) - Parcak used satellite images to search Northern America for irregularities in soil, each ... continue reading
---

By David Drudge (CALIFORNIA NETWORK)
Cuban state media has criticized Obama, calling him a "negro" and accusing him of attempting to incite rebellion and disorder in the communist state. LOS ANGELES, CA (California Network) - The Cuban paper, Havana Tribune, has published a scathing article criticizing ... continue reading
---

By David Drudge (CALIFORNIA NETWORK)
President Obama has made a downright dumb and embarrassing statement to Argentine youth during his visit to that country last week. The President claimed there was no difference between communism and capitalism. LOS ANGELES, CA (California Network) - In a bizarre ... continue reading
---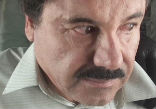 By Marshall Connolly (CALIFORNIA NETWORK)
Mexican drug lord, "El Chapo" visited the USA twice following his escape from a Mexican prison last July. According to his daughter, Rosa Guzman Ortiz, the cartel leader used the opportunity to visit family members living in the United States. LOS ANGELES, CA ... continue reading
---

By Kenya Sinclair (CALIFORNIA NETWORK)
While the United States fights to keep migrants from entering its borders illegally, the Obama administration has pledged $1 million to provide Cubans trapped in Costa Rica with water, food, sanitation kits and temporary housing. LOS ANGELES, CA (Catholic Online) - One ... continue reading
---

By Abigail James (CALIFORNIA NETWORK)
A 15-year-old Honduran girl is being referred to as "possessed by the Devil" by her family and friends after she threatened to kill her mother and suffered from severely violent convulsions in church. LOS ANGELES, CA (Catholic Online) - The unnamed girl was filmed on ... continue reading
---

By Catholic Online (CALIFORNIA NETWORK)
United States President Barack Obama will visit the Caribbean nation of Cuba as early as next month. This follows declarations of closer diplomatic ties between the U.S. and Cuba announced in December of 2014. In doing so, Obama will become the first U.S. ... continue reading
---
All Americas News