Compassion of Algerian population being stretched past limits
Syrian refugees have continued their flood into the nearby nation of Algeria. Now facing even worse persecution at the hands of the Islamic State, Syrians have come to rely on the compassion and warmth of the Algerian people - whose hospitality may have reached their limits.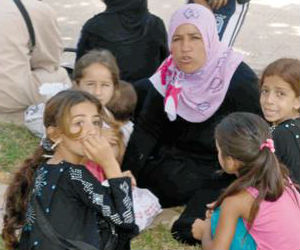 Syrians have come to rely on the compassion and warmth of the Algerian people - whose hospitality may have reached their limits.
ALGIERS, ALGERIA (Catholic Online) - Since last year, the number of Syrian refugees living in Algeria has increased to include 15,000 expatriates. Spread across different provinces of the nation, local authorities have taken notice of these refugees who are now enjoying better living conditions than they did in their own country.

A reception center was established here in 2012. Food, shelter and even a recreation program was created for the refugees.

SAVE Iraqi Christians from Genocide --


For still other Syrian refugees, many have been forced to live on the street and panhandle for money. Throughout Algiers, very young children beg in the streets. Still others who have fled the régime of Syrian President Bashar al-Assad have taken refuge in the Port Said Square in the Algerian capital. The situation there has become more and more difficult.
Even more worrying is that their number is growing, their means of support dwindling by the day. "Here in Algeria, people sympathize with us and we are deeply grateful. A real misfortune has befallen on our country in the wake of the events of the Arab Spring. We were subjected to heavy shelling by forces loyal to the incumbent president Al Assad and our only alternative was to flee Syria towards a better and suitable place for the safety of our families," one Syrian refugee from the region of Homs says.
More than 3,000 kilometers was the distance needed to travel to reach this North African oil rich country. A plane ticket to travel to Algeria was preferable to taking shelter in neighboring countries such as Turkey, Jordan and Lebanon. Syrians fleeing their homeland would have allocated a minimum of 600 Euros for the plane ticket, which equates to a total of 272,000 dinars for a family of four members.
The crises in North Africa, the Sahel and the Middle East led to many migrants to seek refuge in Algeria, mainly in the big cities of the north. All Algerians have in mind the images of Syrian families settled in Port Said Square in summer 2012 at the arrival of the first waves of refugees.
"During the first months of our stay we did not take long to adapt ourselves to the traditions of Algerians that look well to ours. We have a lot of things to share with our Algerian brothers. We have Islam and the Arabic language that are likely to facilitate contact.
"At the current time, and due to what is happening in the region of Sahel, Sahelian people followed us in our search for refuge. As these refugees come by thousands, our situation becomes more and more complicated, a 46-year-old refugee named Farouk says.
---
Copyright 2016 - Distributed by THE CALIFORNIA NETWORK
Pope Francis Prayer Intentions for August 2016
Universal:
Sports: That sports may be an opportunity for friendly encounters between peoples and may contribute to peace in the world.
Evangelization:
Living the Gospel: That Christians may live the Gospel, giving witness to faith, honesty, and love of neighbor.
---
---
---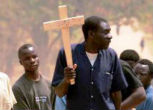 By Kenya Sinclair (CALIFORNIA NETWORK)
The Democratic Republic of Congo (DRC) has seen a dramatic rise in Christian persecution, leaving at least 36 Christians hacked to death. LOS ANGELES, CA (Catholic Online) - According to the Catholic Herald, the North Kivu region of the DRC experienced its deadliest ... continue reading
---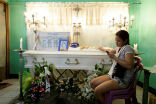 By Marshall Connolly (CALIFORNIA NETWORK)
Vigilantes in the Philippines are tearing the country apart by killing suspected drug dealers at whim. The Church has spoken out against these killings, which show no signs of stopping. The killings are a response to that country's president calling for mass ... continue reading
---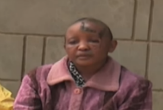 By Kenya Sinclair (CALIFORNIA NETWORK)
Jackline Mwende and her husband Stephen Ngila were married seven years but were unable to conceive, leading Stephen to lash out by attacking his wife with a machete. LOS ANGELES, CA (Catholic Online) - According to Daily Nation, Jackline met and married Stephen within ... continue reading
---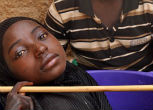 By Kenya Sinclair (CALIFORNIA NETWORK)
Rahma Haruna is a 19-year-old girl who has lived the majority of her life in a plastic bowl. LOS ANGELES, CA (Catholic Online) - According to Daily Mail, the teen was born with an unknown condition, leaving her without limbs, constant pain and the body of a 6-month-old ... continue reading
---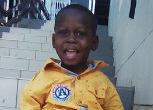 By Kenya Sinclair (CALIFORNIA NETWORK)
Ethan Sulgo was born with Exomphalos, meaning his organs developed outside his abdomen. LOS ANGELES, CA (Catholic Online) - According to Daily Mail, The 3-year-old boy's stomach appears to have a large, mottled tumor growing out of him in a mass of purple flesh.Little ... continue reading
---
By David Drudge (CALIFORNIA NETWORK)
Colonel Gaddafi's son, Saif al-Islam has walked free from a Libyan prison. His release comes less than a year after he was sentenced to death for war crimes. Al-Islam is also wanted by the Hague for war crimes. LOS ANGELES, CA (California Network) - Thanks to a ... continue reading
---

By Kenya Sinclair (CALIFORNIA NETWORK)
Erco Janse van Rensburg was just another teen on a family camping trip in South Africa's Kruger National Park. When he fell asleep beneath the stars that night, he had no idea a hungry hyena would wake him before dawn by clamping down on his face. LOS ANGELES, CA ... continue reading
---

By David Drudge (CALIFORNIA NETWORK)
Hillary Clinton is a liar, and there's no other way to put it. Sometimes the truth is hard, and this is one such occasion. The final Republican report on Hillary Clinton's Benghazi scandal is out and the bottom line is, Clinton lied. LOS ANGELES, CA (California ... continue reading
---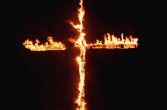 By Kenya Sinclair (CALIFORNIA NETWORK)
Nassif Malagara, a 9-year-old boy living in eastern Uganda, decided to accept Christ into his heart.Unfortunately for Nassif, his conservative Muslim father had a harsh penalty for turning from Allah. LOS ANGELES, CA (Catholic Online) - According to Morning Star News, ... continue reading
---

By Kenya Sinclair (CALIFORNIA NETWORK)
Everyone has heard of the kidnapped Chibok girls, who were taken by the African terrorist group Boko Haram - but what about the other victims? LOS ANGELES, CA (Catholic Online) - Boko Haram's reign of terror has ended more lives than their Middle Eastern counterparts ... continue reading
---
All Africa News