Pontiff answers wide-ranging questions on flight back from South Korea
Answering a wide array of questions, which included the proper response to the persecution of Christians and other religious minorities by fundamentalists of the Islamic State in Iraq, Pope Francis said that "it is legitimate to halt the unjust aggressor." Returning from his history-making visit, Pope Francis told reporters onboard the plane that the word "halt" does not mean to "bomb."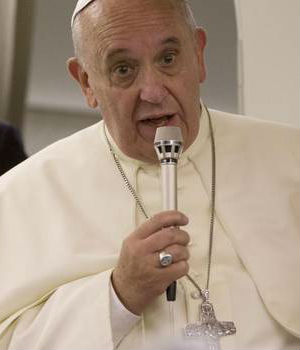 Pope Francis said that "it is legitimate to halt the unjust aggressor." Returning from his history-making visit, Pope Francis told reporters onboard the plane that the word "halt" does not mean to "bomb."
LOS ANGELES, CA (Catholic Online) - The Pope said that methods used to halt the aggressor are to be evaluated, pointing out that the world must not forget "how many times with the excuse of halting the unjust aggressor (.) have powerful nations taken possession of peoples and waged a war of conquest!"

A single nation can't judge how to stop an unjust aggressor, Francis noted, citing the United Nations as the right venue to discuss the issue. Pope Francis also said that while persecuted Christians are close to his heart, he mentioned the fact that there are also other minorities suffering persecution -- and they all have the same rights.

SAVE Iraqi Christians from Genocide --

Concerning the Vatican's relations with China, Pope Francis said he happened to be in the cockpit when the plane was about to enter Chinese airspace. He said he "prayed intensely for that noble and wise people."


His thoughts also turned to the Jesuits and to Father Matteo Ricci, expressing his love for the Chinese people. He also referred to the letter written by Benedict XVI regarding relations with China and said this letter is still very up-to-date and it is good idea to read it again. "The Holy See," he said, "is always open to be in touch, because it has true esteem for the Chinese people."
As to his availability to travel to Kurdistan to be with the fleeing refugees, Pope Francis said he is ready to do so if it is deemed a good thing to do.
The Pope will soon shortly travel to Albania, and cited two important reasons. Albania has a government of national unity, which gathers Muslims, Orthodox and Catholics, thanks to an Inter-Religious Council that works and gives balance. This is a positive sign, he says. "The presence of the Pope is to tell all peoples that it is possible to work together!"
Secondly, the Pope also pointed out that Albania is unique among the communist nations in that its Constitution foresaw practical atheism.
"If you went to Mass, it was anti-constitutional" he said. He also recalled that 1,820 churches were destroyed in Albania.
The Pope fielded questions for about an hour onboard the plane following his recent visit to South Korea for the Sixth Asian Youth Day. Issues raised during the trip included his take on the ongoing violence against Christians and other minorities in Iraq and about plans for future foreign trips.
The Pope recalled his brief meeting at Monday's Mass in Seoul with aged, so-called "comfort women" (women forced into sexual slavery by the Japanese military during World War II and who have been seeking an official apology), Pope Francis marveled that "they have not lost their dignity.
"To think that in that invasion they were hauled away as girls to the barracks to be taken advantage of," he said. The suffering of these women, martyrdom and other kinds of suffering, the Pope said, are "fruits of war . Today," he continued, "we are in a world at war - everywhere!"
---
Copyright 2016 - Distributed by THE CALIFORNIA NETWORK
Pope Francis Prayer Intentions for NOVEMBER 2016
Universal:
Countries Receiving Refugees: That the countries which take in a great number of displaced persons and refugees may find support for their efforts which show solidarity.
Evangelization:
Collaboration of Priests and Laity: That within parishes, priests and lay people may collaborate in service to the community without giving in to the temptation of discouragement.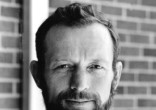 By Kenya Sinclair (CALIFORNIA NETWORK)
Pope Francis has recognized Father Stanley Rother as a martyr. LOS ANGELES, CA (Catholic Online) - Fr. Rother was born in Oklahoma City, OK, making him the first martyr born in the United States.In 1986, he was sent to Santiago Atitlan from the Archdiocese of Oklahoma ... continue reading
---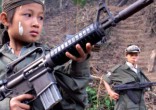 By Kenya Sinclair (CALIFORNIA NETWORK)
Pope Francis revealed his December prayer intention on Thursday, prompting millions to unite in prayer. LOS ANGELES, CA (Catholic Online) - According to Vatican Radio, Pope Francis' prayer intention for the month of December is to end child soldiers.End to ... continue reading
---

By Tony Magliano
During the recent U.S. Catholic bishops' fall assembly in Baltimore, several bishops and one abbot, gathered with about 25 peace activists - myself included - to share a simple meal and consider the horrible emotional, psychological and spiritual wounds suffered by ... continue reading
---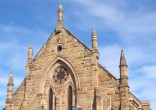 By Kenya Sinclair (CALIFORNIA NETWORK)
The Catholic Church in Australia has been hard at work to establish a permanent form of change in the community and, if successful, possibly the world. LOS ANGELES, CA (Catholic Online) - The Catholic Church in Australia established a new independent non-profit to ... continue reading
---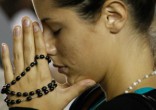 By Elise Harris (CNA/EWTN News)
In his last set of catechesis on mercy, Pope Francis focused on the works of praying for the living and the dead, as well as burying the dead, insisting that since we are all part of one family in Christ, we must remember to pray constantly for one another. Vatican ... continue reading
---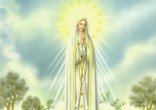 By Maria Ximena Rondon (CNA/EWTN News)
For the 100th anniversary of the apparitions of Our Lady of Fatima in Portugal, Pope Francis has decided to grant a plenary indulgence opportunity throughout the entire anniversary year, which began Nov. 27, 2016, and will end Nov. 26, 2017. Fatima, Portugal (CNA/EWTN ... continue reading
---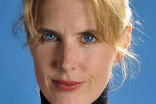 By David Kerr - CNA
"Until two years ago, I was a really committed atheist and I really hated the Catholic Church," said poet Sally Read, as she explained how all that dramatically changed during nine months in 2010. "The whole process took from March to December, and I was received into ... continue reading
---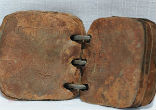 By Marshall Connolly (CALIFORNIA NETWORK)
Researchers have confirmed the authenticity of lead tablets that discuss Jesus Christ and date to the period of His ministry. As genuine artifacts, they serve as an additional, non-Biblical source to reference the existence of Christ. LOS ANGELES, CA (California ... continue reading
---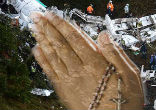 By Catholic Online (NEWS CONSORTIUM)
During his general audience on Wednesday at the Vatican, Pope Francis called for prayers for the victims of the plane crash in Colombia and their families. LOS ANGELES, CA (Catholic Online) - The pontiff shared the crash reminded him of the 1949 Superga air crash, ... continue reading
---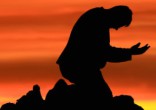 By (CNA/EWTN News)
Christians must pursue true humility as they remember the "smallness" of Christmas, Pope Francis said in his Tuesday homily. Vatican City, Italy (CNA/EWTN News) - "Humility is the virtue of the childlike and this is true humility and not a rather theatrical humility: ... continue reading
---
All Living Faith News