The art of turning that is involved in Lent is life-changing and soul-forming
Lent is a season of grace, given to us by the Church, to perfect the art of turning.  But not any kind of turning; rather, a very particular kind of turning. When we turn, we turn to Jesus, and Jesus becomes our Way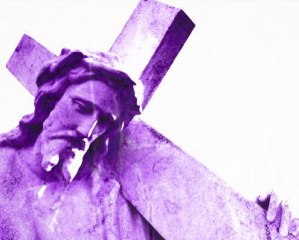 CORPUS CHRISTI, TX (Catholic Online) - Lent is a season of grace, given to us by the Church, to perfect the art of turning.  But not any kind of turning; rather, a very particular kind of turning. 

The art of turning that the Church has in mind during Lent is not the turning mentioned by the prophet Isaiah (53:6)--"All of us like sheep have gone astray.  Each of us has turned to his own way."  This is autonomy, a state which leads to the "Kingdom of Whatever" as Brad S. Gregory put it in his book The Unintended Reformation.

The turning the Church has in mind is a turning from a false autonomy, where each goes his own way, to what Blessed John Paul II in his encyclical Veritatis splendor called participated theonomy, where there is one body and one Spirit, one hope of our calling, one Lord, one faith, one baptism, one God and Father of all, who is over all and through all in all.  (Cf. Eph. 4:4-6) 

We are called, not to turn astray, but to turn from turning astray.  We are called, in the words of St. John the Baptist, to make straight the way of the Lord, to prepare for the victory of God.  (Cf. John 1:23; Isaiah 40:3)  It is a decidedly evangelical turning.  We are called to turn so as to be straight so that we may encounter the Kingdom of God, which is Jesus himself, and which is inextricably tied to His Body, the Church.  It is this way--to be in the Way--that we achieve victory over sin and over death.

The Anglo-Catholic writer, Evelyn Underhill, once wrote to one of her correspondents regarding Lent.  Her advice was intended to get to the heart of Lenten practice. "Practice more diligently the art of turning to God," she wrote. The rest is details.  These few words express the central core of Lenten practice.

The art of turning to God is the art of turning straight because we move from being gyrovagues--vagrants without purpose, each of us going their his or her own way, the broad way, each doing his or her own thing--to being fellow pilgrims: travelers together on the narrow way, a way with purpose and with a common goal: communion with God.  God--the one and only God, and not a god of our own devices--becomes the bourne of our life's pilgrimage, the destination or telos of the journey of our life. 

More precisely, when we turn, we turn to Jesus, and Jesus becomes our Way.  We are called to turn our hearts and minds to Jesus, the Apostle and High Priest of our confession.  (Cf. Heb. 3:1)

We must not think that the art of turning to the Lord is an art without grace.  Indeed, a turning without grace is not turning at all.  Without grace, we are left hopeless, a hopelessness depicted in the words of T. S. Eliot's poem "Ash Wednesday":

Because I do not hope to turn again
Because I do not hope
Because I do not hope to turn . . . .

Without God's grace, we have no hope of turning again in the sense the Church proposes.  The Church does not propose that we ourselves "construct something," a tower of Babel, an idol of human hands.

The turning that is involved in Lent is not the sort of shallow, often superficial turning we have, for example, when we make New Year's resolutions.  The Lenten art of turning is not a seizure of foolish Pelagian optimism, a salvation by works, a pulling up by one's own boostraps.  No. 

The art of turning that is involved in Lent is life-changing and soul-forming; it is an event that includes both nature and supernatural grace.  Since the Lenten turning is something more than mere human resolve, it is a turning that requires God's grace, God's help.  It is a joint venture, with God pretty much doing all the giving, and we pretty much doing all the receiving. 

This sort of cooperation between man and God necessary for the art of Lenten turning is well-put in some of the translations of Lamentations 5:21: "Turn you us unto you, O Lord, and we shall be turned."
 
This biblical verse is chock full of turning.  We pray to be turned.  We pray God, whose property is always to have mercy, turns to us, and then we pray that the God who has turned, turns us then unto Himself.  To everything: turn, turn, turn.  There is a season: turn, turn, turn.  This is Lent.

This Lenten turning is converting, a word that comes to us from Latin convertere, to turn around, and which is formed from the prefix com (meaning together) and vertere (to turn).  Man turns--not by himself--but to God, with God, for God, by God, and in God. 

Because God is a partner in the Lenten turning, there is always a "perhaps" in grace.  This "perhaps" comes from the utter gratuity--the unexpectedness, the uncontrollability--of God's grace.  Even with the sacraments which work ex opere operato, man cannot force God's hand to dispense his grace, as if grace were magic and we magicians dealing with telluric or paranormal powers.  To think grace works that way leads us to the sin of presumption.

Grace always has a "perhaps" associated with it, a divine prerogative, a "perhaps" that is tied to Freedom: the Freedom of the dispensing merciful God, who always gives more than we deserve, and the freedom of the accepting, if naturally obtuse, resisting, and recalcitrant, human being who can fail to recognize grace or fail to accept it or--God forbid--even hate it. (E.g., Jer. 26:2, 36:7; Ez. 12:1-3) 

While the "perhaps" of grace that is tied to freedom does not allow us to presume it will always be there like fruit to be plucked off a tree, we ought not for all that fall into the opposite sin of despair.  God, after all, takes no pleasure in the spiritual death of any human being, and wants all men and women to be saved and to come a knowledge of the truth.  (Ez. 18:32l 1 Tim. 2:4). 

God's grace has a great bias in our favor, so there is no room for reasonable despair.  Given God's revelation, it is unreasonable to despair.  There is no lack of grace in the divine dispensation.  Where sin abounds, so much more does grace abound.  (Rom. 5:20)  The exchange rate in the admirable commerce, the admirabile commercium between God and man is resoundingly in man's favor.

The English poet George Herbert put all these notion of Lent--our turning from having turned astray, the turning of the turning God who turns us, the great "perhaps" of grace, the fallen nature of man which resists what is good for him--in his poem on Lent:

Who goeth in the way which Christ hath gone,
Is much more sure to meet with him, than one
That travelleth by-ways:
Perhaps my God, though he be far before,
May turn and take me by the hand, and more:
May strengthen my decays.

In the notion of turning or conversion, there is included the sense that the Christian, with the help of God, has to plow the field of his soul, sort of like the farmer has to begin his plowing in the Spring. 

Fallow soil, rocky soil, weedy soil, dry soil, infertile soil will not do.  The soil of our soul must first be made good by plowing--using the plow of fasting, penance, and almsgiving, we must "plow in hope" (1 Cor. 9:10)--so that the seeds of the Gospel that are always so bountifully strewn in all kinds of soil may grow in good, prepared soil.  (Cf. Matt. 13:1-23; Mark 4:1-20; Luke 8:1-15) 

Especially during Lent, Christians are ploughmen of their souls, with a duty to prepare it for the Gospel by acts of fasting and abstinence, penance, and almsgiving.

In fact, the Latin word for furrow--versus--is related to the Latin word for turn, a furrow being caused by the turning (vertere) of the soil by the plow's blade.

St. Josemaría Escrivá seized on the notion of the upturning of the soil of our souls in his book The Forge.  "If you respond to the call the Lord has made to you, your life--your poor life!--will leave a deep and wide furrow in the history of the human race, a clear and fertile furrow, eternal and godly."  (The Forge, No. 59)

Lent is then a time for turning to God, and also for turning the soil of our soul through fasting, through penance, and through the giving of alms.  But it is also a time to prepare ourselves for a new Springtime.  In fact the word "Lent," comes to us from Old English lencten, "spring tide" or "spring."

The very word Lent tells us to expect a change in seasons.  This suggests further that our souls, like the winter which is turning into spring, are called to take a similar turn toward the hopeful longer days of a new spring and spiritually lightsome summer which comes from days of lengthening Light.  The Christian, who is involved in soulcraft, cultivates his soul during Lent like the farmer cultivates the soil of his field in spring in anticipation of a bountiful crop at harvest time.

There is a certain creativity, even poetry, in the adventure of cultivating the soul, of working the Gospel in the furrows of our soul.  In fact, our word verse--the staple of the poet---comes from the Latin word for furrow: versus. 

Spring is an important season for agriculture, the culture of land.  Lent, the springtime for the soul, is an important time for the culture of the soul, the cultura anima.  This notion of habituation or inculturation through practice and training, through discipline and exercise is still with us when we say that we have become well-versed in an art. 

Lent is a time to become familiar, well-versed in the art of turning to God.  A well-versed field is a field well-ploughed in spring.  A well-versed soul is one well-ploughed in Lent, and it is one ready to receive God, when the great "perhaps" of grace happens, like the first fresh buds and tender sprouts of spring.

We have forty days of grace to pray for the great "perhaps": to pray that the Lord turn us, to pray that the Lord turn to us, to pray that we may turn the soil of our soul so that it may receive the seed of his graceful Word when the Word turns to us, and thereby to have a well-founded hope of that bountiful Gospel crop: that our sins are forgiven, that we shall overcome death, with the end result that we live and move and have our being in Jesus the Lord in the victory that is Easter. (Acts 17:28).  "Our summer," says St. Augustine, "is the coming of Christ" in our souls.

"Turn us again, O God; and cause your face to shine, and we shall be saved." (Ps. 80:3, 7, 19 [79:4, 8, 20])

-----

Andrew M. Greenwell is an attorney licensed to practice law in Texas, practicing in Corpus Christi, Texas.  He is married with three children.  He maintains a blog entirely devoted to the natural law called Lex Christianorum.  You can contact Andrew at agreenwell@harris-greenwell.com.
---
Copyright 2016 - Distributed by THE CALIFORNIA NETWORK
Pope Francis Prayer Intentions for May 2016
Universal:
Respect for Women: That in every country of the world, women may be honored and respected and that their essential contribution to society may be highly esteemed.
Evangelization:
Holy Rosary: That families, communities, and groups may pray the Holy Rosary for evangelization and peace.

By Kenya Sinclair (CALIFORNIA NETWORK)
A new study revealed Welsh and English Catholics hold the highest retention rate of any denomination but maintain the lowest conversion rates. LOS ANGELES, CA (Catholic Online) - The report, titled the "Contemporary Catholicism in England and Wales," was issued by the ... continue reading
---

By Elise Harris (CNA/EWTN News)
For Pope Francis, prayer is neither a "magic wand" used to get what we want nor something casual we do only when we feel like it, but is rather the strength that sustains our faith in difficult moments. Vatican City, Rome (CNA/EWTN News) - "Jesus says that we need 'to ... continue reading
---

By Andrea Gagliarducci (CNA/EWTN News)
Former Pope Benedict XVI could appear in public once again on June 29, the 65th anniversary of his priestly ordination. Vatican City, Rome (CNA/EWTN News) - Speaking after the May 20 presentation of a book dedicated to Benedict XVI's pontificate, Archbishop Georg ... continue reading
---

By Tony Magliano
The best way to remember those who have been killed in battle is to work for the day when others will no longer be sent to take their place. Prayerfully reflecting on how to move away from war and war preparation should be central to every Memorial Day.Why do ... continue reading
---

By Ann Scneible (CNA/EWTN News)
The feast of the Holy Trinity is an invitation for us to commit to enriching our everyday relationships by promoting communion, consolation, and mercy, Pope Francis said during his weekly Sunday Angelus address. Vatican City, Rome (CNA/EWTN News) - "Our being created ... continue reading
---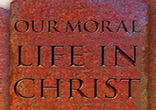 By Deacon Keith Fournier
What we choose determines who we become. Choosing what is good changes the chooser, empowering him or her to proceed along the pathways of virtue and develop the habitus - or habits- which promote Christian character. The Catechism of the Catholic Church ... continue reading
---

By Marshall Connolly (CALIFORNIA NETWORK)
Ever since the reveal of the Third Secret of Fatima in 2000, several people have insisted there's more to the secret than what the public was told. These rumors have taken a life of their own, prompting the Holy See to speak out against them. LOS ANGELES, CA (Catholic ... continue reading
---

By (CNA/EWTN News)
Recognizing the difference between a person who's possessed and a person struggling with a mental illness or other infirmity is a vital part of the ministry of exorcism, according to a long-time exorcist and priest. Rome, Italy (CNA/EWTN News) - Father Cipriano de Meo, ... continue reading
---

By (CNA/EWTN News)
It's a major miracle that you've probably never heard of. Lima, Peru (CNA/EWTN News) - On Sunday, Oct. 3, 1847, more than 2,000 people in Ocotlán, Mexico saw a perfect image of Jesus Christ crucified that appeared in the sky for more than 30 minutes.Approved by the ... continue reading
---

By (CNA/EWTN News)
During his Mass on Thursday, Pope Francis preached a warning to the rich who oppress the poor, focusing on employers who accumulate wealth by misusing those who work for them. Vatican City, Rome (CNA/EWTN News) - "We consider this drama of today: the exploitation of ... continue reading
---
All Living Faith News