The Only Authentic Solution for Our Times is Christ and Conversion
What does the Christmas season, the recent tragic events in Newton, and this video all have in common? They remind us that we need a savior. We need Christ in our lives in and in our societies.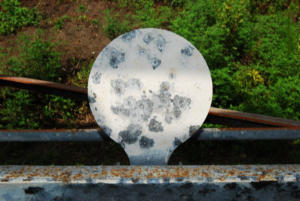 LOS ANGELES, CA (Catholic Online) - The video itself is an excellent production by CRU Global. It's an eganging 4 minutes that lead through a series of metaphors that represent the basic stages of salvation history: creation, the fall, Christ's coming and Resurrection, and our salvation.

I find the peculiarity of the video in the clarity of it's symbols and the strength of its message that speak both to the heart and to the mind, inviting us to ask ourselves the basic questions: Who am I? Where do I come from? Who is God? Why am I like this? Where am I going?
There are too many elements in the video to be able to cover them all, still a I would like to point out a few fundamental ones that are particularly related to the present moment.
Sin Isn't Just Any Problem
God, in creating us, bestowed upon us a precious gift: free will. Yet, many times we abuse this gift. When presented with a choice between the good and bad and we willing choose the latter. This act, what we commonly call a sin, is the core source of the misery and violence of the world.

It isn't merely a disorder or some problem that can be simply fixed with psychological treatments, new laws, more security, or whatever ideas that might occur to us. We, each and every one of us, make decisions that deny God's love, hurting others and ourselves.

This is not merely a social problem; it is my problem and your problem. With this must also recognize that if it were only up to us, there would be nothing that we could do to prevent the natural consequences of sin: death. Sin, in all its forms and degrees, whether it be little or small, suffocates life, corrupting it by injecting it with hate and darkness.
One of the Christian Faith's most original intuitions is that we can't "fix" this situation on our own. All the recent talk of new laws, new security, new measures etc. have their place, but a serious danger exists that in worrying so much about those things, we end up missing the fundamental point: we need a savior.
The Salvation Offered by Christ Isn't One that We Would Always Expect
One of the most difficult realities for many to accept in the Christian understanding of life, is the persistence of suffering and evil after the coming of Christ. If Christ has come, died, and resurrected, if He has brought us salvation, how can you explain what happens in the world today?
In asking these questions, let's not forget those who denied Christ because he didn't turn out to be the Messiah they expected, the one that would found a new earthly kingdom, a new era of peace and prosperity. The God born in Bethlehem wasn't the God they wanted.

Sometimes we too reject Christ as our salvation because he doesn't fix things as we would like. So we try again and again to resolve them by our own means. Still, the more and more we try, the worse things get. The desperation and anxiety that come from these continued failures reflect in many ways what we see in today's society.
The salvation offered to us by Christ is requires our cooperation. It's not something forced on us. He enters our world as a defenseless child, needing of a mother that takes him into her arms. He doesn't simply wipe out all evil in the earth, something like a new version of the great flood; rather he takes it upon himself in the form of the cross, offering himself in our place, and invites us to do the same for others. Those who aren't willing to help Christ in carrying the wait of their own personal sins as well as those around them, have yet to accept the Christian vocation.
What Can We Learn from This?
As Christ has loved us, so we are to love those around us. The love manifested in the Incarnation is the same love revealed to us on the cross: a love of mercy and self-giving.
How does this apply then to situations such as the recent shooting? What does our Faith say to us about such an event? It reminds us that we must not deny or ignore that sin exists and that it brings abut the gravest of consequences. At the same time, it calls us to love the sinner, just as Christ does with us. The essential response is forgiveness, repentance, and deeper conversion. We all are called to be instruments of reconciliation.

Many have offered prayers for the victim's families and others have vowed to take every measure necessary so that it never happen again. But shouldn't we also offer up prayers for Adam Lanza? Aren't we to pray for our enemies, for those who do us harm? Does Christ not teach us that the first step towards reconciliation is forgiveness? Does he not act in the same way with us?  
Our faith also reminds us with realism that in this life, sin and its consequences will continue to plague each one of us and our societies as well. The difficulties, the hardships, the violence will to a greater or less extent continue.

The fact that our culture has decidedly and strategically debarred the only person who can heal it, makes things gravely worse. Stricter laws, more security, more news articles. perhaps they will have some effect; but, the only truly effective response is a change of heart. Any solution that does not have Christ in the center, will be ultimately ineffective.
Thus, true change is possible. Still, we need to accept the fact that we can't do it on our own. We need Christ, and we need to allow him to touch our hearts and transform our lives each day more. It is through our conversion, our decision to forgive and love those around, our decision to serve the Church, that our society will begin to improve and be effectively transformed.
The Christmas Joy
As a final point, I would like to make a mention of how the mysteries of Faith that we celebrate this Christmas also shed light on what we have been saying. While, the coming of the Lord is a light of infinite purity and density, yet still one that is surrounded by darkness.

Our Lord knows all to well of man's condition; he looks upon his creation with sorrow as he witnesses our fragility, sin, and violence. Let us not forget that little time after his birth, our newborn savior and his family were forced to flee the murderous ambition of Herod.

The Christmas joy is not a naďve joy. It is, rather, a joy in which evil is conquered by love, hate with forgiveness, selfishness with self-giving, pride with humility. This is the path that Christ has come to teach us, this is the reason for the season. 

-----
Catholic-link.com is a website run by a group of young Catholics seeking to offer videos and resources to help others in their apostolate. See us on Facebook!
---
Videos and resources for Catholic apostolate.

By (CNA/EWTN News)
There's a demon that specializes in attacking the family, said exorcist César Truqui, a priest who participated in a course on exorcism held in Rome last year. Rome, Italy (CNA/EWTN News) - Fr. Truqui warned that everything that is harming the family, including ... continue reading
---

By Kenya Sinclair (CALIFORNIA NETWORK)
During an interview, Cardinal Robert Sarah explained the importance of priests facing east during Mass. LOS ANGELES, CA (Catholic Online) - In an interview with French Catholic magazine Famille Chrétienne, Cardinal Sarah, who is the prefect of the Congregation for ... continue reading
---

By Kenya Sinclair (CALIFORNIA NETWORK)
Rev. V. A. Anthony, of Brethren Assembly Church in Satna, his wife Prabha and one unnamed woman have been arrested in Aber, India after being accused of "forced conversions" and blaspheming against Hinduism. LOS ANGELES, CA (Catholic Online) - According to Christian ... continue reading
---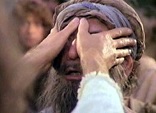 By Deacon Keith Fournier
The same Jesus who passed by Bartimaeus is alive today. The Good News is that no matter what has happened in our past, Jesus walks into the dusty streets of our lives this day. We simply need the eyes of living faith to see Him and the renewed heart to follow Him ... continue reading
---

By Kenya Sinclair (CALIFORNIA NETWORK)
In an attempt to make the Bible more interactive and entertaining to millennials, the King James Version (KJV) of the Bible has been translated with help from popular emoticons. LOS ANGELES, CA (Catholic Online) - According to The Memo, the new Bible, marked as ... continue reading
---

By Kenya Sinclair (CALIFORNIA NETWORK)
A new study revealed Welsh and English Catholics hold the highest retention rate of any denomination but maintain the lowest conversion rates. LOS ANGELES, CA (Catholic Online) - The report, titled the "Contemporary Catholicism in England and Wales," was issued by the ... continue reading
---

By Elise Harris (CNA/EWTN News)
For Pope Francis, prayer is neither a "magic wand" used to get what we want nor something casual we do only when we feel like it, but is rather the strength that sustains our faith in difficult moments. Vatican City, Rome (CNA/EWTN News) - "Jesus says that we need 'to ... continue reading
---

By Andrea Gagliarducci (CNA/EWTN News)
Former Pope Benedict XVI could appear in public once again on June 29, the 65th anniversary of his priestly ordination. Vatican City, Rome (CNA/EWTN News) - Speaking after the May 20 presentation of a book dedicated to Benedict XVI's pontificate, Archbishop Georg ... continue reading
---

By Tony Magliano
The best way to remember those who have been killed in battle is to work for the day when others will no longer be sent to take their place. Prayerfully reflecting on how to move away from war and war preparation should be central to every Memorial Day.Why do ... continue reading
---

By Ann Scneible (CNA/EWTN News)
The feast of the Holy Trinity is an invitation for us to commit to enriching our everyday relationships by promoting communion, consolation, and mercy, Pope Francis said during his weekly Sunday Angelus address. Vatican City, Rome (CNA/EWTN News) - "Our being created ... continue reading
---
All Living Faith News