Let us truly and with purpose thirst for Christ's coming. Let us be absorbed, moved, persuaded and changed by Advent.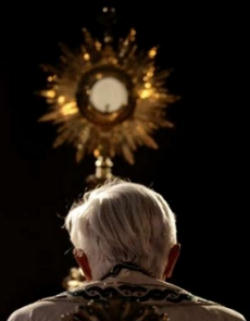 'God is here, he has not withdrawn from the world, he has not deserted us. Even if we cannot see and touch him as we can tangible realities, he is here and comes to visit us in many ways'. (Pope Benedict XVI)
GLADE PARK, Colorado (Catholic Online) - On Saturday, November 28, 2009, during the Celebration of First Vespers of Advent, Pope Benedict XVI gave a homily regarding the season of Advent. He asked the faithful to reflect on the meaning of the word Advent, which "can be rendered with 'presence, arrival, or coming.'"

As the First Sunday of Advent marks the beginning of the Church year in the West, so too should Advent mark the start of a new day in our faith lives. That our nation, a society whose soul not so long ago might have been described as "church", is persistently marching away from "Advent" and all its depth of meaning is unarguable. One has to ask, "Do we cherish Christ's 'presence'; are we longing for our Savior's 'arrival'; do we awake before the daystar rises, anticipating those moments when the horizon will soon burn with color, ignited with dazzling hues which signal the end of night?

While the term "Advent" is derived from the Latin, Adventus, which means "coming", Pope Benedict pointed out that the essential meaning of the word is: "God is here, he has not withdrawn from the world, he has not deserted us. Even if we cannot see and touch him as we can tangible realities, he is here and comes to visit us in many ways."

That is what sustains Catholics, other Christians and all the people of the world who look to the one true God: he "is here, he has not withdrawn", nor has he "deserted us." We realize this most clearly by contemplating what the Father predestined for us from the beginning: a divine plan that would draw men back to God; a plan that our Savior would embrace, endure, and complete; a Final Covenant sealed in the most precious blood of the Son of God. Look upon the Cross, and indeed you shall see that our God has never deserted anyone.

"In the tender compassion of our God the dawn from on high shall break upon us, to shine on those who dwell in darkness and the shadow of death, and to guide our feet into the way of peace" (Lk. 1:78-79).

As we enter fully into Advent and prepare for Christ's coming we realize more and more that he is indeed already here. All is sustained in Christ, all is for Jesus. If our Lord were to abandon us we could not speak, nor see, nor draw another breath. Further, we should not have lived at all. Therefore let us never doubt the presence of our Lord.

"All things came to be through him, and without him nothing came to be. What came to be through him was life, and this life was the light of the human race" (Jn. 1:1-4; NAB).

Christ is present in our lives in an immense way; the full dimension of His presence is far beyond our understanding. Yet the more prayerful we are, the more we embrace our Lord's call to holiness, the more we see and understand. In love we see Love and in Love there is light. By the light of Christ, as he ignites a fire within our soul, we begin to see his Light all around us: it is in a child's eye as she studies the petals of a rose; it is in the inflection of a youngster's voice as he prays at the onset of night; it is in the song of a bird high in the branches of a tree illuminated by God's sun; it is reflected on the waters of a cool stream. Let us truly live for Light; let us reject darkness; let us truly and with purpose thirst for Christ's coming. Let us be absorbed, moved, persuaded and changed by Advent.

Let us especially embrace Christ's 'coming' and 'presence' in the Eucharist. When we partake of Eucharist at Mass Christ truly arrives, filling us with his true body, blood, soul and divinity. The Eucharist is divine sustenance for the soul: priceless spiritual food and drink; for Christ's flesh is real food and his blood is real drink. (cf. Jn. 6). What an unfathomable treasure our King has given Catholics; what beauty Christ instituted at the Last Supper.

The Catechism of the Catholic Church explains that the sacrament of Eucharist is "unique" and that it is, through Christ's presence, raised above all the sacraments as "the perfection of the spiritual life". Advent should therefore draw us toward the Eucharist, where Christ makes himself wholly and entirely present.

"The mode of Christ's presence under the Eucharistic species is unique. It raises the Eucharist above all the sacraments as 'the perfection of the spiritual life and the end to which all the sacraments tend.' In the most blessed sacrament of the Eucharist 'the body and blood, together with the soul and divinity, of our Lord Jesus Christ and, therefore, the whole Christ is truly, really, and substantially contained.' This presence is called 'real' - by which is not intended to exclude the other types of presence as if they could not be 'real' too, but because it is presence in the fullest sense: that is to say, it is a substantial presence by which Christ, God and man, makes himself wholly and entirely present." (CCC # 1374).

Our Holy Father observed that the meaning of the expression 'advent' "includes that of visitatio, which simply and specifically means 'visit'; in this case it is a question of a visit from God: he enters my life and wishes to speak to me."

We hear of the many ways in which God visits us and enters our life, but do we truly desire that God visit us? God "wishes to speak to me", but do I listen? Do we allow for Advent to enter into our thoughts; do we live Advent? Do we open ourselves to God? Are we truly desirous of God's love? It is difficult or impossible for some to answer yes to these questions. Why?

The noise of the world labors constantly to drown God's whisper: there are thousands of distractions; there is constant temptation; and there is a great deal of sin and corruption within the secularized strata of our society. The heinous nature of sin is often forgotten. Piety is rare. Devotion is often difficult to find. Our society has, in various ways, entered into a serious downward spiral. But Advent is a time to turn away from such darkness, it is a time to re-focus, it is a time to prepare for Christ's coming. Perhaps we should remind ourselves of what is waiting for those who love God. It is true that if we placed all the pleasurable experiences of our life together in one instant and tasted of that instant,it would be as nothing compared to a single loving glance from the Father."Eye has not seen, ear has not heard, nor has it so much as dawned on man what God has prepared for those who love him" (1 Cor. 2:9).

Read from the saints. Learn how they lived and what they experienced. Indeed, God can touch you in a way that will leave you forever changed, lovesick, and awestruck. Our Lord can place you in a new world without your having gone anywhere; strike you with a flaming sword of love that will forever change the way you perceive reality; and draw you into an ecstasy hotter and brighter than the sun itself, a place where you would rather die ten-thousand deaths than leave. This Advent, contemplate what God has in store for those who love him.

Let us not forget we must love God in deed. Those who love God do not reject the authority of the Catholic Church his Son founded; nor do they fail to attend and participate at Mass; nor do they refuse the sacrament of Reconciliation; nor do they neglect to support the Church financially; nor do they forsake loving their neighbor; et cetera. If we love God we prove our love by obedience. Disobedience is not of love; true faith and true love is an obedient faith and love. If we truly desire Christ to come to us, let us embrace and reflect upon Advent, let us fervently focus on prayer, conversion, repentance, and the keeping of our Lord's commands.

Jesus said: "If you love me, you will keep my commandments. . . . Whoever has my commandments and observes them is the one who loves me. And whoever loves me will be loved by my Father, and I will love him and reveal myself to him" ( Jn 14:15-21 ).

The Vicar of Christ, Benedict XVI, ended his homily with these words: "Dear friends, Advent is the season of the presence and expectation of the eternal. For this very reason, it is in a particular way a period of joy, an interiorized joy that no suffering can diminish. It is joy in the fact that God made himself a Child. This joy, invisibly present within us, encourages us to journey on with confidence. A model and support of this deep joy is the Virgin Mary, through whom we were given the Infant Jesus. May she, a faithful disciple of her Son, obtain for us the grace of living this liturgical season alert and hardworking, while we wait. Amen!"

Let us pray to our Blessed Mother that she obtain for us the graces to be alert and hardworking. Let us model our lives after her, the most perfect Christian. Let us truly live the season of Advent, seeking Christ, thirsting for his coming. Let us offer the King the most meaningful gift we have to offer: our life.

"See, I come quickly; I have my reward in hand" ( Revelation 22:12 ).

-----

F. K. Bartels operates catholicpathways.com, and may be reached via email: bartels@catholicpathways.com. He is a contributing writer for Catholic Online.


---
Copywriter 2015 - Distributed by THE NEWS CONSORTIUM
Pope Francis Prayer Intentions for October 2015
Universal:
That human trafficking, the modern form of slavery, may be eradicated.
Evangelization:
That with a missionary spirit the Christian communities of Asia may announce the Gospel to those who are still awaiting it.

By Kenya Sinclair (CALIFORNIA NETWORK)
Each year, millions of people across the United States rush to grocery stores and prepare to visit their families in celebration of Thanksgiving. Visiting loved ones and enjoying a specially prepared meal are both wonderful parts of celebrating, but don't forget to ... continue reading
---

By Catholic Online (NEWS CONSORTIUM)
Pope Francis has made it clear, Jesus is weeping over a world at war. It has become obvious that this is a time of extreme danger for all people around the globe. No population is safe from terror. The threats aren't just from terrorist organizations like ISIS and Al ... continue reading
---

By Catholic Online (CALIFORNIA NETWORK)
The veneration of relics in the Catholic Church has been one of the most debated practices in the faith. While such veneration is actually common in the human experience -even Communists did it with the body of Lenin, the veneration of relics in the Church is the ... continue reading
---

By Tony Magliano
During the recent U.S. Catholic bishops' fall assembly in Baltimore, several bishops and one abbot, decided to skip dinner at the downtown Marriott Waterfront hotel, and walked several blocks to an inner city parish to share a simple meal with about 30 peace ... continue reading
---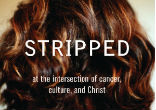 By Mary Rezac, CNA/EWTN News
Heather King never cared much for doctors. Los Angeles, CA (CNA) - It's an attitude she partly inherited from her mother, "who classified ginger ale as a medicine, considered Novocain a snobbish extravagance" and somehow managed to avoid a visit to the doctor's office ... continue reading
---
By Kenya Sinclair (CALIFORNIA NETWORK)
It is easy to fall prey to depression and sadness with everything that has been going on in the world these days. The trick to maintaining a positive attitude and living in the joy God has for us is as easy as following five simple steps. LOS ANGELES, CA (Catholic ... continue reading
---

By Marshall Connolly, Catholic Online (THE CALIFORNIA NETWORK)
Want to lose the War on Christmas? Surrender Advent. We Christians have gone out of our minds, arguing about Starbucks cups and greeters who (correctly) say "Happy Holidays" in place of "Merry Christmas." In all the bustle of the season, we have forgotten that Advent ... continue reading
---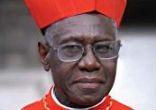 By Elise Harris, CNA/EWTN News
At the presentation of his new book, Cardinal Robert Sarah said that Western society is rapidly forgetting God, and expressed his desire to help people rediscover him through both prayer and witness. Vatican City (CNA/EWTN News) - "I would like to help people ... continue reading
---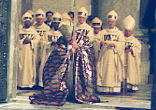 By Elise Harris, CNA/EWTN News
Hidden since the Jubilee of 2000, the Holy Door in St. Peter's Basilica was revealed Tuesday as the brick wall covering it was removed in anticipation of the Holy Year of Mercy launching next month. Vatican City (CNA/EWTN News) - Cardinal Angelo Comastri, the ... continue reading
---

By Abigail James (CALIFORNIA NETWORK)
Fear is a powerful thing. Fear can completely cripple the body and soul. Since the terrifying Paris terrorist attacks last week the news has been full of death, terrorists, murder and fear. LOS ANGELES, CA (Catholic Online) - Those not in power are left wondering ... continue reading
---
All Living Faith News