By Catholic Online (NEWS CONSORTIUM)
7/2/2014 (2 years ago)
Catholic Online (www.catholic.org)
Dr. Yoshihiro Kawaoka cooks up especially resilient strain of the H1N1 virus
Will it benefit mankind - or unleash a new terror on the human race? Dr. Yoshihiro Kawaoka, professor of virology at University of Wisconsin at Madison, has taken the 2009 strain of pandemic influenza and has made it even more virulent. That virus was culpable in the deaths of half a million people worldwide. Kawaoka replicated the deadly Spanish flu of 1918 and has followed it up with an especially resilient strain of the H1N1 virus.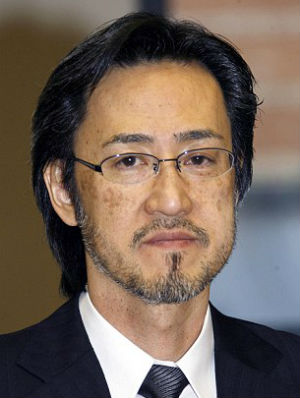 Brave new researcher -- or Dr. Frankenstein? Dr. Yoshihiro Kawaoka is confident his research will benefit humanity.
LOS ANGELES, CA (Catholic Online) - Kawaoka's critics says this renders the world's population defenseless against the virus. They point out the fact that the H1N1 virus that sparked the 2009-2010 pandemic has turned into a regular human flu virus that continues to circulate seasonally worldwide.

According to Kawaoka, he intends to convert the virus into its pre-pandemic state in order to see how it has changed over the past four years. He says that his ultimate goal is to perfect the design of the flu vaccines of the future. In order to do so, he says that he has enabled the virus to "escape" the human immune system.

Let's light up the darkness with our prayers --


"Through selection of immune escape viruses in the laboratory under appropriate containment conditions, we were able to identify the key regions [that] would enable 2009 H1N1 viruses to escape immunity," Kawaoka says.
The award-winning researcher has been secretive about his latest project. He does say that his study is complete and is currently awaiting publication.
Kawaoka has been conducting his risky experiments out of a state-of-the-art laboratory at the Institute for Influenza Virus Research in Madison. Members of the audience walked away shocked after he revealed his H1N1 study earlier this year during a closed-door meeting.
A colleague who witnessed the presentation said Kawaoka had picked out H1N1 strains that were resistant to antibodies -- and then repeated the process several time until he had a super-virus that could not be wiped out by a vaccine.
"He used a flu virus that is known to infect humans and then manipulated it in such a way that it would effectively leave the global population defenseless if it ever escaped from his laboratory," the unnamed scientist said.
"Everything he did before was dangerous but this is even madder."
Officials at the University of Wisconsin have reassured the public that there is little to no risk that the virus could escape from the lab.
---
Copyright 2016 - Distributed by THE CALIFORNIA NETWORK
Pope Francis Prayer Intentions for August 2016
Universal:
Sports: That sports may be an opportunity for friendly encounters between peoples and may contribute to peace in the world.
Evangelization:
Living the Gospel: That Christians may live the Gospel, giving witness to faith, honesty, and love of neighbor.
---
---
---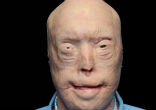 By Abigail James (CALIFORNIA NETWORK)
Fifteen years ago, volunteer firefighter Patrick Hardison suffered extreme facial burns while responding to a house fire. He lost a large portion of his face, including his eyelids, ears, lips, hair and most of his nose. LOS ANGELES, CA (Catholic Online) - Hardison, ... continue reading
---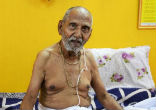 By Kenya Sinclair (CALIFORNIA NETWORK)
An Indian monk claiming to be 120-years-old has revealed his secret to a long, healthy life. LOS ANGELES, CA (Catholic Online) - Swami Sivananda appears to be a physically fit and his clean bill of health suggests he has led a long, healthy life.Sivananda plans to ... continue reading
---

By David Drudge (CALIFORNIA NETWORK)
As Aetna pulls out of the Obamacare marketplace across most of the country, the moral failure of the Affordable Care Act becomes apparent. The ACA is neither affordable or sustainable. It is a complete failure that worsens with time. LOS ANGELES, CA (California ... continue reading
---

By Marshall Connolly, (NEWS CONSORTIUM)
The cost of Obamacare continues to skyrocket, surpassing all expectations. Obamacare is inching closer to failure. LOS ANGELES, CA (California Network) - Obamacare is inching closure to failure, or success, depending on its aim. If Obamacare was designed to provide ... continue reading
---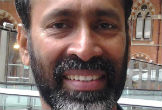 By Kenya Sinclair (CALIFORNIA NETWORK)
A Bishop, nun and thirteen clerics have decided to follow Father Davis Chiramel's lead when he gave the gift of life to a poor electrician. LOS ANGELES, CA (Catholic Online) - According to <a ... continue reading
---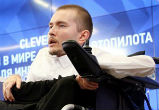 By Kenya Sinclair (CALIFORNIA NETWORK)
Dr. Sergio Canavero, nicknamed Dr. Frankenstein, believes he can conduct a controversial operation to give a terminally ill man one more chance at life. LOS ANGELES, CA (Catholic Online) - Valery Spiridonov suffers from the very serious muscular atrophy disease ... continue reading
---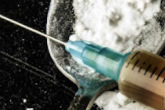 By Kenya Sinclair (CALIFORNIA NETWORK)
The United States enters a prescription opioid and heroin epidemic while the Obama Administration attempts to control it. LOS ANGELES, CA (Catholic Online) - The Guardian reported an alarming increase in an ongoing HIV outbreak across the United States.The primary ... continue reading
---

By Kenya Sinclair (CALIFORNIA NETWORK)
Britain warns citizens against visiting the United States following a breakout of the Zika virus. LOS ANGELES, CA (Catholic Online) - According to the Telegraph, Public Health England (PHE) advised all British tourists visiting Florida should abstain from sexual ... continue reading
---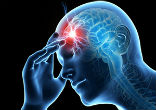 By Kenya Sinclair (CALIFORNIA NETWORK)
Did you know 90 percent of all strokes are preventable? What would you do to live a longer, healthier life? LOS ANGELES, CA (Catholic Online) - According to the Population Health Research Institute (PHRI), ten risk factors can be modified to prevent 9 of ten strokes ... continue reading
---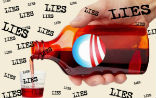 By David Drudge (CALIFORNIA NETWORK)
There's more proof the Affordable Care Act is anything but affordable. The national tab for healthcare, per person now exceeds $10,000. It may be because the goal of Obamacare is to fail and push the nation into a socialist, single-payer system. LOS ANGELES, CA ... continue reading
---
All Health News