Long extinct spider recreated in lab; Video shows how predatory spider walked on land
There would be few reasons as to why anyone would want to bring an ugly spider, long extinct, back to life. Thanks to computer generated imagery generated by fossils of a 410 million-year-old arachnid, however, scientists have been able to recreate how it walked on land.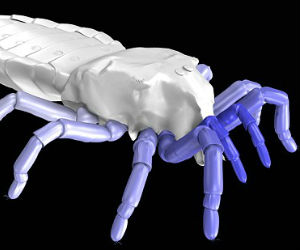 Comparing them to living arachnids, the researchers used an open source computer graphic program called "Blender" to create the video showing the animals walking.
LOS ANGELES, CA (Catholic Online) - One of the first predators on land, researchers used exceptionally preserved fossils from the Natural History Museum in London to create the animation.

The completed animation shows the most likely walking gait of the animal, which was thought to be only a few millimeters long.

Shop our beautiful collection of rosaries -- by going here --


Thin slices of rock showing the animal's cross-section were used to work out the range of motion in the limbs of this ancient, extinct early relative of the spiders. The arachnid, known as Palaeocharinus, was part of a spider-like group known as Trigonotarbida.
These animals roamed Europe and North America, as well as Argentina, from around 419 and 290 million years ago. They ranged in size from a few millimeters to a few centimeters in body length. Most were predatory, and later species were heavily armored.
Comparing them to living arachnids, the researchers used an open source computer graphic program called "Blender" to create the video showing the animals walking. 
"When it comes to early life on land, long before our ancestors came out of the sea, these early arachnids were top dog of the food chain," author Dr. Russell Garwood, a paleontologist in the University of Manchester's School of Earth, Atmospheric and Environmental Sciences says.
"They are now extinct but, from about 300 to 400 million years ago, seem to have been more widespread than spiders.
"Now we can use the tools of computer graphics to better understand and recreate how they might have moved - all from thin slivers of rock, showing the joints in their legs." 
These eight-legged creatures were one of the earliest to walk the land. On their time on earth, they dominated the food chain while the ancestors of humans were still swimming in the primeval swamp.
Co-author Dr. Jason Dunlop, a curator at the Museum für Naturkunde, Berlin, said: "These fossils - from a rock called the Rhynie chert - are unusually well-preserved.
"During my PhD I could build up a pretty good idea of their appearance in life. This new study has gone further and shows us how they probably walked.
"For me, what's really exciting here is that scientists themselves can make these animations now, without needing the technical wizardry - and immense costs - of a Jurassic Park-style film.
"When I started working on fossil arachnids we were happy if we could manage a sketch of what they used to look like; now we can view them running across our computer screens."
This work is part of a special collection of papers on three-dimensional visualization and analysis of fossils published.
---
Copyright 2017 - Distributed by THE CALIFORNIA NETWORK
Pope Francis Prayer Intentions for DECEMBER 2016
Universal:
End to Child-Soldiers: That the scandal of child-soldiers may be eliminated the world over.
Evangelization:
Europe: That the peoples of Europe may rediscover the beauty, goodness, and truth of the Gospel which gives joy and hope to life.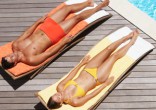 By Marshall Connolly (CALIFORNIA NETWORK)
It seems like 2016 is now officially the hottest year on record since records were kept. It's a disturbing milestone, and a sign of a greater problem. The planet has warmed by another fraction of a degree over previous years. But it's also easy to ask, "so what?" LOS ... continue reading
---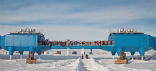 By Marshall Connolly (CALIFORNIA NETWORK)
Scientists are abandoning a base in Antarctica for fear that a massive crack in the ice sheet could destabilize their area. The Halley VI ice base on the Brunt Ice Shelf has been closed amid fears the shelf is nearing collapse. LOS ANGELES, CA (California Network) -- ... continue reading
---

By Marshall Connolly (CALIFORNIA NETWORK)
For five years, California has suffered through record-busting drought that has alarmed planners. Now, the state may be emerging from the drought as epic rains follow epic heat. LOS ANGELES, CA (California Network) -- A few years ago, it was difficult to ascertain if ... continue reading
---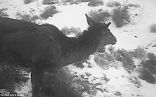 By Marshall Connolly (CALIFORNIA NETWORK)
A mysterious animal has been captured on film in China reigniting a discussion about cryptids. Cryptids are mysterious animals often associated with folklore and myth. But in this case, one animal appears to be real. LOS ANGELES, CA (California Network) -- ... continue reading
---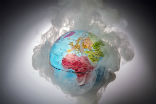 By Marshall Connolly (CALIFORNIA NETWORK)
If you thought 2016 was hot, that's because it was. In fact, 2016 was the second hottest year on record for the USA. LOS ANGELES, CA (California Network) -- As most of the nation freezes under a blanket of January snow, it's difficult to remember the warm months of ... continue reading
---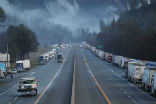 By Marshall Connolly (CALIFORNIA NETWORK)
Northern California is about to be hit with a massive storm that contains so much rain, it is known as an "atmospheric river." Meteorologists say the event happens about only once in a decade. LOS ANGELES, CA (California Network) - An epic storm is poised to hit ... continue reading
---

By Marshall Connolly (CALIFORNIA NETWORK)
In about a decade or so, your food is going to be a lot different. For the first time since humans began farming and ranching, the way we grow and produce food is about the change --dramatically. Farmers and ranchers, your days are numbered. LOS ANGELES, CA (California ... continue reading
---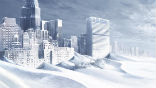 By Marshall Connolly (CALIFORNIA NETWORK)
The climate change skeptics are going to love this one. Under one scenario global warming could trigger a new ice age that will devastate Europe. The good news is, if it happens, it will take some time. The scenario shows just how difficult the impact of global climate ... continue reading
---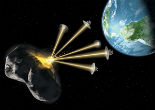 By Marshall Connolly (CALIFORNIA NETWORK)
The inner Solar System is a cosmic shooting gallery, and Earth is a target. This is very apparent this year as NASA is tracking several objects headed our way. LOS ANGELES, CA (California Network) -- Anything headed towards Earth is of monumental importance. Earth has ... continue reading
---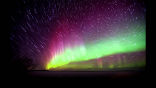 By Marshall Connolly (CALIFORNIA NETWORK)
NASA has released some beautiful images of the aurora borealis, also known as the northern lights, captured from space. The pictures show the glowing, colorful lights against the curvature of the Earth, from about 250 miles up. LOS ANGELES, CA (California Network) -- ... continue reading
---
All Green News