By Catholic Online (NEWS CONSORTIUM)
6/24/2014 (2 years ago)
Catholic Online (www.catholic.org)
Conservationists fear species could be extinct within a decade
Maggie is a beautiful 22-year-old orangutan and the first of her species to give birth through assisted reproductive technology. Her still unnamed baby was born on May 20 at the LEO center in Connecticut with a team of veterinarians and an infertility doctor who normally treats humans, Mark Leondires. Maggie's birth gives hopes to a species that many fear will soon become extinct.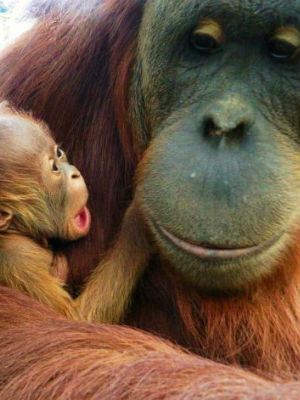 Orangutans once thrived throughout Southeast Asia. The colorful breed now resides only in the Indonesian islands of Borneo and Sumatra.
LOS ANGELES, CA (Catholic Online) - "This is the first time we have succeeded worldwide in helping an orangutan to reproduce using assisted reproductive technologies," Leondires says. He performed natural-cycle intrauterine insemination on Maggie using the sperm of another orangutan living at the center.

"To be able to repeat that at this facility, which is a unique space, and then transfer that knowledge to other zoos to generate species diversity within the orangutan population is our ultimate goal," he added.

Come shop our beautiful selection of rosaries by going here --

Orangutans are endangered species. They could no longer roam the Earth by 2023 if nothing is done to halt the mass destruction of their natural habitat.

Orangutans once thrived throughout Southeast Asia. The colorful breed now resides only in the Indonesian islands of Borneo and Sumatra. More than 80 percent of the orangutan's habitat has been destroyed by illegal logging and the palm oil industry.

"They will clear-cut wild forest areas, burn them until everything is gone, and then they plant palm oil," Marcella Leone, director of the LEO Zoological Conservation Center, says. "Palm oil is in high demand because we use it in so many things, from biofuels to soaps to food."

There were an estimated 230,000 orangutans worldwide a century ago. There's now just an estimated 41,000 in Borneo and just 7,500 currently on Sumatra.

Leone said she hopes the LEO center's work will extend to preserving genetic material from wild animals and zoo animals as a sort of "ark" to help save them.

"There are so many animals now in rescue centers in Borneo and Sumatra that could be released into the wild, but there is just not enough wild to release them into," Leone says. She's run the private breeding center since 2009.

"So if we can perfect this [assisted reproduction] and work with people over there and collect genetic material and save it for the future, we really might be able to save this species," she added.
---
Copyright 2017 - Distributed by THE CALIFORNIA NETWORK
Pope Francis Prayer Intentions for DECEMBER 2016
Universal:
End to Child-Soldiers: That the scandal of child-soldiers may be eliminated the world over.
Evangelization:
Europe: That the peoples of Europe may rediscover the beauty, goodness, and truth of the Gospel which gives joy and hope to life.
---
---
---

By Marshall Connolly (CALIFORNIA NETWORK)
For five years, California has suffered through record-busting drought that has alarmed planners. Now, the state may be emerging from the drought as epic rains follow epic heat. LOS ANGELES, CA (California Network) -- A few years ago, it was difficult to ascertain if ... continue reading
---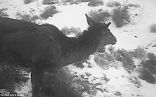 By Marshall Connolly (CALIFORNIA NETWORK)
A mysterious animal has been captured on film in China reigniting a discussion about cryptids. Cryptids are mysterious animals often associated with folklore and myth. But in this case, one animal appears to be real. LOS ANGELES, CA (California Network) -- ... continue reading
---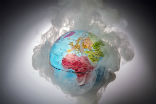 By Marshall Connolly (CALIFORNIA NETWORK)
If you thought 2016 was hot, that's because it was. In fact, 2016 was the second hottest year on record for the USA. LOS ANGELES, CA (California Network) -- As most of the nation freezes under a blanket of January snow, it's difficult to remember the warm months of ... continue reading
---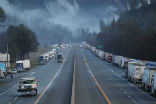 By Marshall Connolly (CALIFORNIA NETWORK)
Northern California is about to be hit with a massive storm that contains so much rain, it is known as an "atmospheric river." Meteorologists say the event happens about only once in a decade. LOS ANGELES, CA (California Network) - An epic storm is poised to hit ... continue reading
---

By Marshall Connolly (CALIFORNIA NETWORK)
In about a decade or so, your food is going to be a lot different. For the first time since humans began farming and ranching, the way we grow and produce food is about the change --dramatically. Farmers and ranchers, your days are numbered. LOS ANGELES, CA (California ... continue reading
---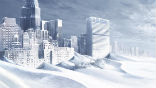 By Marshall Connolly (CALIFORNIA NETWORK)
The climate change skeptics are going to love this one. Under one scenario global warming could trigger a new ice age that will devastate Europe. The good news is, if it happens, it will take some time. The scenario shows just how difficult the impact of global climate ... continue reading
---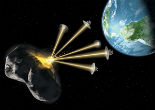 By Marshall Connolly (CALIFORNIA NETWORK)
The inner Solar System is a cosmic shooting gallery, and Earth is a target. This is very apparent this year as NASA is tracking several objects headed our way. LOS ANGELES, CA (California Network) -- Anything headed towards Earth is of monumental importance. Earth has ... continue reading
---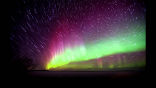 By Marshall Connolly (CALIFORNIA NETWORK)
NASA has released some beautiful images of the aurora borealis, also known as the northern lights, captured from space. The pictures show the glowing, colorful lights against the curvature of the Earth, from about 250 miles up. LOS ANGELES, CA (California Network) -- ... continue reading
---
By Marshall Connolly (CALIFORNIA NETWORK)
A comet is becoming visible in the northern hemisphere and may reach naked-eye brightness in the days ahead. The comet, 45P/Honda-Mrkos-Pajdušáková is a green, periodic comet discovered in 1948 that routinely passes close to Earth. It will flirt with naked eye ... continue reading
---

By Marshall Connolly (CALIFORNIA NETWORK)
There is nothing in the universe as important as water. Without it, nothing we know of can live. This cosmic understanding is appreciated in California's Central Valley where water remains in short supply and reserves continue to deplete. Worse, the Central Valley is ... continue reading
---
All Green News