By Catholic Online (NEWS CONSORTIUM)
6/20/2014 (11 months ago)
Catholic Online (www.catholic.org)
Strange fish found at 5,000 ft
A rarely seen jellyfish was spotted on an oil rig camera 5,000 feet below the surface in the Gulf of Mexico back in 2012. But now, two years later, it has finally been identified by marine biologists.
Highlights
By Catholic Online (NEWS CONSORTIUM)
Catholic Online (www.catholic.org)
6/20/2014 (11 months ago)
Published in Green
---
LOS ANGELES, CA (Catholic Online) - This billowing deep-sea creature was identified by strange hexagonal patterns on its skin which led scientists to declare it the deepstaria reticulum, or placental jellyfish.

Join the Pope in ending world hunger.


This species is rarely seen, being usually found in the cooler waters of the Antarctic, and actually required scientists to use old dive notes from the 1960s and 1980s to be sure. The species is rarely found alive or intact.
Web users struggled to identify the creature, and some thought it could very well be whale placenta.
---
Copywriter 2015 - Distributed by THE NEWS CONSORTIUM
Pope Francis Prayer Intentions for May 2015
Universal:
That, rejecting the culture of indifference, we may care for our neighbours who suffer, especially the sick and the poor.
Evangelization:
That Mary's intercession may help Christians in secularized cultures be ready to proclaim Jesus.
---
---
---

By Talia Ramos (NEWS CONSORTIUM)
Scientists initially thought that the large stones' movements in Death Valley, California without any human intervention are due to the icy, slippery surface due to the winter season. However, they found a colony of bacteria living within the area bound by the mystery ... continue reading
---

By Matt Waterson (NEWS CONSORTIUM)
A new study published in the science journal BMC Evolutionary Biology has revealed a startling fact about the ancestors of modern snakes, suggesting that the reptiles may have evolved from creatures that had feet and ankles around 128 million years ago on the ... continue reading
---

By Nikky Andres (NEWS CONSORTIUM)
When an inter-tidal rock was found in the Sucia Island State Park in Washington State back in 2012, its discoverers had no idea that it would create or cause such excitement and hype. Embedded in the rock is a 17-inch bone fragment, that could not be immediately ... continue reading
---
By Catholic Online (NEWS CONSORTIUM)
Humanity's rapid expansion as the global population increases is taking its toll on the environment. Climate change, overpopulation, pollution, hunting of endangered species and strip mining are running rampant worldwide. A series of shocking photographs now ... continue reading
---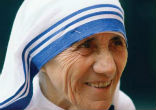 By Catholic Online (NEWS CONSORTIUM)
In spite of various published reports that Blessed Teresa of Kolkata will be canonized on September 4, 2016, the Vatican says that this remains hypothetical. "It is a working hypothesis, therefore there is no official confirmation to be given," Vatican representative ... continue reading
---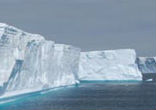 By Catholic Online (NEWS CONSORTIUM)
The rich get richer, the poor get poorer and those polar ice caps keep right on melting. Things have deteriorated so badly - especially the Larsen B ice shelf, that scientist now fear the entire Antarctica ice shelf will collapse by the end of this decade, in ... continue reading
---
By Atarah Haely (NEWS CONSORTIUM)
The worst news for spider haters in Australia and around the globe: a natural migration phenomenon where baby spiders are flying is possible and has recently happened in the southern part of Australia. MUNTINLUPA, PHILIPPINES (Catholic Online) - Referred to as "Angel ... continue reading
---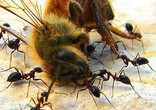 By Catholic Online (NEWS CONSORTIUM)
It is an alarming figure that may speak of a silent, ecological disaster. According to a federal study, more than two out of five American honeybee colonies died in the past year. LOS ANGELES, CA (Catholic Online) - The survey reports that the worst die-off ... continue reading
---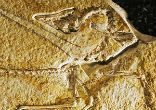 By Catholic Online (NEWS CONSORTIUM)
An asteroid, crashing into the Earth 65 million years ago, is thought to have caused the dinosaurs to go extinct. A group of dinosaurs managed to survive, and is thought to have evolved into modern-day birds. That theory has been around since the 19th Century. ... continue reading
---

By Atarah Haely (NEWS CONSORTIUM)
Inside a cave near Tena in Ecuador, a group of scientists filmed a catfish climbing up the wall to lick food from the roof. Climbing seems impossible for fishes, but evidence of an actual video showing an armored catfish making its way up the cave wall presents a new ... continue reading
---
All Green News