By Catholic Online (NEWS CONSORTIUM)
4/11/2014 (1 year ago)
Catholic Online (www.catholic.org)
Waste, toxic chemicals dumped by textile plant renders Citarum the most polluted river in the world
As people in China's most air polluted cities cheerfully don face masks, a fisherman on Indonesia's Citarum River has blankly accepted his polluted fate. Once searching for fish, Herman, the name of the fisherman proffered to news reporters says he now looks for plastic discarded in the river to recycle. The onetime tropical paradise is now little more than a landfill.
LOS ANGELES, CA (Catholic Online) - Reported to be the dirtiest river in the world, the Citarum is full of trash, debris and toxic waste. A nearby textile mill is the chief culprit.


"I don't catch fish anymore," Herman tells reporters. "They're floating on the surface . I'm sure everyone knows the result of dumping rubbish like this. There are rules, but nobody is enforcing them"
Check out our fine selection of Bibles -- by going here!
The Citarum has lost 60 percent of its fish stocks, in spite of this, more than 35 million people still rely on the river for drinking and washing.
The people here say that textile factories illegally dump chemicals into the river at night. Some nearby village wells contain four times the recommended safe levels of mercury.
The water at times turns red, green, yellow and black because of the high concentration of dyes. It has been linked with increased cancer rates, as well as skin diseases, mental illness and slow development among local children.
There are claims that major clothing chains could be partly to blame for the torrent of pollution. A Greenpeace report last year claimed one of the largest textile manufacturers on the Citarum, PT Gistex Group - has had a "business relationship" with Gap, H&M and Adidas.
The charity found the manufacturer's wastewater contained high doses of several toxic substances.
---
Copywriter 2015 - Distributed by THE NEWS CONSORTIUM
Pope Francis Prayer Intentions for March 2015
Universal:
Scientists: That those involved in scientific research may serve the well-being of the whole human person.
Evangelization:
Contribution of women: That the unique contribution of women to the life of the Church may be recognized always.
---
---
---
By Matt Waterson (NEWS CONSORTIUM)
Scientists have completed mapping out a new reservoir of magma underneath Yellowstone's massive supervolcano. The magma was found about 12 to 28 miles beneath the surface of the volcano and with computer mapping technology scientists have determined that it is ... continue reading
---

By Talia Ramos (NEWS CONSORTIUM)
The number of species we have successfully discovered throughout history are only about a fifth of the speculated total number of them coexisting with us. In a recent discovery, it was found that the vampire squid has distinct difference from the true squid we know of. ... continue reading
---

By Atarah Haely (NEWS CONSORTIUM)
Unexplained phenomena of strong dust storms are sweeping cities all over the globe, blocking the sun and darkening the day. The massive dust storms, known as haboob in Arabic, begun polluting some parts of the world at the beginning of the year. Theories surfaced as ... continue reading
---

By Matt Waterson (NEWS CONSORTIUM)
There is liquid water on Mars, Nasa has announced following tests done by the Curiosity rover. LOS ANGELES, CA (Catholic Online) - This news contradicts decades of thought that Earth's neighbor was too cold and arid for liquid water to exist, and may mean that ... continue reading
---

By Atarah Haely (NEWS CONSORTIUM)
A huge asteroid, with an estimated size of 10 to 40m, is expected to come in contact with Earth, closer than it did the last time. MUNTINLUPA, PHILIPPINES (Catholic Online) - Asteroid 2012 TC4 was approximated at about the size of the Statue of Liberty from the torch ... continue reading
---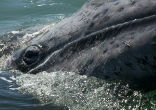 By Catholic Online (NEWS CONSORTIUM)
A female western gray whale from Russia now holds the record as the mammal with the longest known migration, researchers say. Named Vavara, which is the Russian equivalent fro "Barbara," the plucky whale swam a total of 13,988 miles in 172 days. LOS ANGELES, CA ... continue reading
---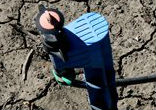 By Catholic Online (NEWS CONSORTIUM)
Entering its fourth year of drought, large amounts of water is mysteriously vanishing from the Sacramento-San Joaquin Delta. Farmers who have used the delta for generations are the prime suspects. LOS ANGELES, CA (Catholic Online) - Complaints from two large ... continue reading
---

By Hannah Raissa Marfil (NEWS CONSORTIUM)
Using backpack flight recorders, scientists have discovered that the blackpoll warbler songbirds are able fly nonstop across the Atlantic Ocean. These tiny songbirds, weighing about 4.2 ounces (119 grams), were able to complete the flight without a stop for over 1,410 ... continue reading
---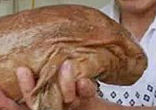 By Catholic Online (NEWS CONSORTIUM)
A park ranger in south China named only as "Mr. Xiao" has caught an enormous Chinese salamander. It is acknowledged as the world's largest living amphibian and is known as the "Living Fossil," as it has remained unchanged for 170 million years. LOS ANGELES, CA ... continue reading
---

By Hannah Raissa Marfil (NEWS CONSORTIUM)
Foam peanuts that constantly clutter your room and fill up the trash, after a package arrives, could actually be useful. This new discovery, presented at the 249th National Meeting & Exposition of the American Chemical Society (ACS), was researched by a team from ... continue reading
---
All Green News