United nations panel paints Apocalyptic scenario from global warming trends
A forthcoming report from the United nations paints a very bleak picture of a world irreparably damaged by climate change. The second of three publications by the U.N.'s Intergovernmental Panel on Climate Change, due for publication at the end of this month, is the most comprehensive investigation into the impact of climate change ever undertaken. According to the report, the warming climate will force mass migration, especially in Asia, increasing the risk of violent conflict.
Small-island states and other places highly vulnerable to sea-level rise face major challenges to their territorial integrity.
LOS ANGELES, CA (Catholic Online) - The report predicts that climate change will reduce median crop yields by two percent per decade for the rest of the century. Set against a backdrop of a world in dire need of more food, this will push up malnutrition in children by about a fifth.
 

The warming climate will also take its toll on human health, pushing up the number of intense heat waves and fires and increasing the risk from food and water-borne illnesses.
The United Kingdom's already elevated air pollution is likely to worsen as burning fossil fuels increase ozone levels. Warmer weather will increase the incidence of asthma and hay fever.
A rare grassy coastal habitat unique to Scotland and Ireland is also set to suffer, as are grouse moors in the U.K. and peat lands in Ireland.
By the end of the 21st Century "hundreds of millions of people will be affected by coastal flooding and displaced due to land loss." The majority affected will be in East Asia, Southeast Asia and South Asia.
In addition, rising sea levels mean coastal systems and low-lying areas will increasingly experience submergence, coastal flooding and coastal erosion.
A global mean temperature increase of 2.5 centigrade above pre-industrial levels may lead to global aggregate economic losses of between 0.2 and 2.0 percent, the report warns.
Until mid-century, climate change will impact human health mainly by exacerbating problems that already exist, the report says.
Climate change will lead to increases in ill-health in many regions, with examples including a greater likelihood of injury, disease and death due to more intense heat waves and fires; increased likelihood of under-nutrition; and increased risks from food and water-borne diseases.
Climate change over the 21st century will have a significant impact on forms of migration that compromise human security. Climate change also indirectly increases the risks from violent conflict in the form of civil war, inter-group violence and violent protests by exacerbating well-established drivers of these conflicts such as poverty and economic shocks.
Small-island states and other places highly vulnerable to sea-level rise face major challenges to their territorial integrity. Some "trans-boundary" impacts of climate change, such as changes in sea ice, shared water resources and migration of fish stocks have the potential to increase rivalry among states. 
Even worse, "freshwater-related risks of climate change increase significantly with increasing greenhouse gas emissions," the report reads. It finds that climate change will "reduce renewable surface water and groundwater resources significantly in most dry subtropical regions," exacerbating the competition for water. Terrestrial and freshwater species will also face an increased extinction risk under projected climate change during and beyond the 21st century.
---
Copyright 2017 - Distributed by THE CALIFORNIA NETWORK
Pope Francis Prayer Intentions for DECEMBER 2016
Universal:
End to Child-Soldiers: That the scandal of child-soldiers may be eliminated the world over.
Evangelization:
Europe: That the peoples of Europe may rediscover the beauty, goodness, and truth of the Gospel which gives joy and hope to life.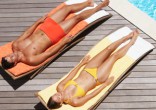 By Marshall Connolly (CALIFORNIA NETWORK)
It seems like 2016 is now officially the hottest year on record since records were kept. It's a disturbing milestone, and a sign of a greater problem. The planet has warmed by another fraction of a degree over previous years. But it's also easy to ask, "so what?" LOS ... continue reading
---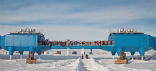 By Marshall Connolly (CALIFORNIA NETWORK)
Scientists are abandoning a base in Antarctica for fear that a massive crack in the ice sheet could destabilize their area. The Halley VI ice base on the Brunt Ice Shelf has been closed amid fears the shelf is nearing collapse. LOS ANGELES, CA (California Network) -- ... continue reading
---

By Marshall Connolly (CALIFORNIA NETWORK)
For five years, California has suffered through record-busting drought that has alarmed planners. Now, the state may be emerging from the drought as epic rains follow epic heat. LOS ANGELES, CA (California Network) -- A few years ago, it was difficult to ascertain if ... continue reading
---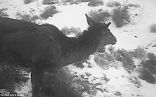 By Marshall Connolly (CALIFORNIA NETWORK)
A mysterious animal has been captured on film in China reigniting a discussion about cryptids. Cryptids are mysterious animals often associated with folklore and myth. But in this case, one animal appears to be real. LOS ANGELES, CA (California Network) -- ... continue reading
---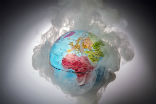 By Marshall Connolly (CALIFORNIA NETWORK)
If you thought 2016 was hot, that's because it was. In fact, 2016 was the second hottest year on record for the USA. LOS ANGELES, CA (California Network) -- As most of the nation freezes under a blanket of January snow, it's difficult to remember the warm months of ... continue reading
---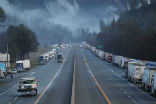 By Marshall Connolly (CALIFORNIA NETWORK)
Northern California is about to be hit with a massive storm that contains so much rain, it is known as an "atmospheric river." Meteorologists say the event happens about only once in a decade. LOS ANGELES, CA (California Network) - An epic storm is poised to hit ... continue reading
---

By Marshall Connolly (CALIFORNIA NETWORK)
In about a decade or so, your food is going to be a lot different. For the first time since humans began farming and ranching, the way we grow and produce food is about the change --dramatically. Farmers and ranchers, your days are numbered. LOS ANGELES, CA (California ... continue reading
---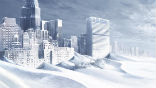 By Marshall Connolly (CALIFORNIA NETWORK)
The climate change skeptics are going to love this one. Under one scenario global warming could trigger a new ice age that will devastate Europe. The good news is, if it happens, it will take some time. The scenario shows just how difficult the impact of global climate ... continue reading
---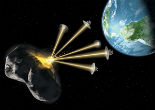 By Marshall Connolly (CALIFORNIA NETWORK)
The inner Solar System is a cosmic shooting gallery, and Earth is a target. This is very apparent this year as NASA is tracking several objects headed our way. LOS ANGELES, CA (California Network) -- Anything headed towards Earth is of monumental importance. Earth has ... continue reading
---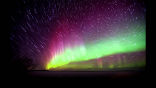 By Marshall Connolly (CALIFORNIA NETWORK)
NASA has released some beautiful images of the aurora borealis, also known as the northern lights, captured from space. The pictures show the glowing, colorful lights against the curvature of the Earth, from about 250 miles up. LOS ANGELES, CA (California Network) -- ... continue reading
---
All Green News