California drought could be the worst in 500 years, professor says
---
By Catholic Online (NEWS CONSORTIUM)
1/24/2014 (3 years ago)
Catholic Online (www.catholic.org)
Dried up creek beds could become the normal landscape for decades to come
The Golden State could shortly become that - literally - as a lack of rainfall dries up all the natural vegetation due to massive drought. The year of 2013 was a record-setting year due to lack of rainfall in California. A professor at Berkeley warns that this could become just par for the course, and this time could go down as the driest in 500 years.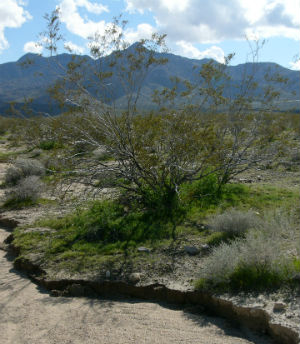 The prognosis is bleak -- dried up creek beds that resemble August in lieu of January could become California's typical landscape, if history repeats itself.
LOS ANGELES, CA (Catholic Online) - Professor Lynn Ingram, the author of the book "The West without Water," looked back 10 to 20 thousand years and came to the conclusion that we live in a dry climate.
 
"Some people have said that this could be the start of a several decade-long dry spell," Ingram says. Ingram examines history to help forecast the future.
California style! Would this beautiful print would look wonderful in your home?
The prognosis is bleak -- dried up creek beds that resemble August in lieu of January could become California's typical landscape, if history repeats itself.
It wasn't always this way. "It's important to understand our climate history and know when were the droughts, and then we also had years of extreme floods," Ingram said.
Her study about tree rings led Ingram to predict that we could be in for the driest winter in centuries. Narrow tree rings indicate little or no water for growth, just like people saw in the 1500s.
"They put on rings every single year. So you can actually be able to detect one year of drought," Ingram said.
Sediment cores that can span a few thousand years and point to the saltiness of San Francisco Bay are another indication, albeit not always as precise. With more fresh water, the salinity drops. It's all on par with what happened here in the dry years of 1976 and 1977, and this could be the norm for quite some time.
"That was like the year with no rain," Ingram said. "We could be on track for heading into a drier sort of period."
Since the Bay Area was built up during the 20th century, we may be forced to adapt to a drier 21st century.
There are frightening things if one chooses to look into an inexact crystal ball. Some droughts, like one in the Middle Ages, lasted more than a century. Ingram called this time of dry conditions anxiety provoking - and we should use this information to rethink how we use, save, and recycle our water.
A seven-year drought and increased water demand spurred by explosive population growth in the Southwest has caused the water level at Lake Mead, which supplies water to Las Vegas, Arizona and Southern California, to drop over 100 feet to its lowest level since the 1960s.
The National Park Service has also been forced to close or extend boat launch ramps, and move entire marinas to try to keep up with the receding water levels.
Pope Francis calls for your 'prayer and action'...
---
Copyright 2017 - Distributed by THE CALIFORNIA NETWORK
Pope Francis Prayer Intentions for JULY 2017
Lapsed Christians.
That our brothers and sisters who have strayed from the faith, through our prayer and witness to the Gospel, may rediscover the merciful closeness of the Lord and the beauty of the Christian life.
---
---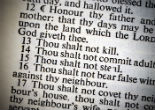 Catholic Online would like to share an article submitted by climate blogger, Russell Cook. Cook and I (Marshall Connolly) have enjoyed an ... continue reading
---

A pair of baby rhinos have been rescued by conservationists after their mothers were shot in separate poaching incidents. The two babies ... continue reading
---

One of the largest icebergs ever recorded has calved from Antarctica, and it has scientists worried. Likely to be dubbed A68, the iceberg ... continue reading
---
One of the largest icebergs ever recorded has calved from Antarctica, and it has scientists worried. Likely to be dubbed A68, the iceberg ... continue reading
---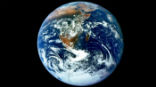 Our planet faces a disaster of epic proportions as new research shows that animal and plant species are in much steeper decline that ... continue reading
---