Each fecal specimen is a 'time capsule' to dinosaur era
There was a classic illustrated children's book entitled "Everyone Poops." This definitely was true of the dinosaurs, as a gigantic "communal latrine" created at the dawn of the dinosaurs has been discovered in Argentina.
Many of the feces were sausage-like, while others were pristine ovals. Colors ranged from whitish gray to dark brown-violet.
LOS ANGELES, CA (Catholic Online) - Thousands of fossilized fecal material - which will hereon be referred to as "poos" left by rhino-like mega herbivores were found clustered together. Scientists say that the 240-million-year-old site is the "world's oldest public toilet" and the first evidence that ancient reptiles shared collective - ahem, "dumping" grounds.


The surviving material gives clues to the prehistoric diet, disease and vegetation. Today, elephants, antelopes and horses are all animals who defecate in socially agreed hotspots, in order to mark territory and reduce the spread of parasites. The recent discovery breaks the previous record of "oldest toilet" by 220 million years. 
Fossil "coprolites" as wide as 40 centimeters, weighing several kilograms were found in seven massive patches across the Chanares Formation in La Rioja province. Many of the feces were sausage-like, while others were pristine ovals. Colors ranged from whitish gray to dark brown-violet.
"There is no doubt who the culprit was," Dr Lucas Fiorelli, of Crilar-Conicet, who discovered the dung heaps declares. "Only one species could produce such big lumps - and we found their bones littered everywhere at the site."
The defecators were the Dinodontosaurus, an eight-foot-long megaherbivore similar to modern rhinos. Dicynodonts, which are large, mammal-like reptiles, the Dinodontosaurus was common in the Triassic period when the first dinosaurs began to emerge.
The fact these creatures shared a lavatory suggests they were gregarious, herd animals, who had good reasons to poo strategically, Dr. Fiorelli says.
"Firstly, it was important to avoid parasites - 'you don't poo where you eat', as the saying goes.
"But it's also a warning to predators. If you leave a huge pile, you are saying: 'Hey! We are a big herd. Watch out!"
The common predator at this time was the formidable Luperosuchus, a crocodile-like carnivore. The dung patches, however, were equally intimidating.
A density of 94 "poos" per square meter was recorded by the researchers. And the excrement was spread across patches 900 square meters in size.
Prehistoric coprolites are nothing new, but it is extremely rare to find an accumulation as old and substantial as this one, as feces degrade easily. A sheet of volcanic ash has preserved the ancient dung piles "like Pompeii", Dr. Fiorelli says.
Like tiny time capsules, "When cracked open they reveal fragments of extinct plants, fungi, and gut parasites," Martin Hechenleitner, a fellow author on the study says.
"Each poo is a snapshot of an ancient ecosystem - the vegetation and the food chain.
"This was a crucial time in evolutionary history. The first mammals were there, living alongside the grandfather of dinosaurs.
"Maybe with these fossils we can glimpse into the lost environment which gave rise to the dinosaurs."
A birth foretold: click here to learn more!
---
Copyright 2016 - Distributed by THE CALIFORNIA NETWORK
Pope Francis Prayer Intentions for May 2016
Universal:
Respect for Women: That in every country of the world, women may be honored and respected and that their essential contribution to society may be highly esteemed.
Evangelization:
Holy Rosary: That families, communities, and groups may pray the Holy Rosary for evangelization and peace.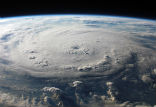 By Marshall Connolly (CALIFORNIA NETWORK)
Goodbye El Nino! The monster heating anomaly in the tropical Pacific has abated and experts now believe a La Nina event, the cool sister of El Nino, will come to dominate the tropical Pacific for at least the next year to come. It has implications for the United ... continue reading
---
By Marshall Connolly (CALIFORNIA NETWORK)
A volcano has erupted in Costa Rica with sudden ferocity, surprising experts who did not believe an eruption was imminent. The plume of ash from the volcano has caused flights to be canceled or diverted. Hundreds of people have reported to the hospital with reports of ... continue reading
---
By Marshall Connolly (CALIFORNIA NETWORK)
A researcher, who has studied volcanoes for decades, has reached out to Catholic Online to share new information about volcanic activity in the Pacific Northwest. It appears activity is spiking in the region, and neither the public, nor geologists, may be fully ... continue reading
---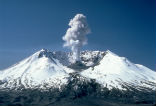 By Marshall Connolly (CALIFORNIA NETWORK)
Over the past month, we've warned about volcanoes, earthquakes, and what feels like a sudden uptick in global activity. Although all of the activity seems to fall within "normal" levels, it is still above average and making people uneasy. Now, new reports show ... continue reading
---

By Marshall Connolly (CALIFORNIA NETWORK)
Earthquakes are making the news, not because they're happening, but because they will happen soon, and they will be more violent than anything in recent memory. Great quakes threaten both the Eastern U.S. and the Pacific coast. Now a new revelation about the San ... continue reading
---

By Marshall Connolly (CALIFORNIA NETWORK)
Scientists have a new explanation for why mysterious quakes strike the Eastern U.S. when no fault lines are present. The crust of the earth is falling away beneath your feet. LOS ANGELES, CA (California Network) - Contrary to popular belief, Californians don't have a ... continue reading
---

By Kenya Sinclair (CALIFORNIA NETWORK)
Soft, cuddly, adorable little animals are slaughtered by the thousands in the name of commerce. One Russian fur farmer even admitted she felt satisfaction as she skinned some animals alive or injected them with lethal, but inhumane, drugs that slowly suffocate the ... continue reading
---

By Marshall Connolly (CALIFORNIA NETWORK)
At what point does it become criminal to promote an idea? Can any idea actually be off limits? These are questions that must be considered as the U.S. government begins a literal witch-hunt against climate change deniers and their corporate sponsors. LOS ANGELES, CA ... continue reading
---

By Kenya Sinclair (CALIFORNIA NETWORK)
With more and more nations agreeing that climate change is not only real, but also dangerous, more world leaders are making a move to save the planet. LOS ANGELES, CA (Catholic Online) - Senator Jeff Merkley took the Senate floor last week to say global warming is one ... continue reading
---

By Marshall Connolly (CALIFORNIA NETWORK)
Thirty-eight volcanoes are erupting right now. Earthquakes are making the news. Is something supernatural about to occur? LOS ANGELES, CA (Catholic Online) - "Take care that no one deceives you," Jesus admonished his disciples in the book of Matthew. The Disciples were ... continue reading
---
All Green News