Broken Heart Syndrome; Yes You Can Die of a Broken Heart!
---
Broken Heart Syndrome is real and can kill you.
It is a scientific fact that you can die of a broken heart. Broken heart syndrome, also known as stress -induced cardiomyopathy or taketsubo cardiomyopathy is well documented.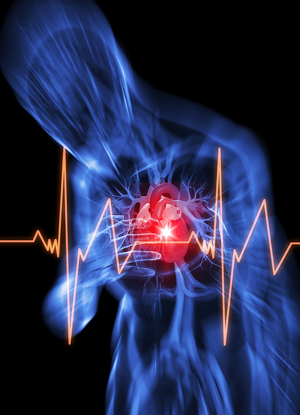 Broken heart syndrome symptoms are like heart attack symptoms.
Highlights
By Wendy RN., BA
Catholic Online (www.catholic.org)
11/4/2013 (3 years ago)

Published in Blog
Keywords: broken heart syndrome, broken, heart, stress, muscle, heart attach, MI, shortness, breath, chest, pain, death,
---
LOS ANGELES, CA (Rise Above Health Blog) - Broken heart syndrome is our body's response to stress. Stress is the body's response to what it perceives as abnormal. The abnormal can be physical like elevated temperature, dehydration or low blood sugar, or it can be emotional.
What occurs in our bodies when we have an emotionally stressful event is a massive surge of stress hormones. With this massive surge of stress hormones, a part of your heart temporarily enlarges like a balloon and does not pump effectively. The rest of your heart either functions normally or with increased forceful contractions. With severe heart muscle weakness you can have congestive heart failure, low blood pressure and potentially life threatening heart rhythm abnormalities.
Broken heart syndrome can lead to severe, short-term muscle failure. The symptoms are treatable and the condition usually reverses itself in a week or so. If the stress continues, the broken heart syndrome can be potentially fatal.
Broken heart syndrome is often misdiagnosed as a heart attack, because the symptoms are often similar.
Symptoms of broken heart syndrome include chest pain and shortness of breath, irregular heartbeats and at the extreme, cardiogenic shock, which can be fatal.
Broken heart syndrome symptoms are different from heart attack symptoms in some ways.
1.  Broken heart syndrome symptoms occur suddenly after extreme emotional stress like the death of a loved one, betrayal, rejection, breakup or a divorce.
2.  EKG, the test that records the heart's electric activity is different from someone who is having a true heart attack (MI).
3.  Blood tests show no signs of heart damage.
4.  Angiogram results show that the cardiac arteries are not blocked.
5.  Tests show that the left ventricle (lower left heart chamber) has ballooning and unusual movement.
6.  Recovery is often rapid compared to a heart attack.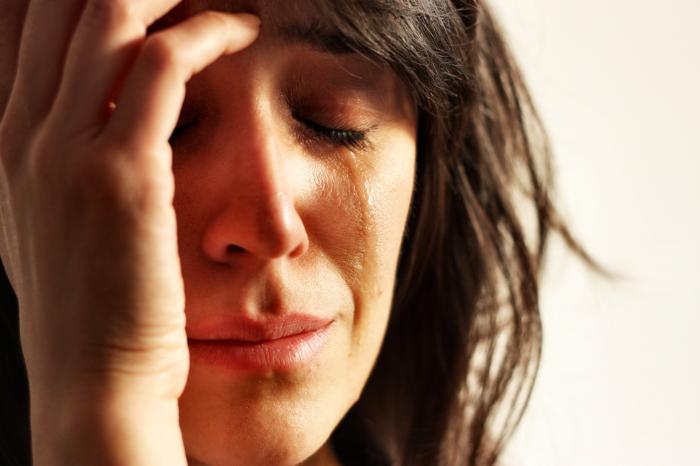 Grief stricken woman.
Women and men of all ages can be affected by broken heart syndrome. The most frequently affected group of people is middle aged or elderly women with an average age of 60. Research is ongoing to help explain this anecdotal observation.
The good news is that the heart muscle is usually not permanently damaged. And while the syndrome could possibly recur, it rarely does.
So what do you do when you have a broken heart?
De-stress is the number one thing you can do for yourself. Do something that relaxes you. Find an outlet for your emotions. Go for a run, walk, swim or any activity that you enjoy. Hobbies are always a wonderful stress relief, in fact anything that you can do to not dwell on the stress triggers in your life will help.
There is a clear link between a healthy mind and a healthy heart. Stress makes your heart sick, so happiness, love and other great feelings will have a positive effect on your heart.
If you develop any symptoms of broken heart syndrome and the symptoms do not get better in a few minutes call "911" immediately. You may be having a real heart attack.
My tip of the day: Eating grapes, raisins or drinking grape juice will keep you healthy.  Grapes are chock full of vitamins A,C and B6, fiber, calcium and potassium and can reduce heart failure associated with chronic high blood pressure. Plus they are one of natures best antioxidant defender for our body.
I believe that Faith can move mountains.
Footnotes:
1. Mayo Clinic
2. American Heart Association
3. Johns Hopkins Medicine
A birth foretold: click here to learn more!
---
Copyright 2017 - Distributed by THE CALIFORNIA NETWORK
Pope Francis Prayer Intentions for APRIL 2017
Young People.
That young people may respond generously to their vocations and seriously consider offering themselves to God in the priesthood or consecrated life.
---
---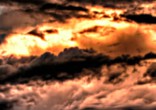 This post, being written during the Easter season, will be a reflection and compilation of discussions about the historicity of Jesus ... continue reading
---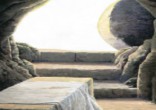 Jesus Christ is risen!Easter is the greatest and oldest Christian feast. It is the Feast of Feasts, and it is the holiest day of the year ... continue reading
---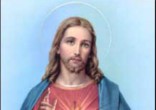 Especially at Easter, it is vitally important to celebrate the resurrection of Jesus Christ, Our Lord and Savior. As people of the cross, ... continue reading
---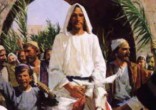 "<a href="https://infogalactic.com/info/Godspell">Godspell</a>" was a Broadway musical which opened in 1971 and is a series of ... continue reading
---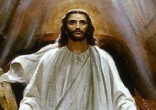 Going through the checkout at the shops I got talking with the girl behind the cash register who proceeded to tell me that Good Friday was ... continue reading
---

Copyright 2017 Catholic Online. All materials contained on this site, whether written, audible or visual are the exclusive property of Catholic Online and are protected under U.S. and International copyright laws, © Copyright 2017 Catholic Online. Any unauthorized use, without prior written consent of Catholic Online is strictly forbidden and prohibited.