True story behind 'Miracles From Heaven'
---
'Heaven was very bright and it was very peaceful.'
Annabel Beam was only 9-years-old when she fell down a hollowed-out tree and landed on her skull. Despite other horror stories in which spines were snapped and skulls were broken, Annabel emerged with a few scratches and a miracle: She was cured of a lifelong illness.
Annabel Beam shares story of how God cured her of lifelong illness (PA Real Life).
LOS ANGELES, CA (Catholic Online) -  After firefighters spent hours removing her from the tree, Annabel told her family that she went to Heaven and met Jesus, who healed her.
Annabel's mother, Christy, opened up about her daughter's illness and how doctors struggled to care for the symptoms of pseudo-obstruction motility disorder, which is an incurable condition that had plagued Annabel her entire life.
In the hospital following her accident, Annabel's doctors ran MRI and CT scans and were amazed to see her skull and brain were intact and had not sustained any major injuries.
Further tests revealed Annabel was cured.
"Heaven was very bright and it was very peaceful," Annabel recalled. "There was no pain, and that's why I wanted to stay. And I sat on Jesus' lap and I asked Him if I could stay.
"He said, 'No, Annabel, I have plans for you on Earth that you cannot complete in heaven, but whenever the firefighters get you out, there will be nothing wrong with you."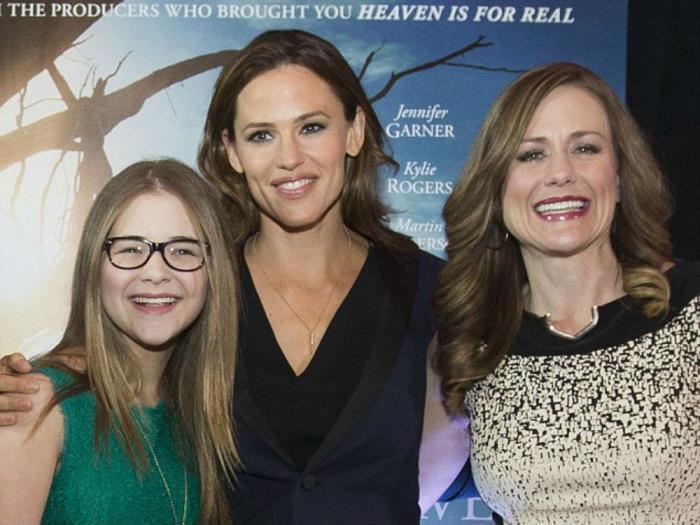 Jennifer Garner plays Annabel's mother in the film based on the child's miracle healing (Getty Images).
When asked what Jesus looked like, Annabel described him as having brown hair, a beard and he wore a purple sash.
Sure enough, when Annabel awoke, she was so healthy that the painkillers prescribed for possible discomfort were left entirely untouched as Annabel was perfectly fine.
Annabel's story was so amazing that her mother, Christy Beam, wrote a book to spread God's continued miracles.
When actress Jennifer Garner approached Beam after being cast as Christy for the film version, Beam explained "she had my book. She had read the book from cover to cover, and she'd underlined and highlighted and dog-eared. She's really sweet."
Garner spent time with the Beams to promote the film and get a better understanding of Christy's character. Garner even hailed Christy as an inspirational character, stating: "I was definitely inspired by who Christy is as a mom."
Following the filming of "Miracles from Heaven," Garner admitted it inspired her to return to church, which in turn inspired her children as well.
---
The California Network is the Next Wave in delivery of information and entertainment on pop culture, social trends, lifestyle, entertainment, news, politics and economics. We are hyper-focused on one audience, YOU, the connected generation. JOIN US AS WE REDEFINE AND REVOLUTIONIZE THE EVER-CHANGING MEDIA LANDSCAPE.
---
---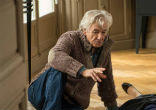 Desperate to remain relevant and make money, the movie industry is preparing to release a smutty film about lesbian nuns with mystical ... continue reading
---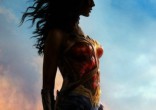 This summer some pretty amazing movies are going to hit theaters, so which ones are YOU excited about? LOS ANGELES, CA (Catholic Online) - ... continue reading
---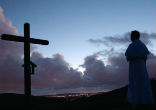 From the Norbertines of St. Michael's Abbey and Chuck Kinnane, director of The Human Experience, Child 31, and Generation Hope, comes a new ... continue reading
---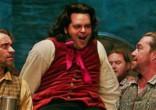 Disney's remake of "Beauty and the Beast" is turning heads for its amazing cast, classic story and, more notoriously, its use of Disney's ... continue reading
---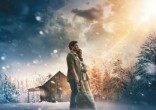 Without having witnessed a single film trailer, or reading the book upon which it is based, I set out to watch "The Shack." What I ... continue reading
---

Copyright 2017 Catholic Online. All materials contained on this site, whether written, audible or visual are the exclusive property of Catholic Online and are protected under U.S. and International copyright laws, © Copyright 2017 Catholic Online. Any unauthorized use, without prior written consent of Catholic Online is strictly forbidden and prohibited.