In order to break the cycle of poverty, we must first start with the heart. Catholic Online School is something very special, providing FREE Catholic Education to anyone, anywhere. Learn more about the Catholic Online School
Help us create new hope with your donation. This year, please consider making a donation of $5, $20, $50 or whatever you can to support Catholic Online School. Support Catholic Online School
Catholic Online School is something very special, providing FREE Catholic Education to anyone, anywhere. Learn more
This year, please consider giving $5, $20, $50 or whatever you can to Support Catholic Online School
What are YOU doing for Lent?
---
By Marshall Connolly (Catholic Online)
1/24/2012 (5 years ago)
Catholic Online (www.catholic.org)
Forty days of doing for others and prayer for myself.
Lent is almost here prompting the question, "What are you giving up for lent?" This is a tough question for me. I'm a lay person, but working for Catholic Online, I get the question early. I also take the season seriously, so I want to make a thoughtful decision that is both realistic and that works to promote my spiritual growth without causing me ridiculous hardship or anxiety.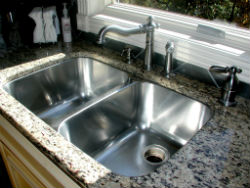 Shown: PRAYER OPPORTUNITY. My new place of prayer and contemplation for the 40 days of Lent.
BAKERSFIELD,CA (Catholic Online) - In my own practice, I try to choose something to give up for lent that is challenging enough that it will serve as a regular, daily reminder of Christ's sacrifice for me. On the other hand, I'm not going to do something I deem to be unhealthy like giving up all food and drink during the day, nor something trivial like promising to go to early morning mass every Sunday (which technically aren't part of Lent anyway). If I do this right, I know the season can be fruitful and fulfilling.  
Do you need ideas for Lent? Check out what others did last year!
One of my most resonant memories of Lenten sacrifice as a young man was giving up sweets-on a year when my birthday fell during Lent. It was a big deal because at that time, my diet consisted of substantial daily sugar intake. I remember gathering with my family at a nice restaurant and after our meal, I was presented with a very tempting birthday cake. Much to the chagrin of my less-devout parents, I refused to touch it. They urged me to make an exception to my sacrifice for my birthday, but for me, it was a great opportunity to appreciate more fully what Christ did for me. 
As for my parents, well, they got over it soon enough. 
In other years, I have done the opposite of giving something up. I have added something to my routine taking that effort, and dedicating it to Christ. 
For example, I've added a 40-day regimen of Lenten prayers to my routine. Even adding a daily rosary is a great way to celebrate the season. 

The 40 glorious days of dishes!
Doing some daily chores for others is a wonderful way to share my sacrifice with others while also making life easier for everyone around me. You have no idea how much your family will appreciate forty days without dishes or laundry until you do it for them, six days a week. (Remember, Sundays aren't part of Lent!) Doing some chores can also provide a wonderful time for contemplation and prayer. It works great in my household, for when there's chores to be done, like dishes, the family is quick to disappear, leaving me free with my thoughts. 
Sometimes, I am saddened to see that fellow Catholics and other Christians (who also celebrate Lent with us) view a Lenten sacrifice as an obligation that they actually dread. This has always struck me as unfortunate. For me, Lent is a special time -a time to focus on myself as an individual and whether I am growing in my faith. It's an entire 40 day season where I direct my spiritual energies inward and reflect on what I'm doing, where I'm going, what I can do to cooperate with God's grace in helping to bring about my conversion. Like all of us, I want to be better as a person. 
For me, that's exciting. Almost selfish! But I also know that a thorough spiritual self-examination will make me a better person and improve how I relate to others and the world around me. Lent shouldn't be all ashes and penance. That's part of it, yes, but it's also about growth and opportunity. 
I pray this season is as exciting and fruitful for you as it is for me. 
So, let me be the first to ask: What are you giving up for Lent? Share your answer here.
Need ideas: Check out what others did last year.
---
Copyright 2018 - Distributed by THE CALIFORNIA NETWORK
Pope Francis Prayer Intentions for JANUARY 2018
Religious Minorities in Asia.
That Christians, and other religious minorities in Asian countries, may be able to practise their faith in full freedom.
---
---
---
More Lent & Easter
---
'So it is written that the Christ would suffer and on the third day rise from the dead'
Easter / Lent News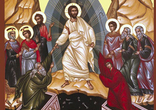 While Easter is a Solemnity and an octave feast, it is also a 50 day season until Pentecost.The Season of Easter is not just about His ... continue reading
---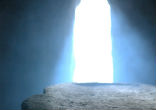 What lesson is the Lord teaching us by keeping his wounds intact? Perhaps we can better answer this question by turning to our own wounds. ... continue reading
---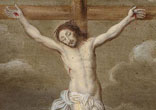 As a teenager I ran into someone who introduced me to the finer points of the occupation. We fell into the tried and proven method of ... continue reading
---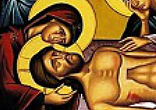 Something strange is happening - there is a great silence on earth today, a great silence and stillness. The whole earth keeps silence ... continue reading
---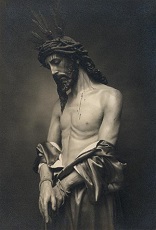 Today as we contemplate the Passion we also plumb the mystery and meaning of the Church. We are members of His Body. She was born ... continue reading
---