The Heart of Jesus Beats with Love for You in the Holy Eucharist
---
In this month of the Sacred Heart and on the day of the Solemnity of the Most Holy Body and Blood of Christ, we would do well to examine our consciences before God and ask forgiveness for our own failure to love and adore as we should our Jesus in the Most Blessed Sacrament
The Incarnate Son of God is really, truly and substantially present in the Sacred species of Bread and Wine. He is present there in His body, blood, soul and divinity. This means the Holy Eucharist contains the living heart of Christ which is beating in love for us poor creatures.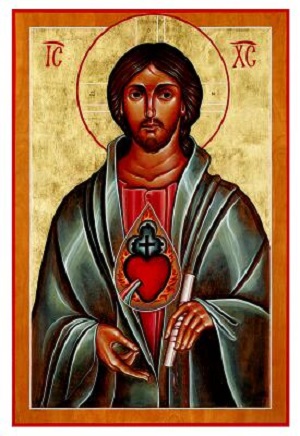 LONG BEACH, CA (Catholic Online) June 1st began the month dedicated to the Most Sacred Heart of Jesus. On Sunday, the Church celebrates the Solemnity of Corpus Christi. And in the Gospel reading of Satruday's Mass, the unbelieving chief priests, scribes and elders brazenly challenge Jesus' divine authority.
 
These three seemingly disparate themes are in fact of one piece: the Sacred Heart of Jesus is truly present and aflame with love for souls in the Most Holy Eucharist where incredibly he is still met with indifference and even outright rejection of the ones He came to save.
 
Let's examine this more closely.
 
First, devotion to the Sacred Heart of Jesus is fundamentally and essentially Eucharistic. The "Three Great Apparitions" of Jesus to St. Margaret Mary took place between the 1673 and 1675. Each of these apparitions took place either during Solemn Exposition of the Blessed Sacrament or during the Holy Sacrifice of the Mass. This was no coincidence.
 
The Incarnate Son of God is really, truly and substantially present in the Sacred species of Bread and Wine. He is present there in His body, blood, soul and divinity. This means the Holy Eucharist contains the living heart of Christ which is beating in love for us poor creatures.
 
"At the sight of the crowds, his heart was moved with pity for them ." (Matthew 9:36). This was true then at that particular moment in history nearly 2000 years ago when Jesus walked this earth. It is every bit as true now as Jesus comes down from heaven upon our altars and remains with us in the tabernacles of our churches.
The drama of Our Lord's total self-giving in love for sinful humanity is perpetuated in the Eucharistic mystery. Sadly, way too often His divine presence there is either taken for granted or not acknowledged at all. Catholics, even those who actually attend Mass every Sunday, can easily forget that His Eucharistic presence among us came at a great price: Jesus' agonizing death on the cross.
What has brought about this weakening and/or destruction of faith in Our Lord's Eucharistic presence? No doubt a main part of the problem is that despite the multiple millions of dollars that are spent each year on catechesis and religious education congresses, children, teens and adults are not taught the basic doctrines of the faith. Too many First Communicants, Confirmandi and newly initiated Christians couldn't tell you what a tabernacle or a genuflection is and very likely they call the Sacred Host "the bread." This is deplorable and its implications for the life of the Church are dire, to say the least.
Another reason is a failure on the part of the Church's ministers, namely priests and deacons, to abide by the liturgical norms. This leads to confusion and to an obscuring of the Church's Eucharistic faith. Blessed John Paul II in his final encyclical, ECCLESIA DE EUCHARISTIA, expressed his grave concerns about this most serious problem.
Tragically, therefore, in many churches the tabernacle is tucked away in a closet-like room off to the side where the Blessed Sacrament is rarely visited. Well meaning (let us presume) extraordinary ministers of Holy Communion and, dare I say, even some priests treat the sacred species as if they were handling common food and drink. Many of the faithful do not know how to receive Holy Communion properly and with due reverence (especially in the hand). Not a few churches have experienced the horror of finding consecrated hosts trampled underfoot in an aisle or under the pew. And let us not forget to mention the countless sacrilegious communions that are most assuredly made each day as the communion lines remain long and the confession lines grow ever shorter. I do not think it is an exaggeration to say that these and other abuses have become in many places the norm.
All that being said, the Lord in His unsurpassable humility, never fails to "obey" the words of the priest and descends upon the altar in the form of bread and wine in the Holy Sacrifice of the Mass. "This is love," wrote St. Josemaria. "There is no other explanation for it."
He continued:
"When it comes to speaking of Christ's Love, we are lost for words. He has so abased Himself that He accepts everything; He exposes Himself to everything - to sacrilege, to blasphemy and to the cold indifference of so many people - in order to offer even one man the chance of hearing the beating of his Heart in his wounded side." (In Love with the Church, 39).
The great saint and doctor of the Church, Teresa of Avila, wrote about a mystical experience she once had when she approached the altar at Mass to receive Holy Communion. She told of how she "saw" with her soul's eyes two demons whose appearance was indescribably grotesque. The horns of the devils seemed to be wrapped around the priest's throat. As the priest was about to place the Sacred Host on her tongue, she saw Jesus there. It was clear to her that this priest was in the state of mortal sin. She marveled at the fact that her beautiful Savior and King would allow Himself to be surrounded by such abominable creatures. The demons seemed terrified in the presence of Jesus and she wrote how they would have fled in fear had Jesus allowed them. Teresa was so disturbed by this experience that she does not know how it was she was able to receive Holy Communion.
Then she concluded:
"The Lord Himself told me to pray for [the priest] and that He had permitted it so that I might understand the power of the words of consecration and how God does not fail to be present, however evil the priest who recites them, and that I might see His great goodness since He places Himself in those hands of His enemy, and all out of love for me and for everyone. [The vision] did me a great deal of good and brought me to a deeper understanding of what I owed God." (Volume 1 of The Collected Works of St. Teresa of Avila, Chapter 38).
In this month of the Sacred Heart and on the day of the Solemnity of the Most Holy Body and Blood of Christ, we would do well to examine our consciences before God and ask forgiveness for our own failure to love and adore as we should our Jesus in the Most Blessed Sacrament. May we also seek to make reparation for all the blasphemies, sacrileges and outrages against this Most Holy Sacrament. May Our Lady who felt the beating of the Heart of her divine Son, help us to love, adore and forever thank Jesus in the Most Blessed Sacrament.
-----
Fr. G. Peter Irving III is a priest of the Archdiocese of Los Angeles and is Pastor of Holy Innocents Church, Long Beach, California.
---
Copyright 2017 - Distributed by THE CALIFORNIA NETWORK
Pope Francis Prayer Intentions for APRIL 2017
Young People.
That young people may respond generously to their vocations and seriously consider offering themselves to God in the priesthood or consecrated life.
---
---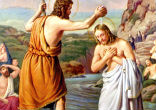 The consideration of Jesus' baptism, gives us an opportunity to remember our own baptism. If you do not know the date of your own ... continue reading
---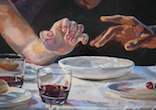 I gave my back to those who beat me, my cheeks to those who plucked my beard; My face I did not shield from buffets and spitting. HYTHE, ... continue reading
---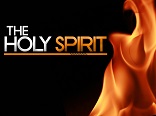 The Spirit makes one man a teacher of divine truth, inspires another to prophesy, gives another the power of casting out devils, enables ... continue reading
---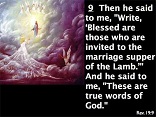 It is not accidental that the Bible, from beginning to the end, uses marriage as a metaphor and a symbol to reveal the plan of God for the ... continue reading
---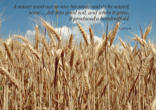 "A sower went out to sow. And, as he sowed, some seed fell on the path, and birds came and ate it up. Some fell on rocky ground, where it ... continue reading
---

Copyright 2017 Catholic Online. All materials contained on this site, whether written, audible or visual are the exclusive property of Catholic Online and are protected under U.S. and International copyright laws, © Copyright 2017 Catholic Online. Any unauthorized use, without prior written consent of Catholic Online is strictly forbidden and prohibited.